Boho style:
Boho style attracts interested views of many fashionistas. Layered bright outfits do not go unheeded by others and do not allow to get lost in the same type of images.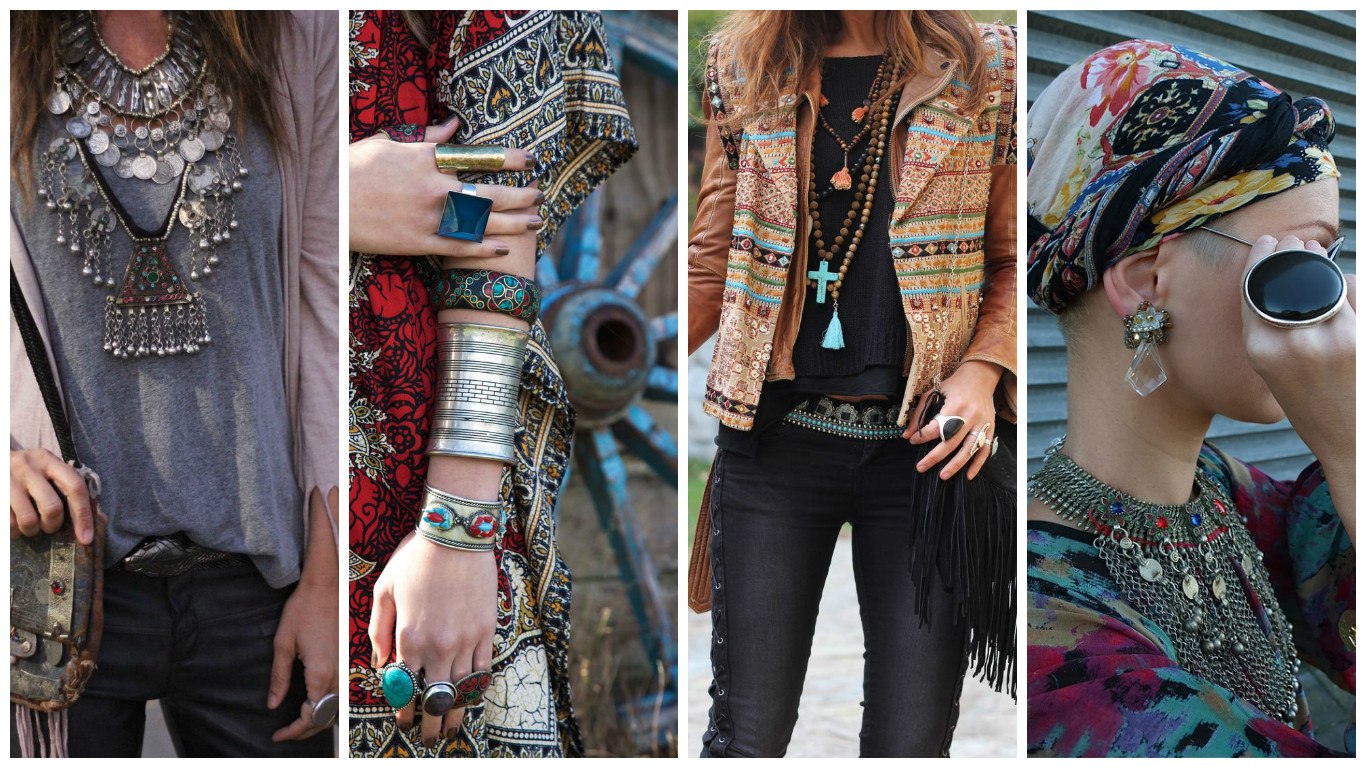 Boho style: what is it
The concept of boho implies a bohemian style, in which harmonious combination was found, at first glance, not compatible things. It allows you to give free rein to fantasy and combine expensive exclusive items and vintage jewelry from cheap counters in one image.
With all this dissonance, the image in the boho style looks quite harmonious and stylish.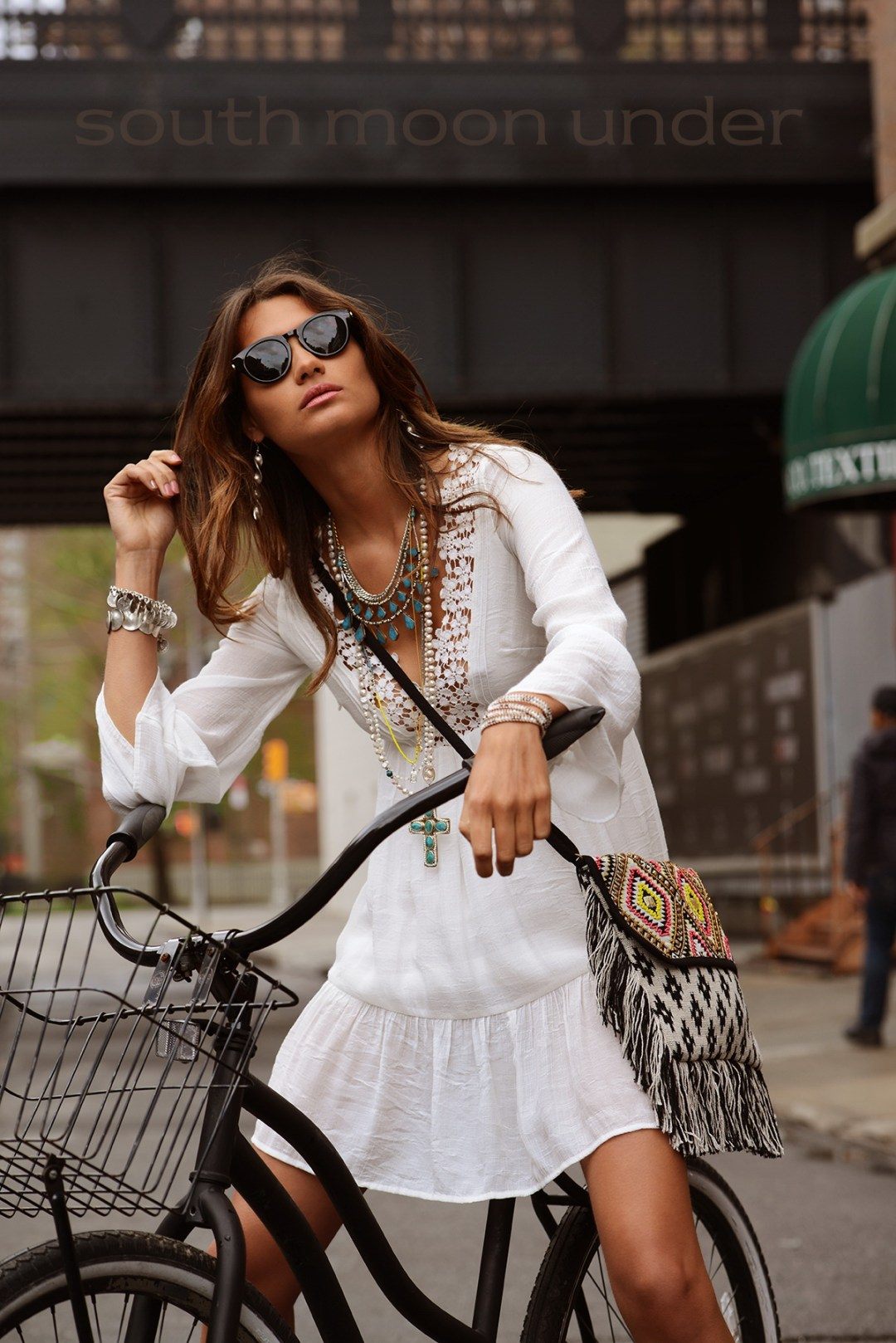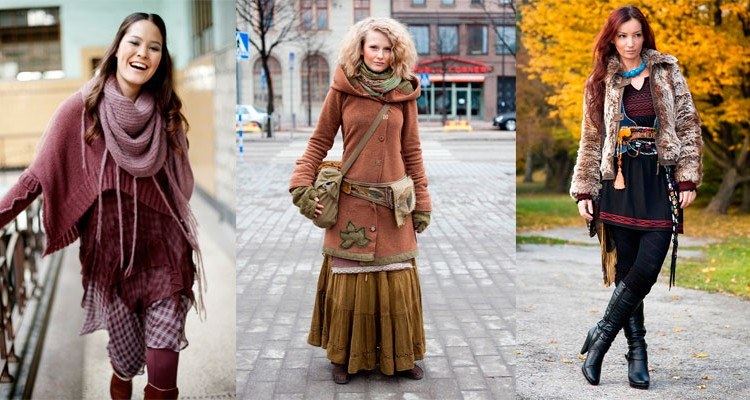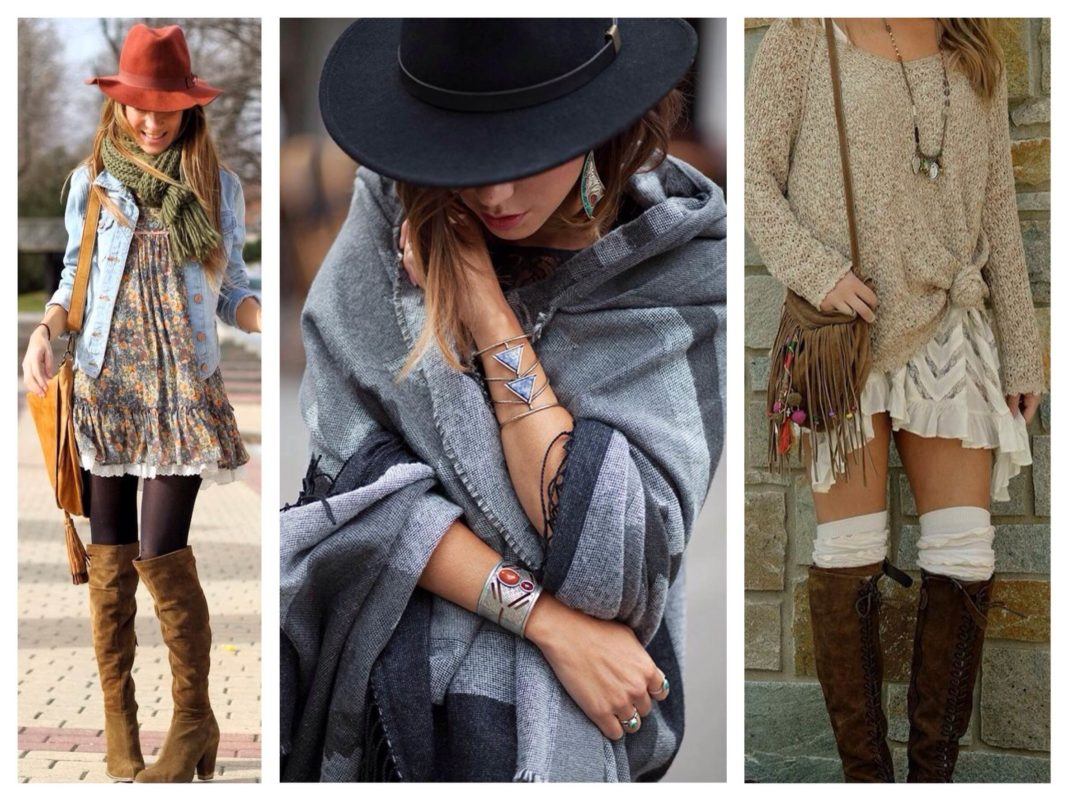 Boho is the prerogative of creative individuals who try to express their principles and character even in clothes. Since its inception, he has been the favorite style of musicians, artists, actors and still unrecognized fashion designers.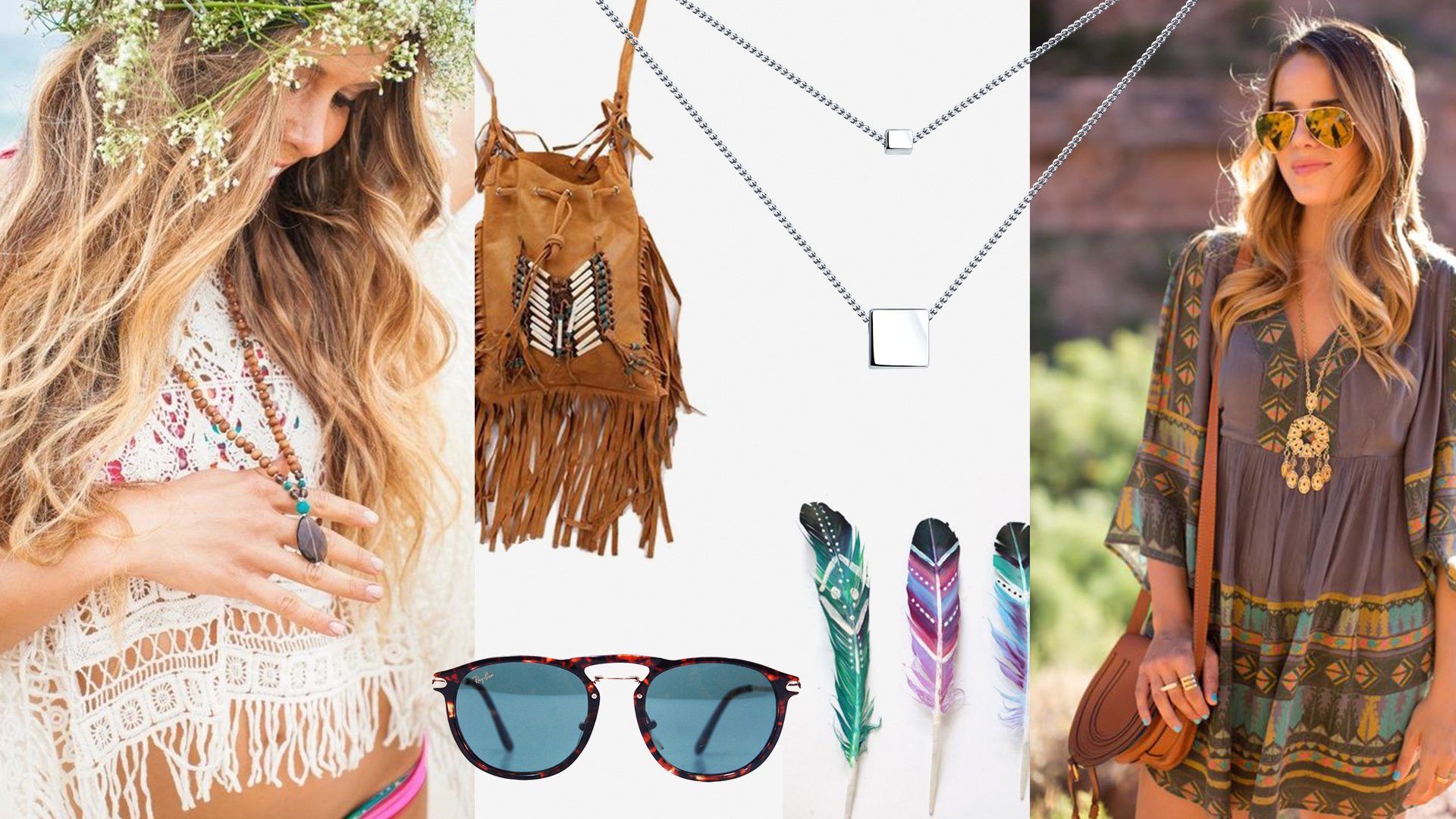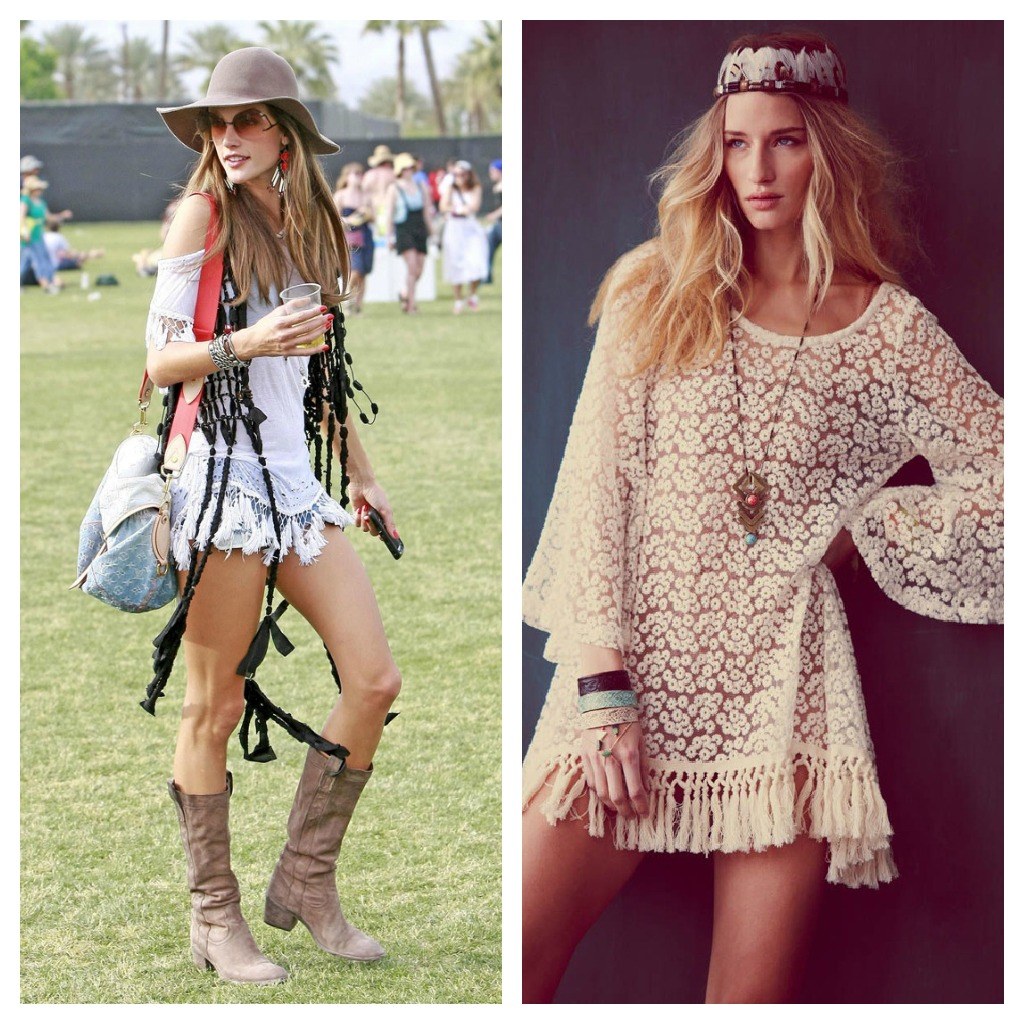 The boho style is subdivided into several subcategories:
new hippie
eco style
boho chic
bum-style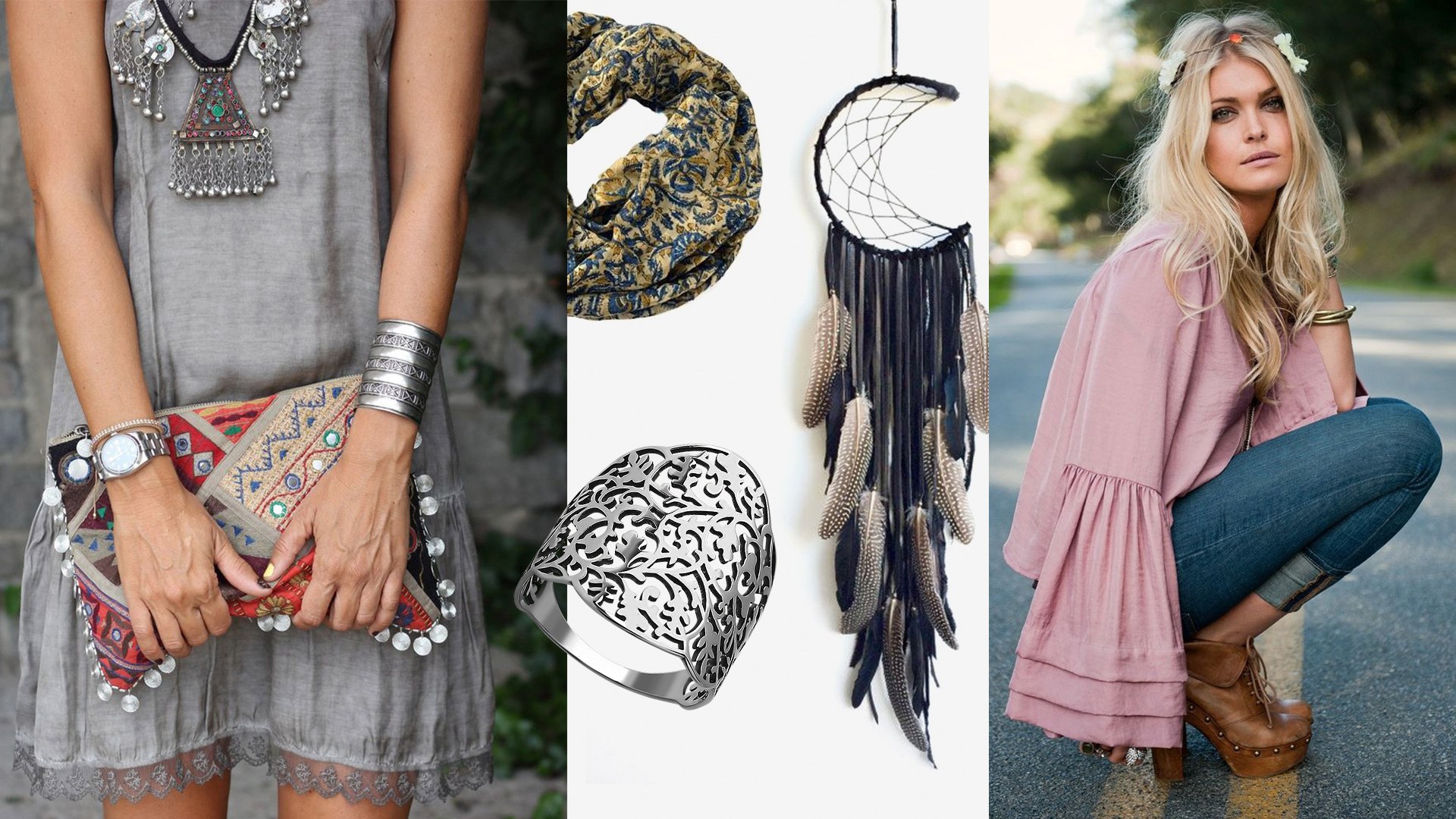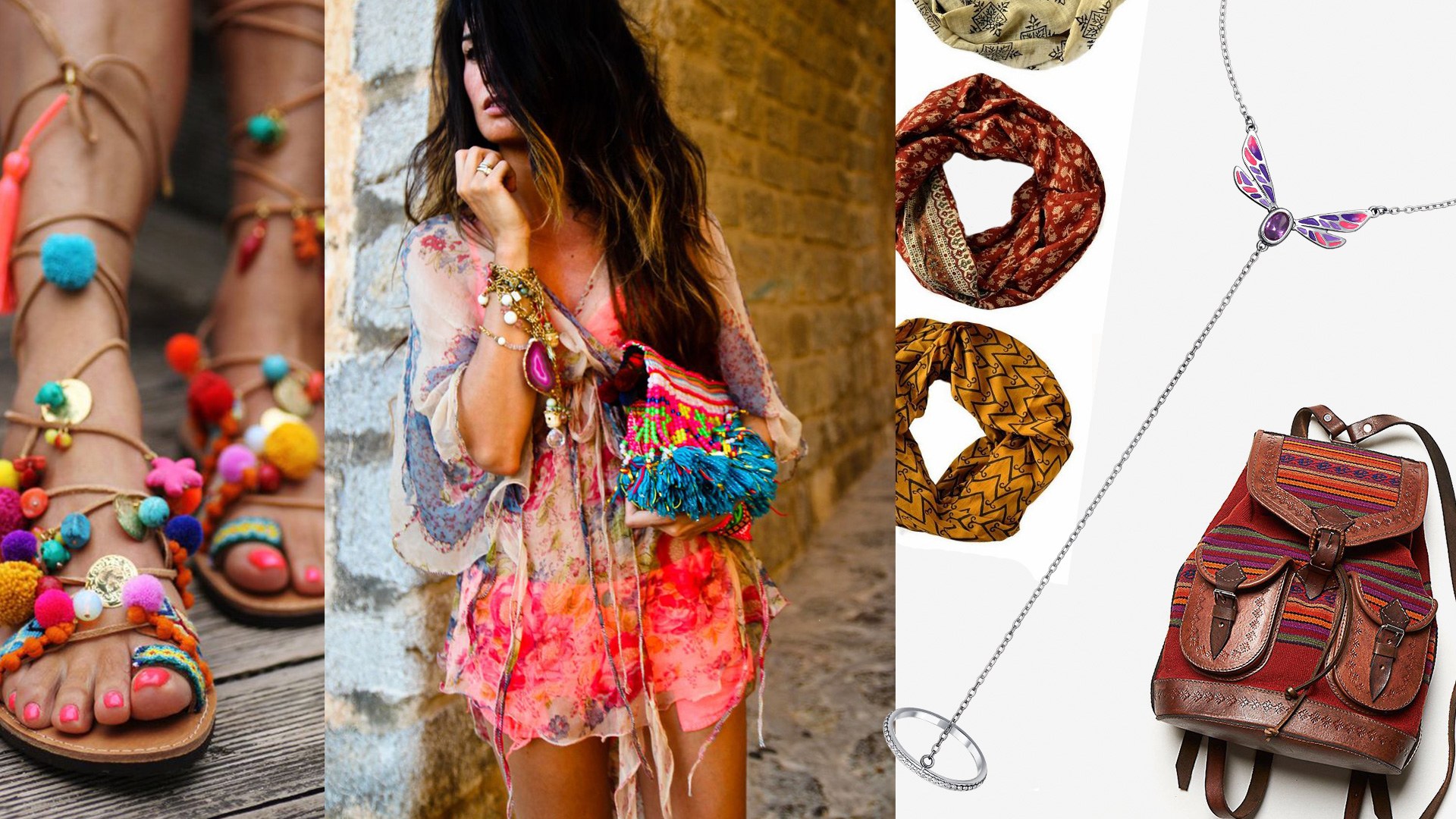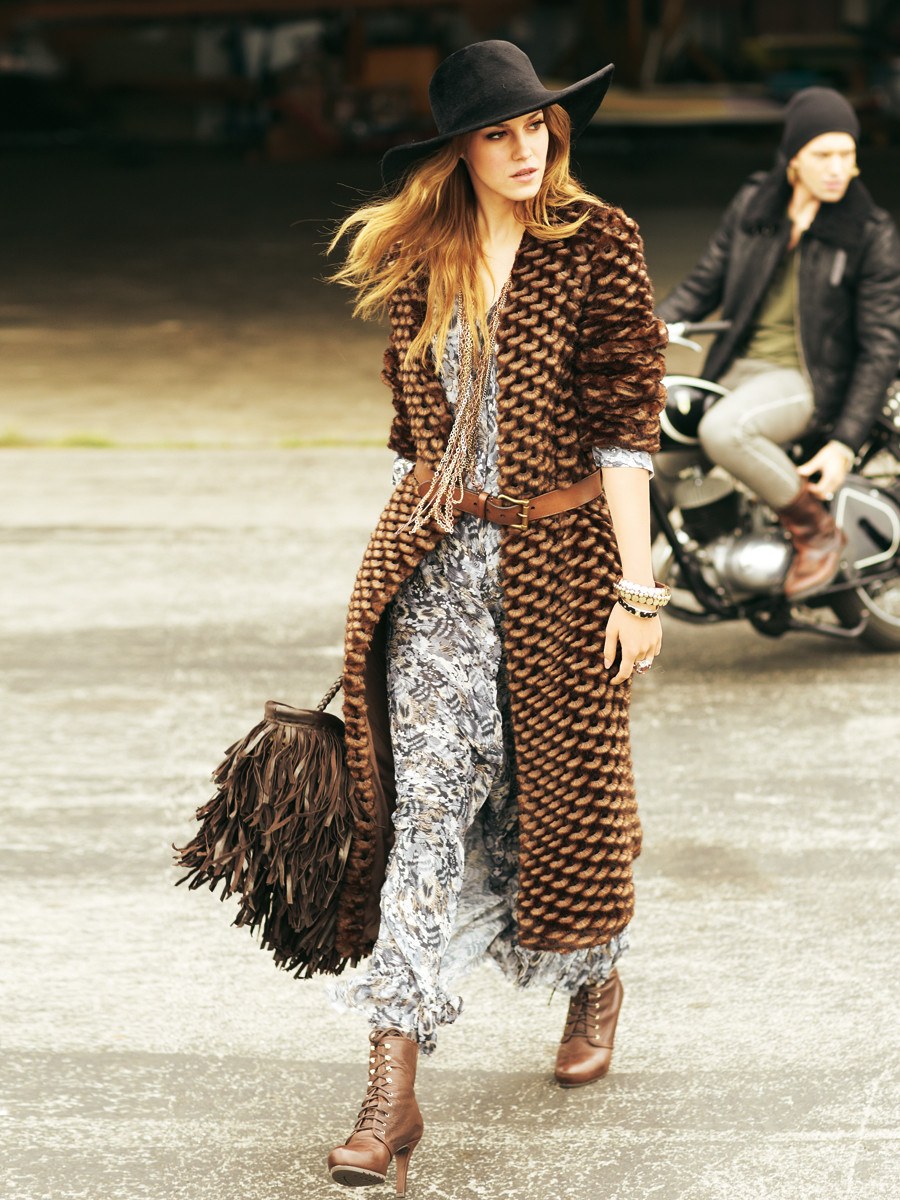 The most popular among modern fashionistas is the style of boho-glamor. He is closest to modern realities and emphasizes the grace of female nature to the maximum.
Boho glamor – this lush multi-layered dress with an abundance of ruffles, draperies and frills.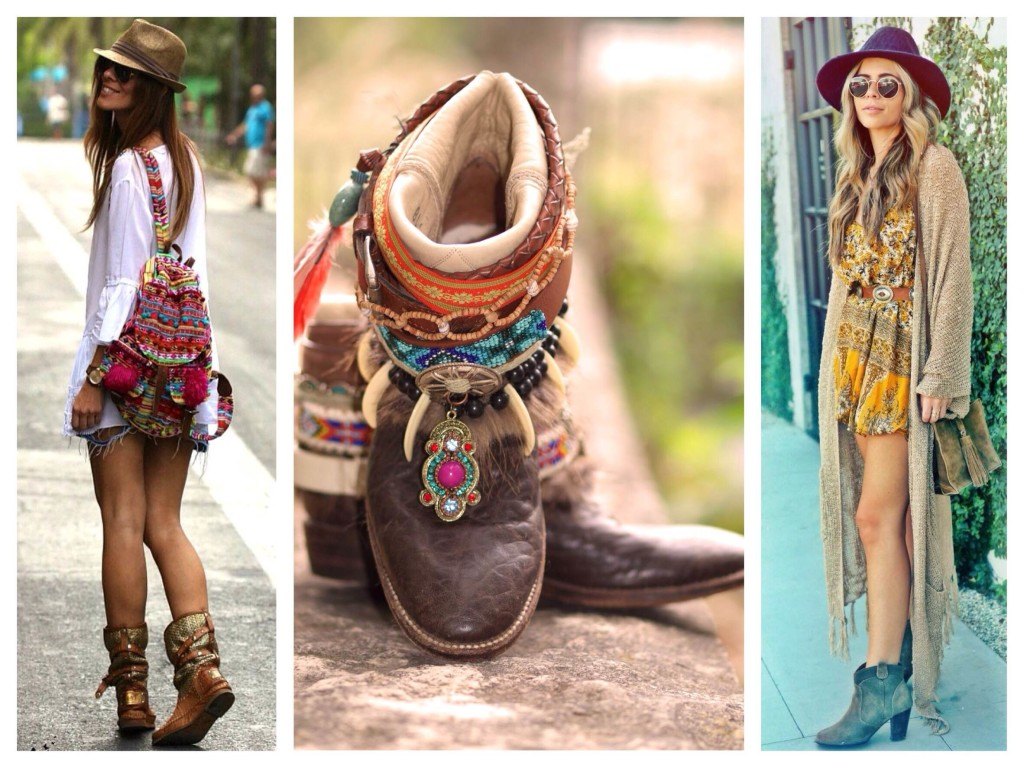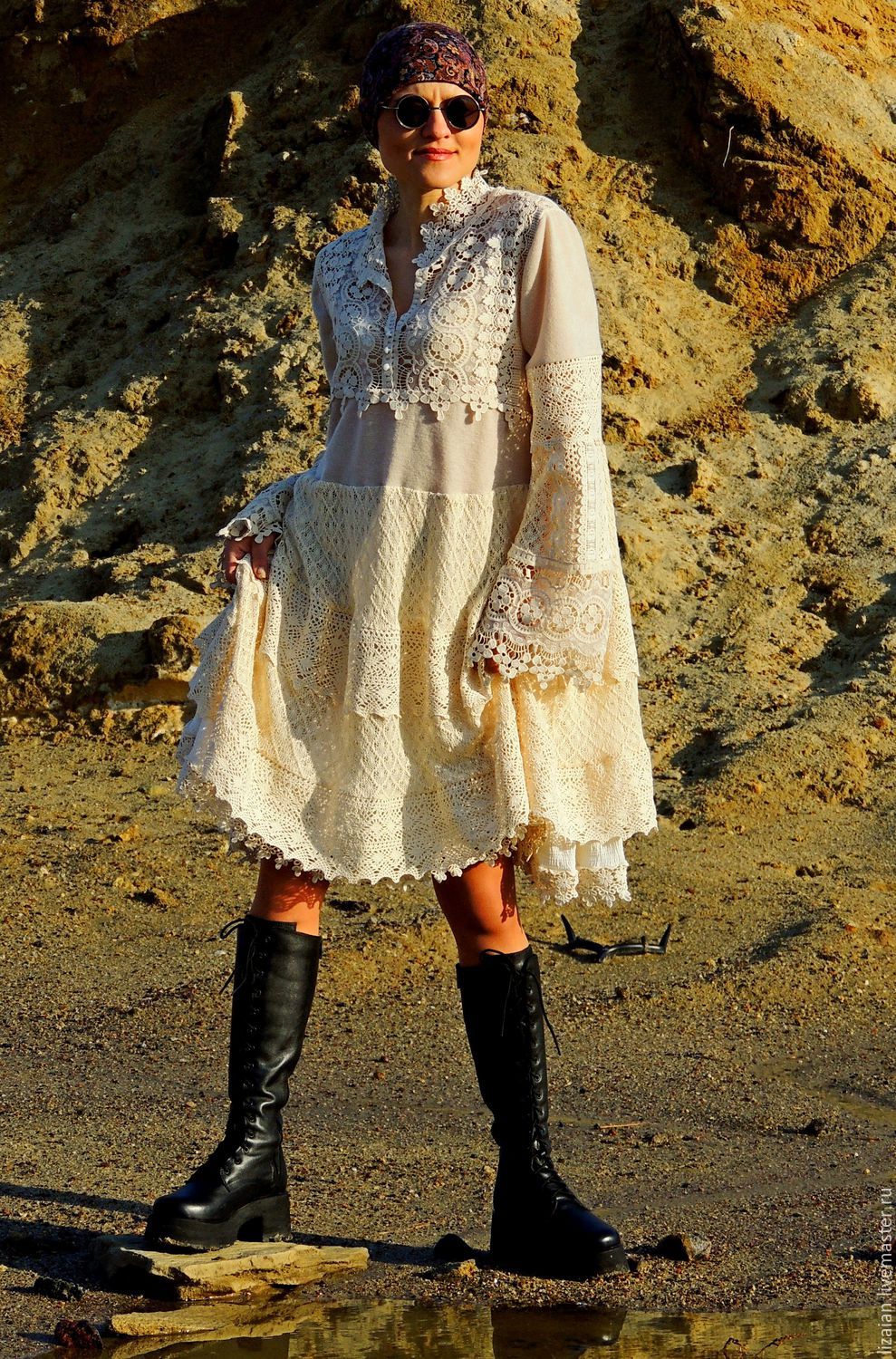 One of the types of boho-glamor is the historical boho, the images of which look like the costumes of the court ladies of past eras. Wearing such outfits every day is unlikely to succeed, but it is perfectly acceptable to use as an image for a romantic evening.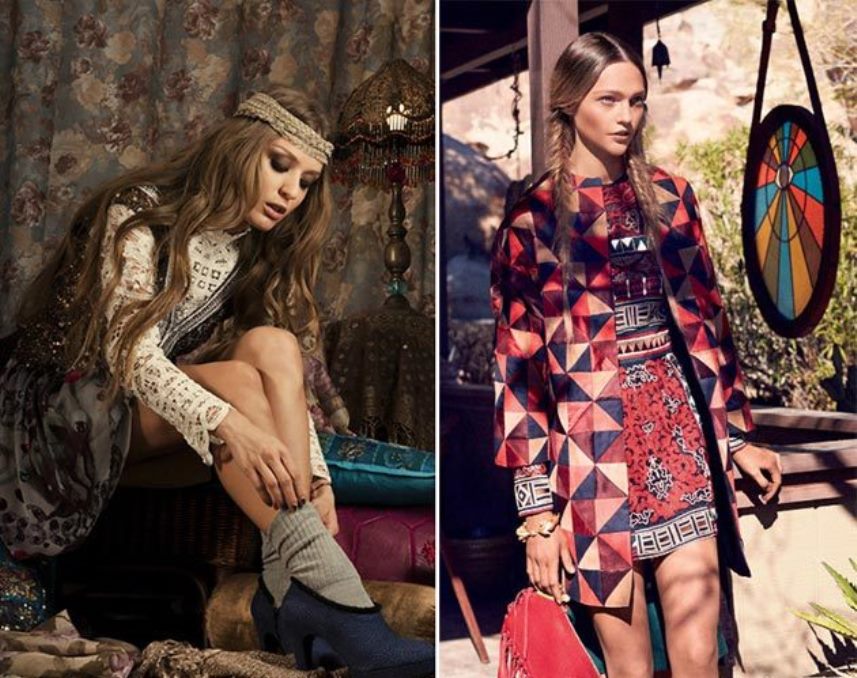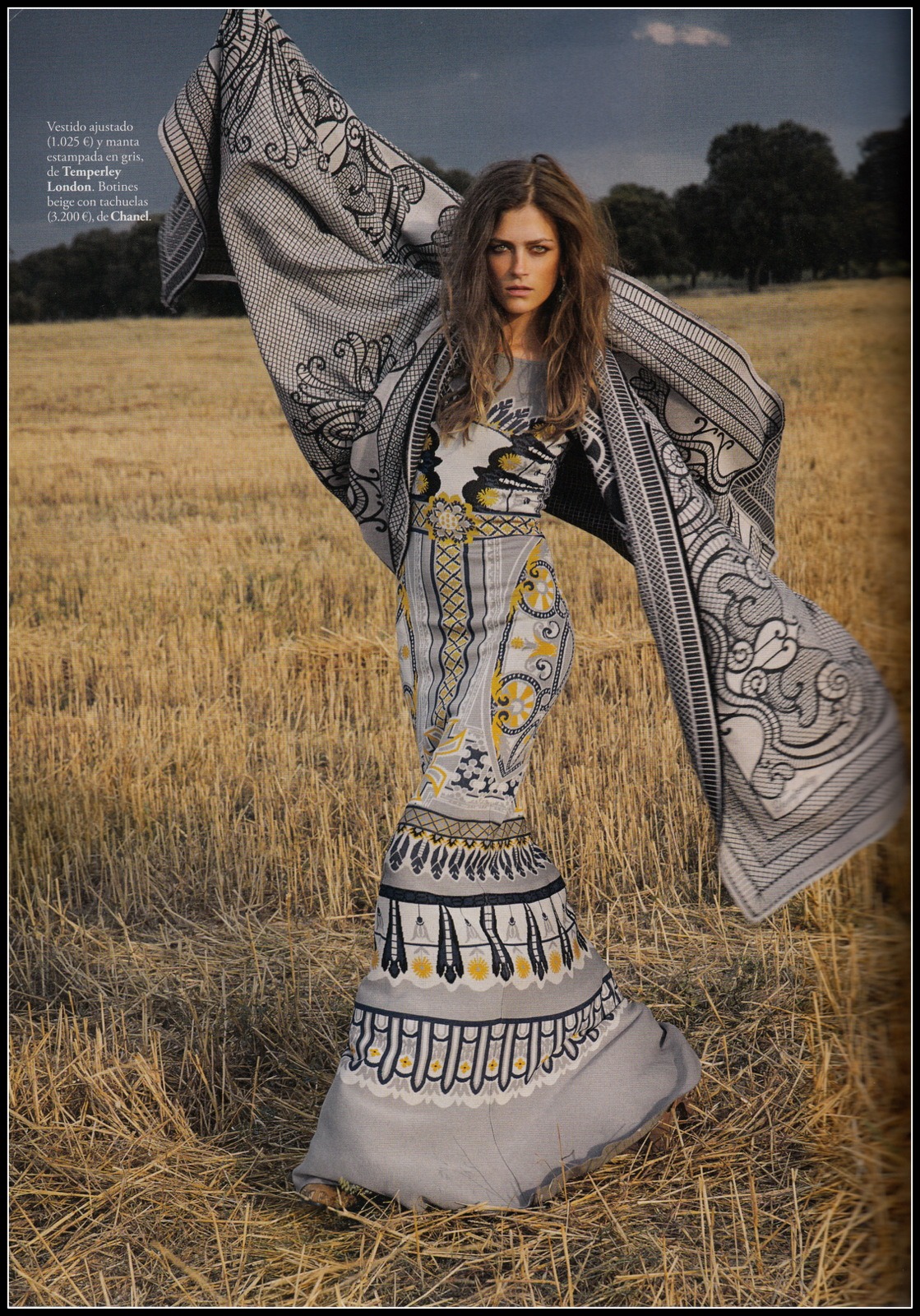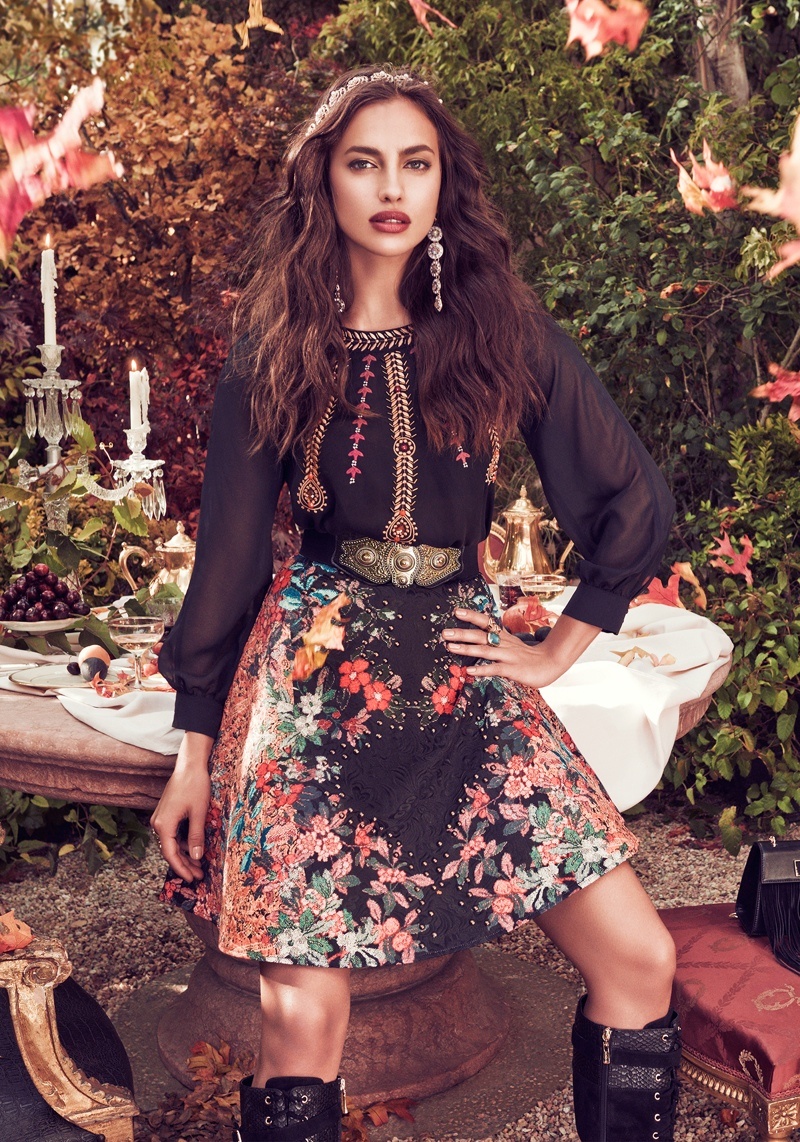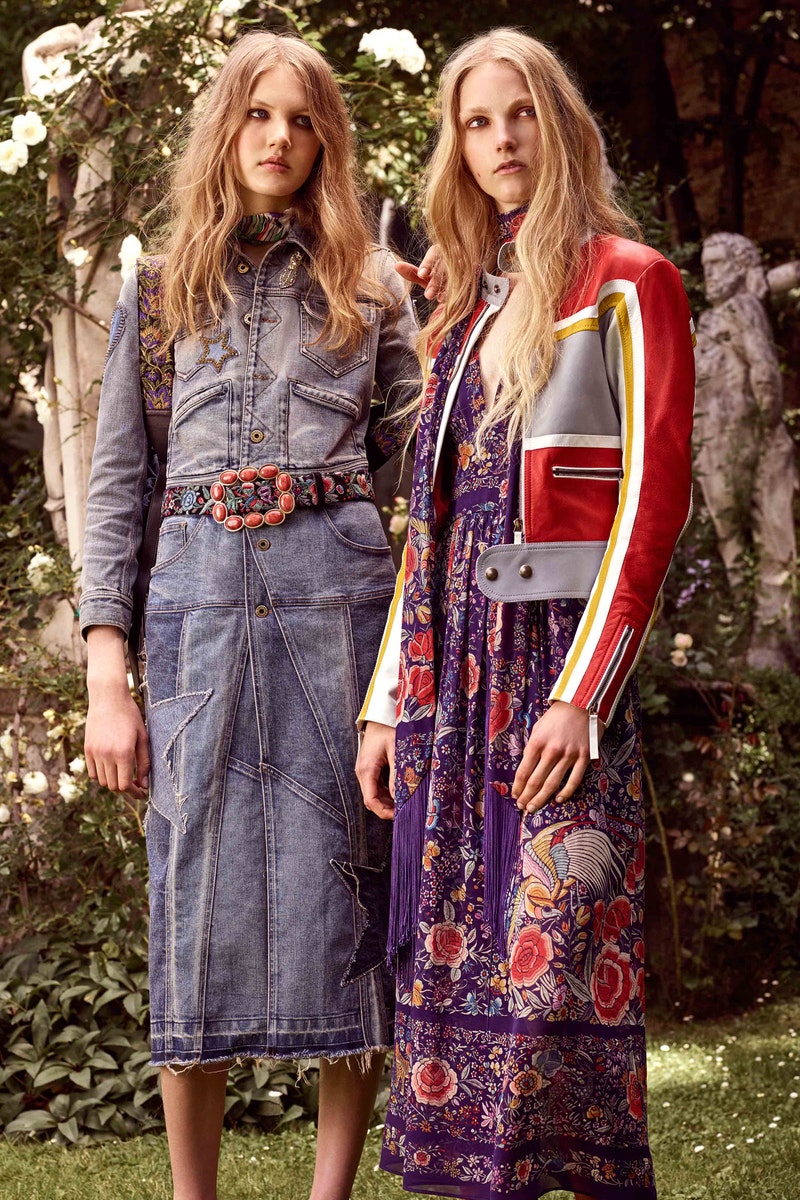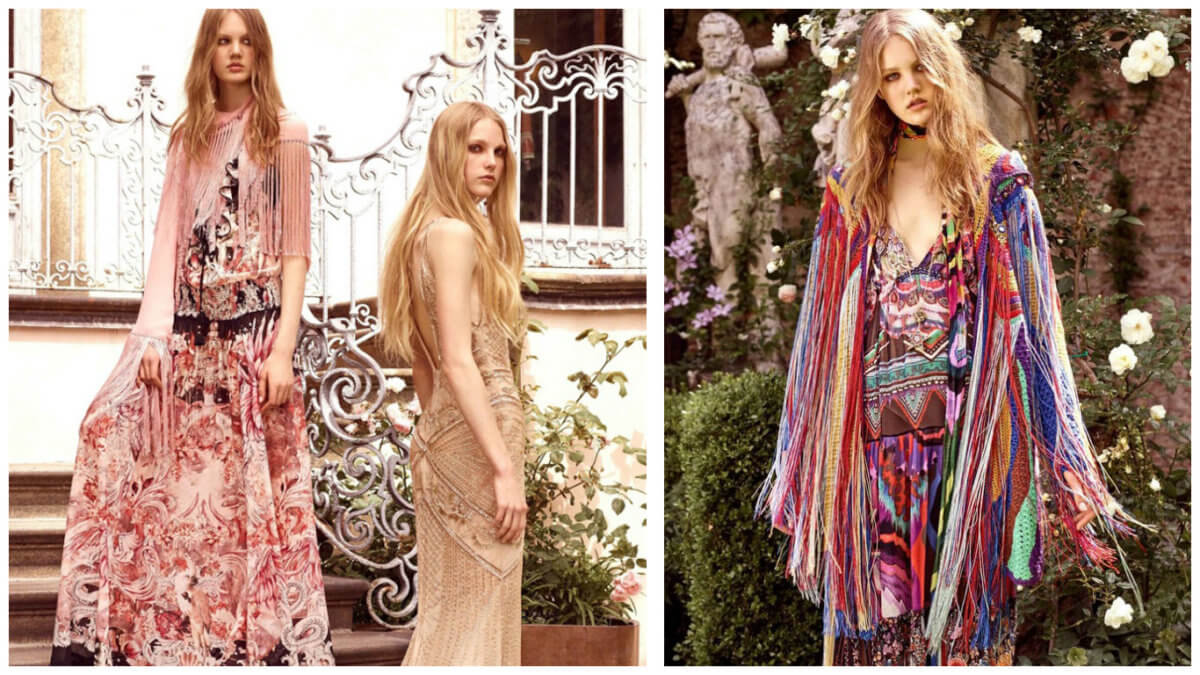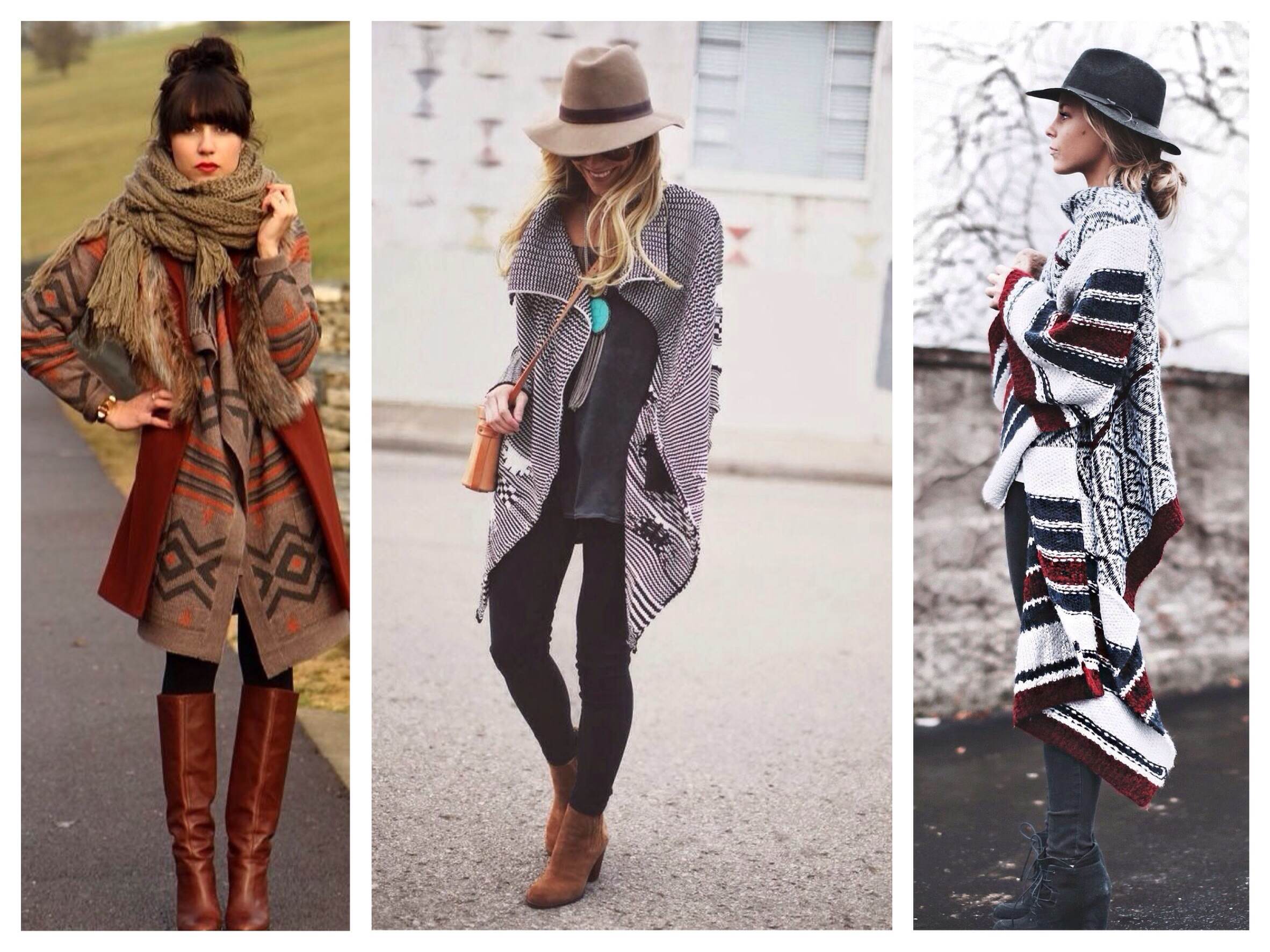 Eco-boho sets as its main task the use of natural fabrics. Adherents of eco-style refuse to use leather and animal fur in tailoring. A distinctive feature of clothes in eco style is a soft color and an abundance of vegetable prints.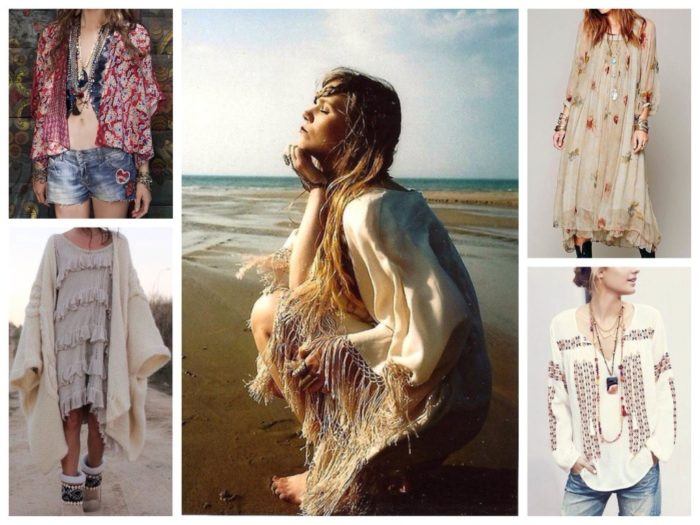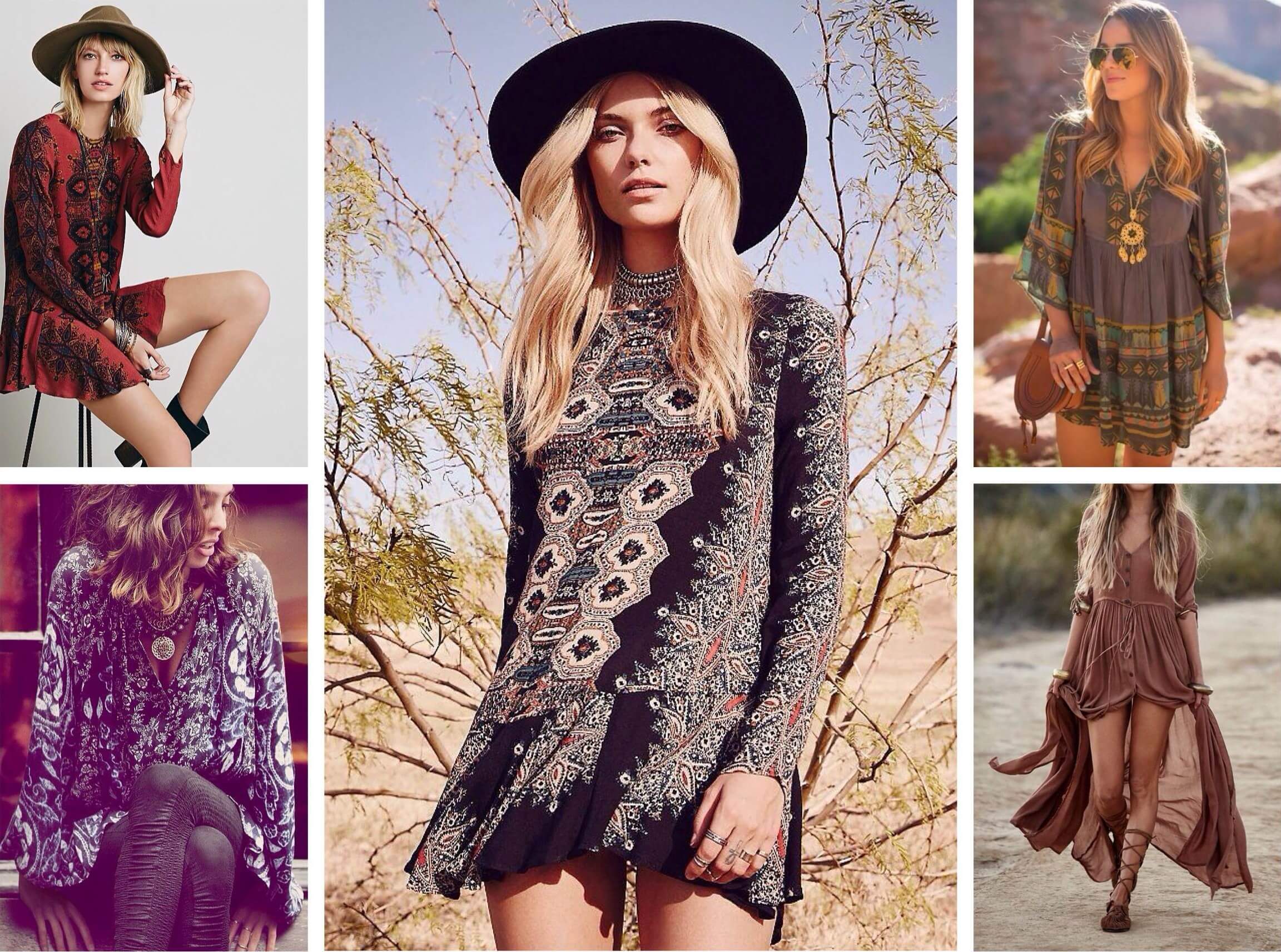 Ethno-boho outfits look incredibly attractive. Clothing is decorated with bright geometric or abstract ornaments and reflect the spirit of a particular era.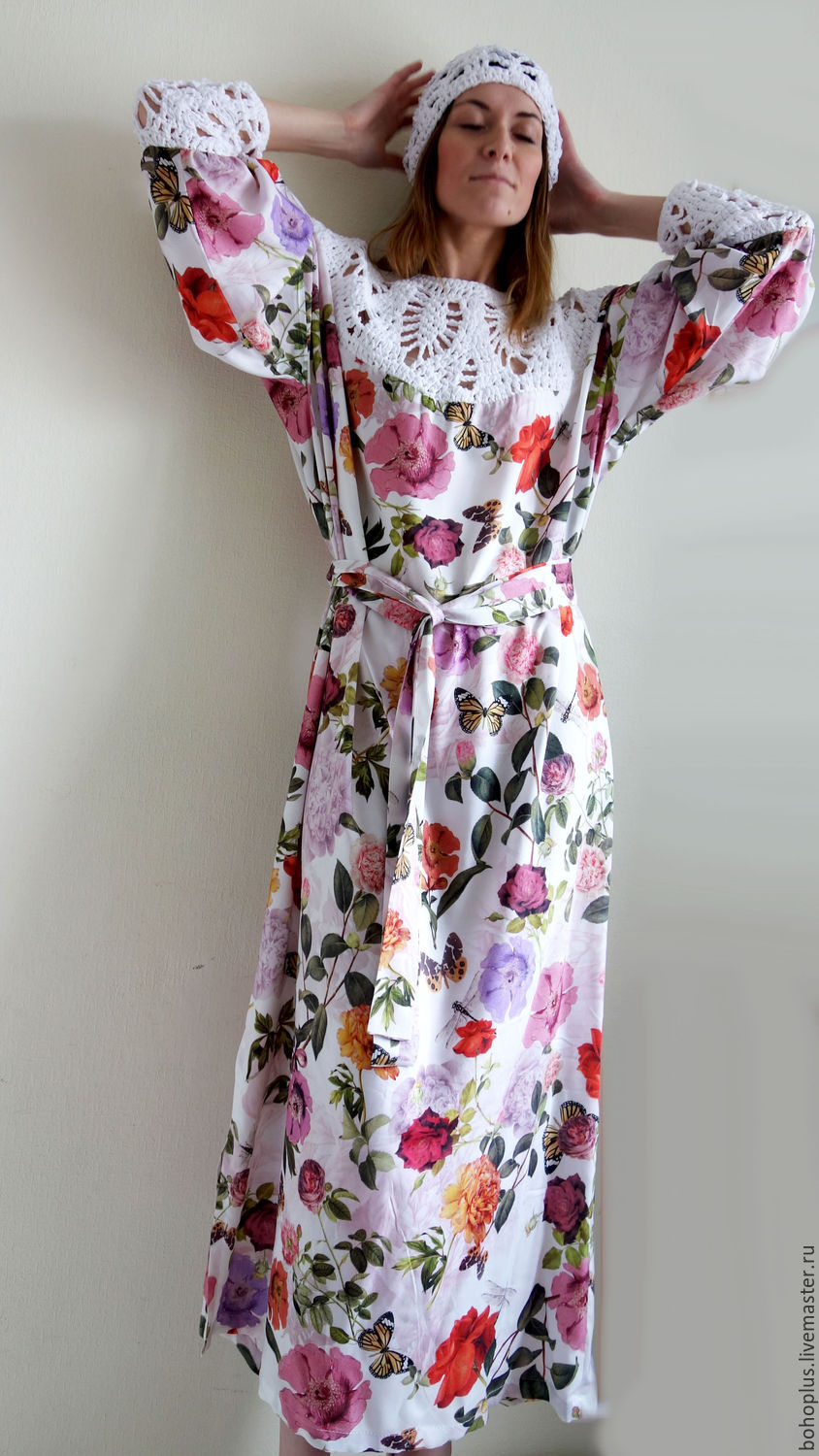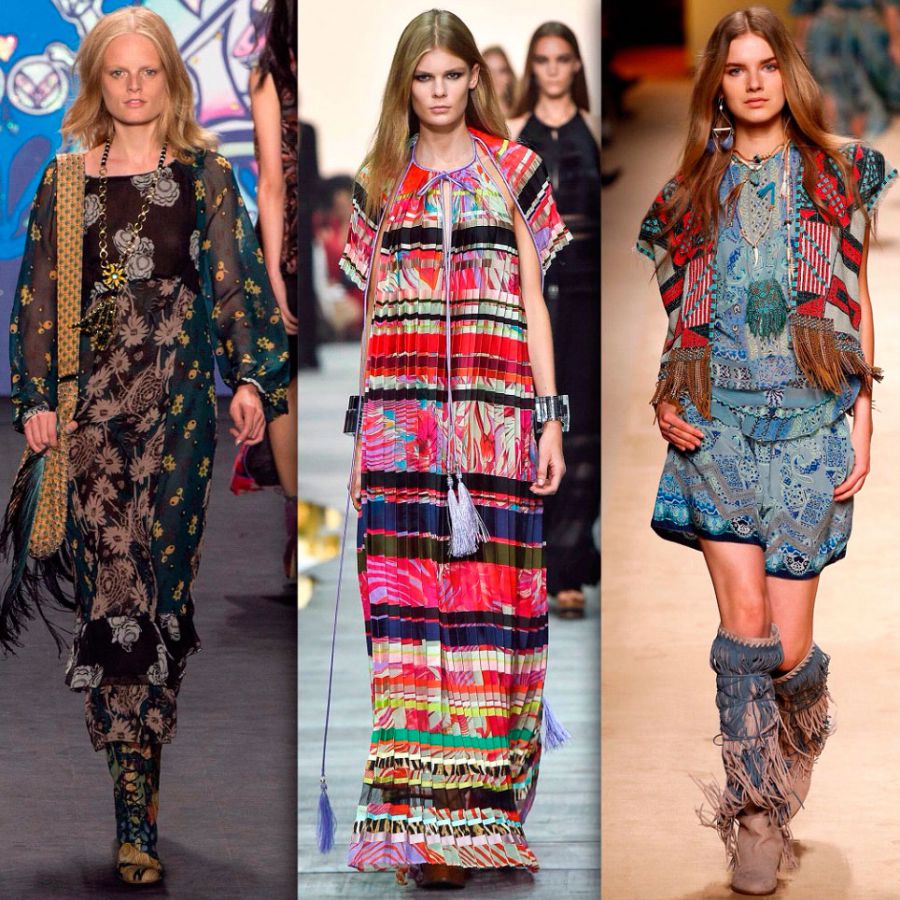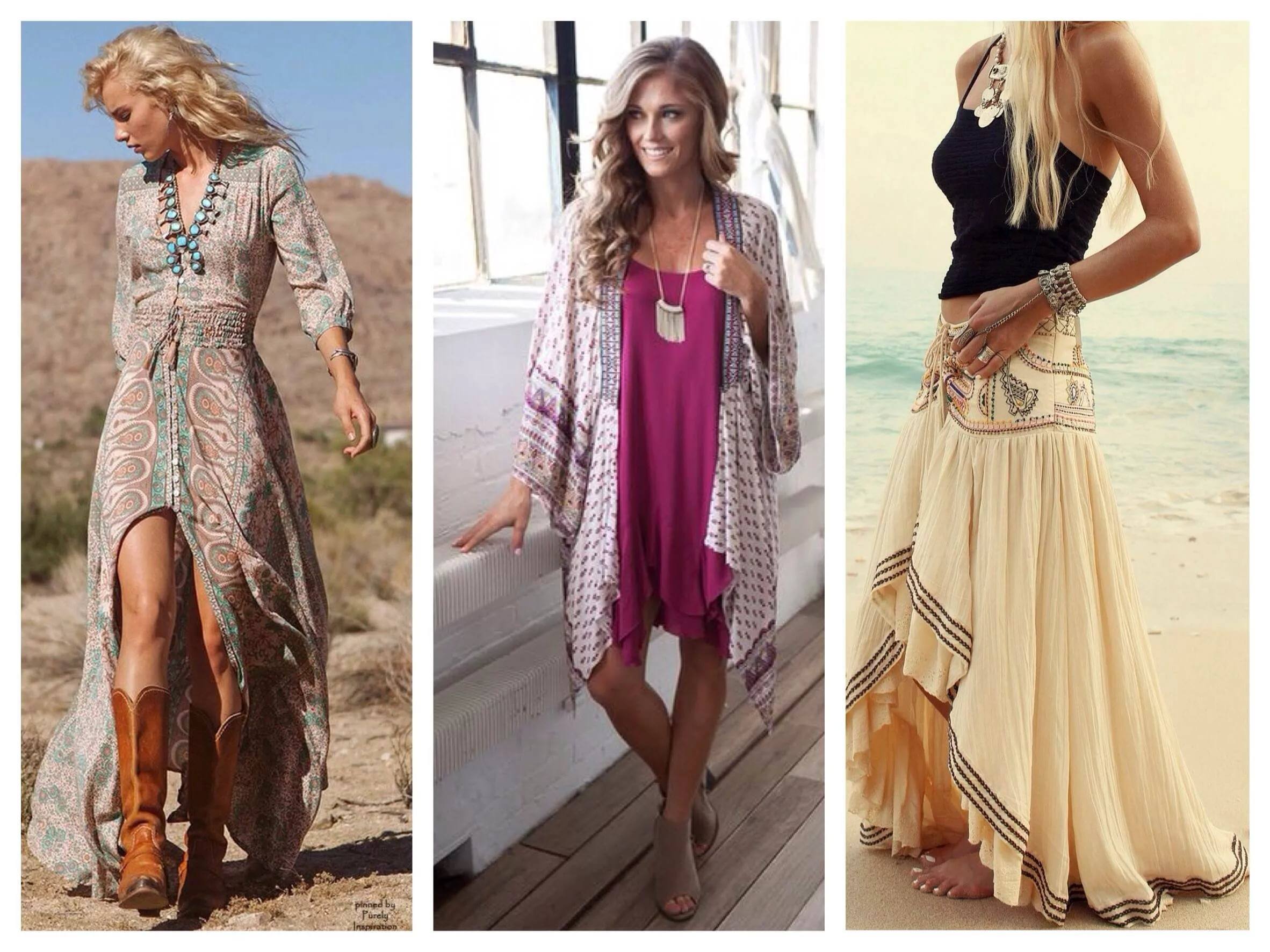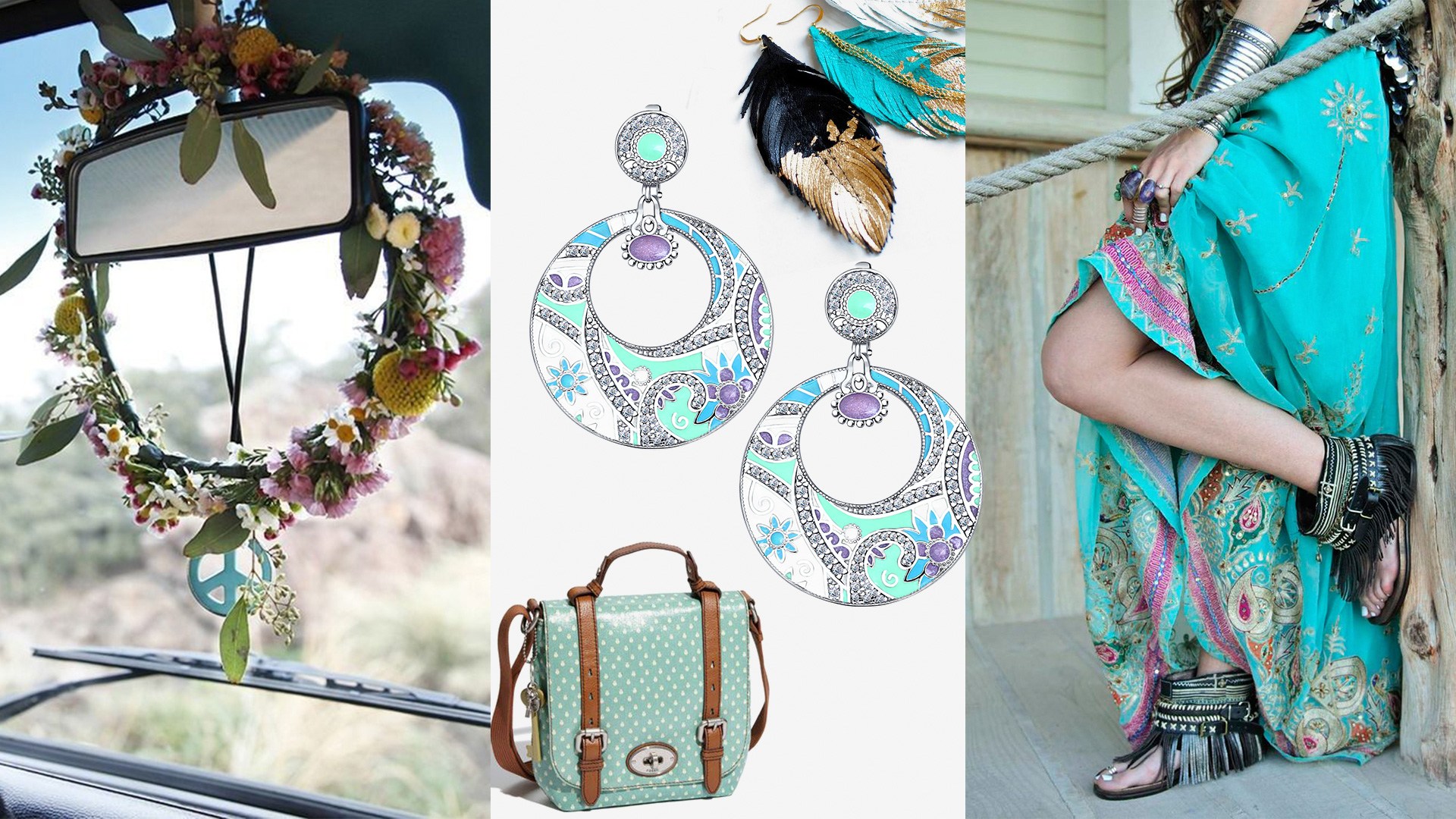 The abundance of embroidery, applications, compositions of rhinestones and sequins best convey the basic nuances of the ethno-boho style.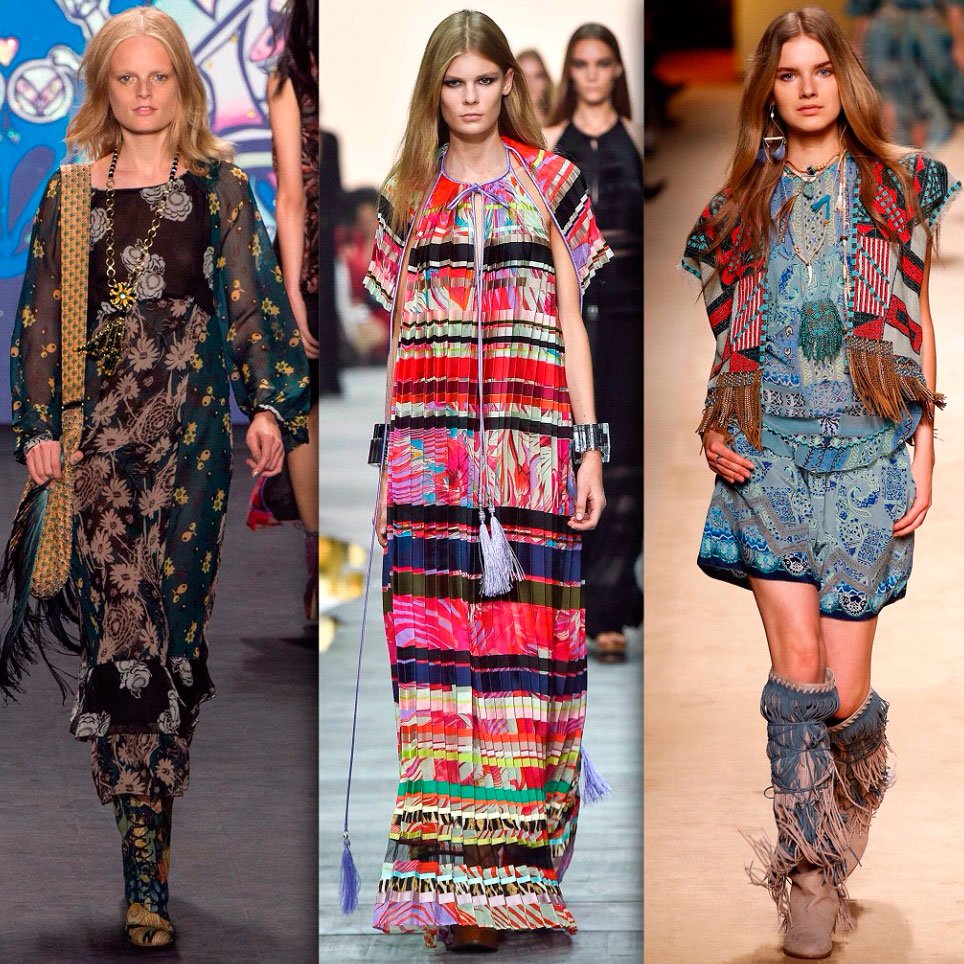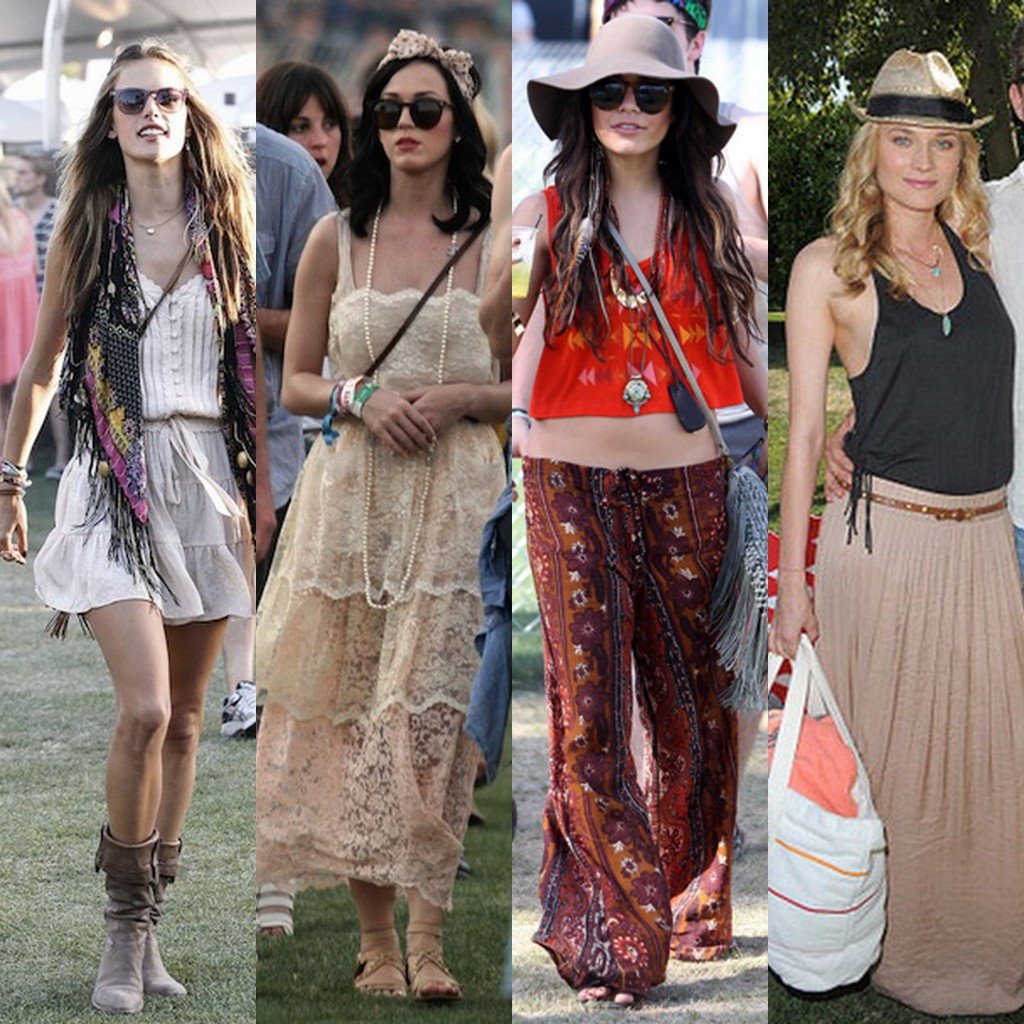 The last branch of boho – homeless-style. Despite the names, the style is very popular among both simple fashionistas and celebrities.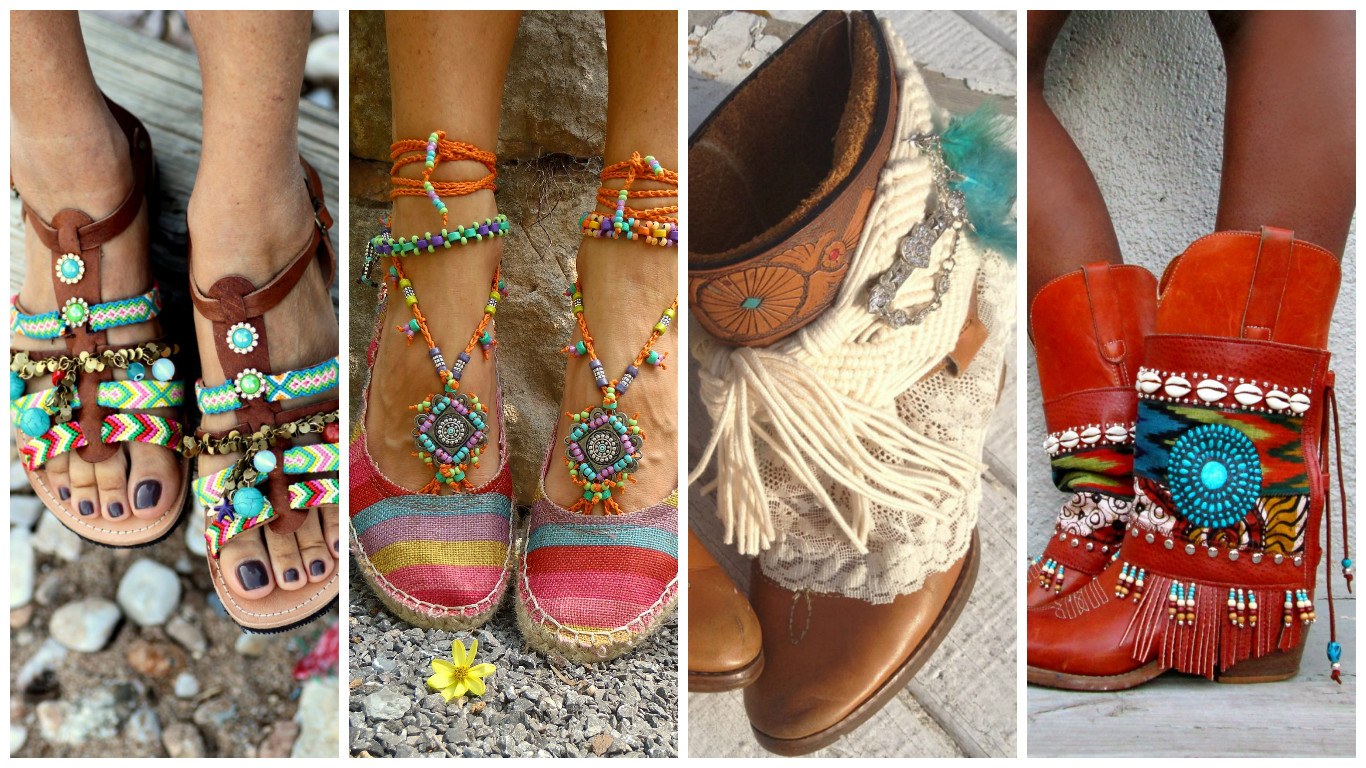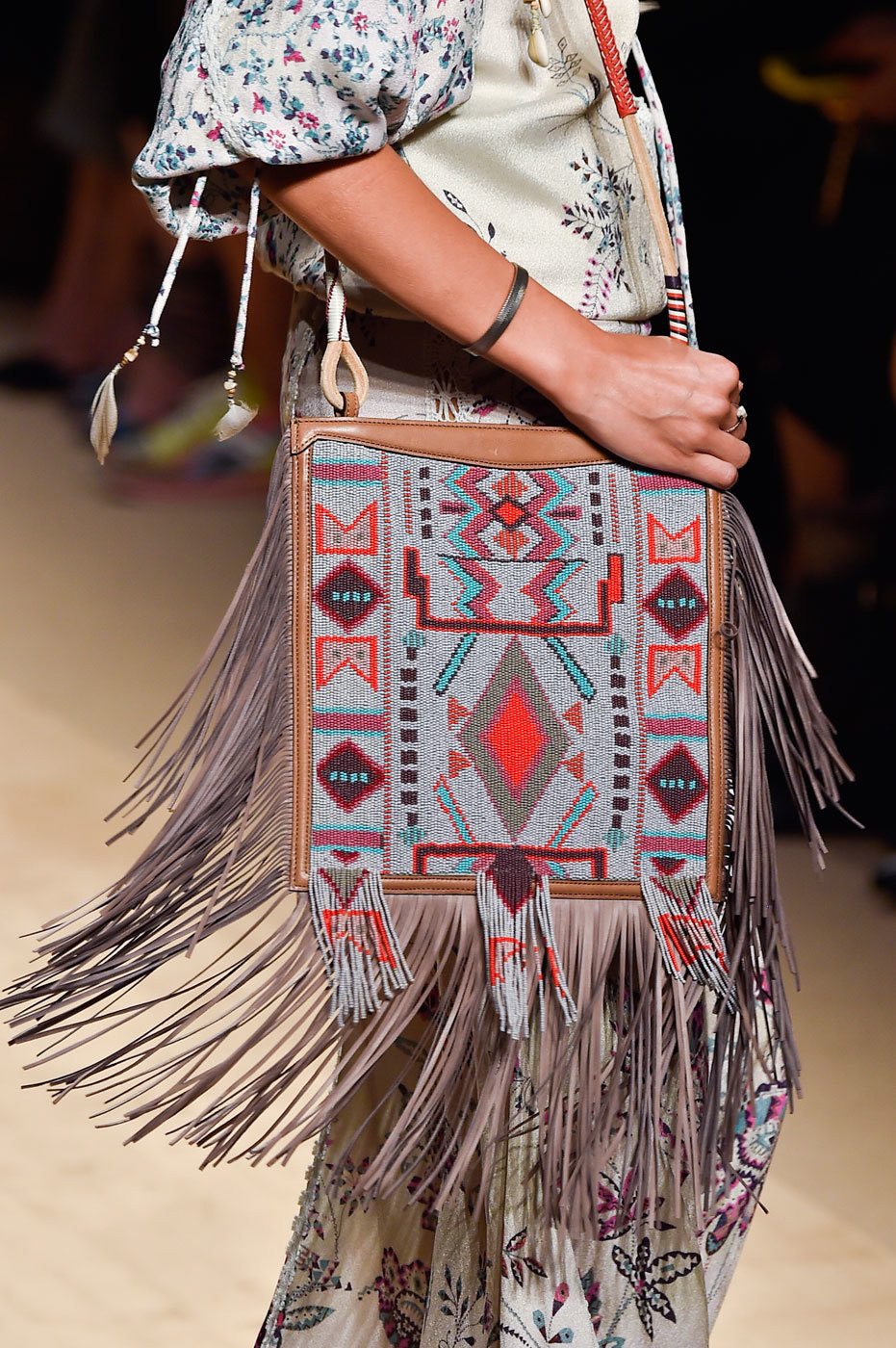 To create an image in the homeless-style is not necessary to stir up sales and secondhands. In designer stores, a lot of things are artificially aged especially for lovers of this fashionable trend. Complement the image of accessories in vintage style.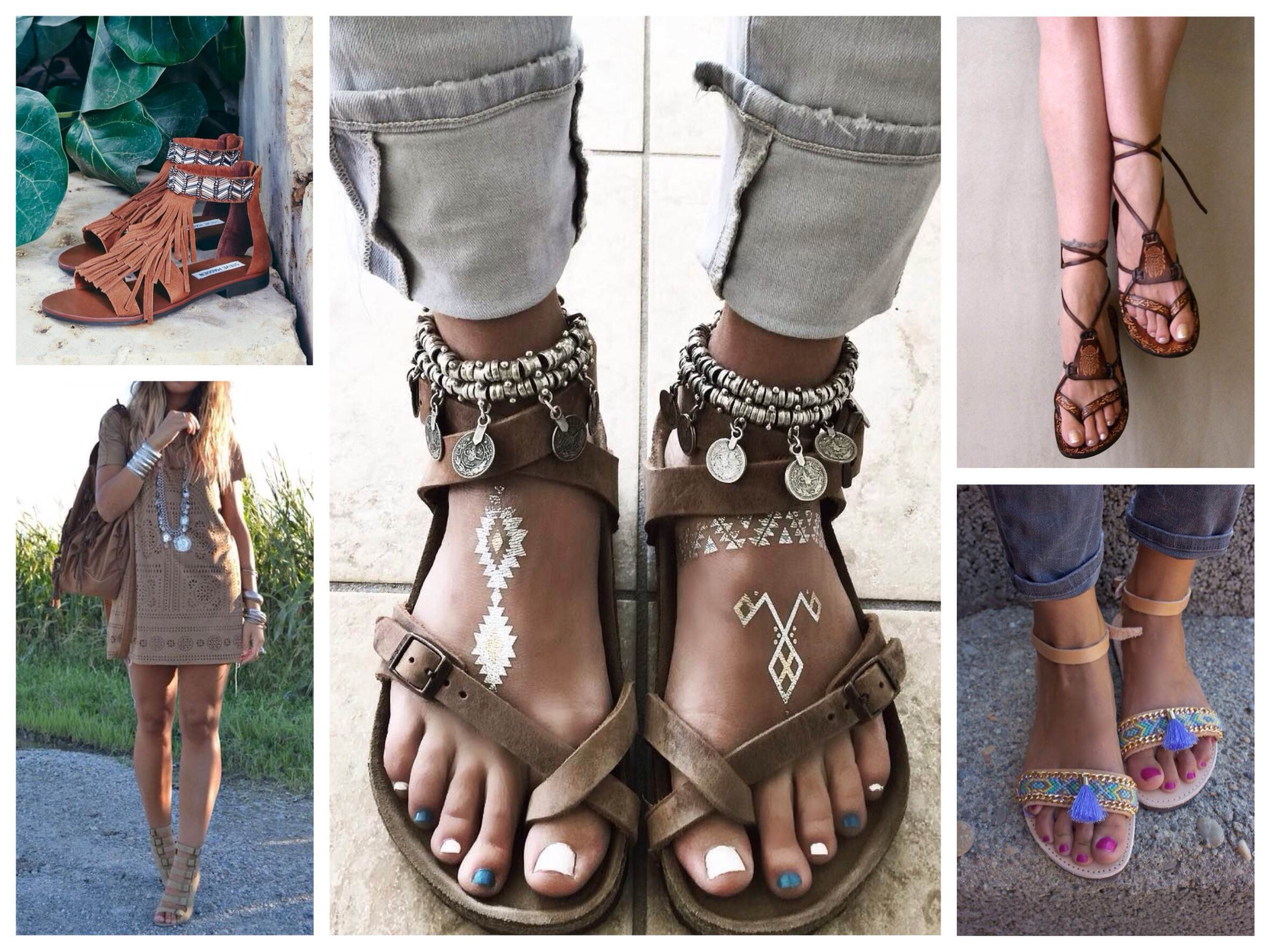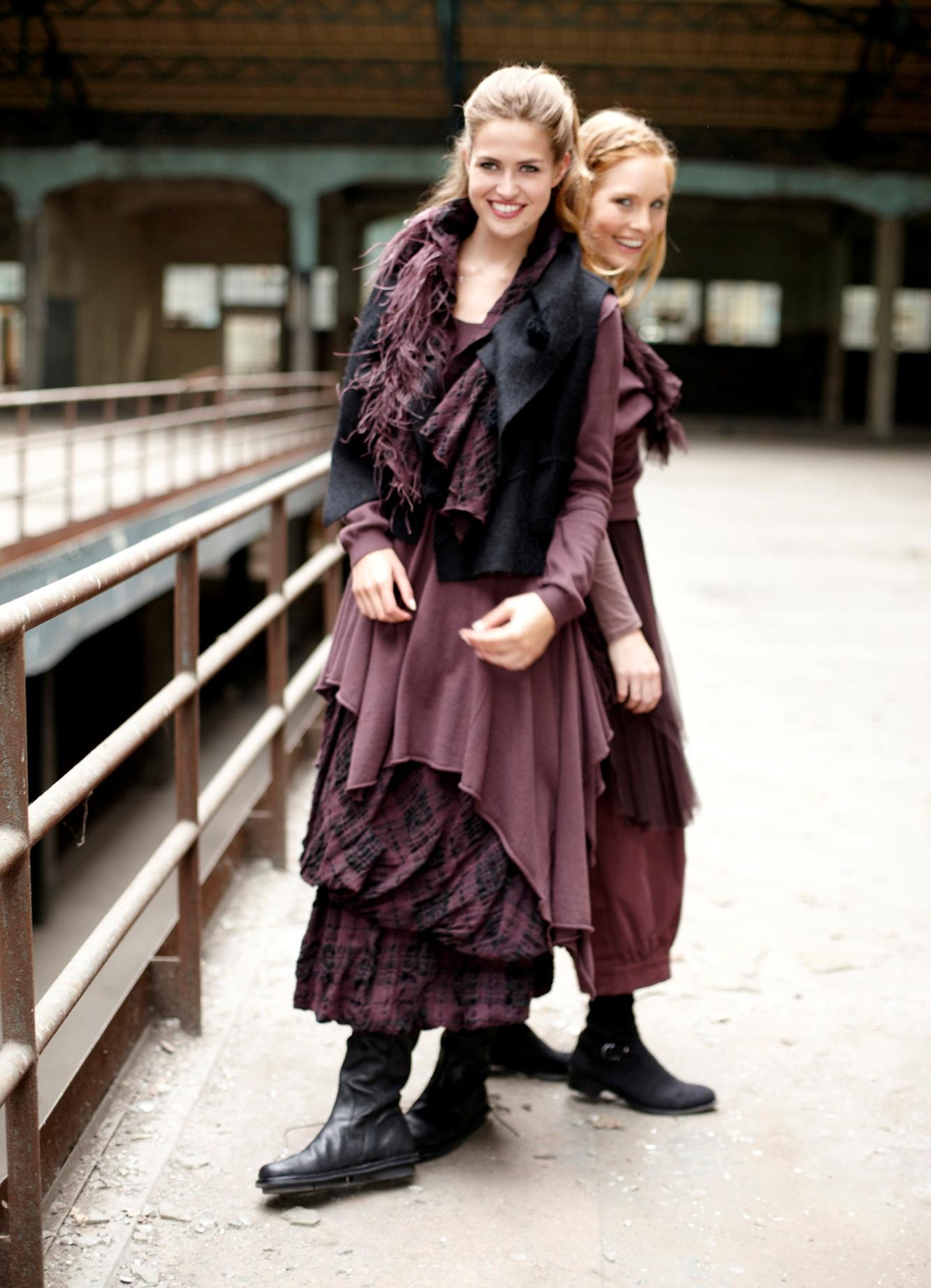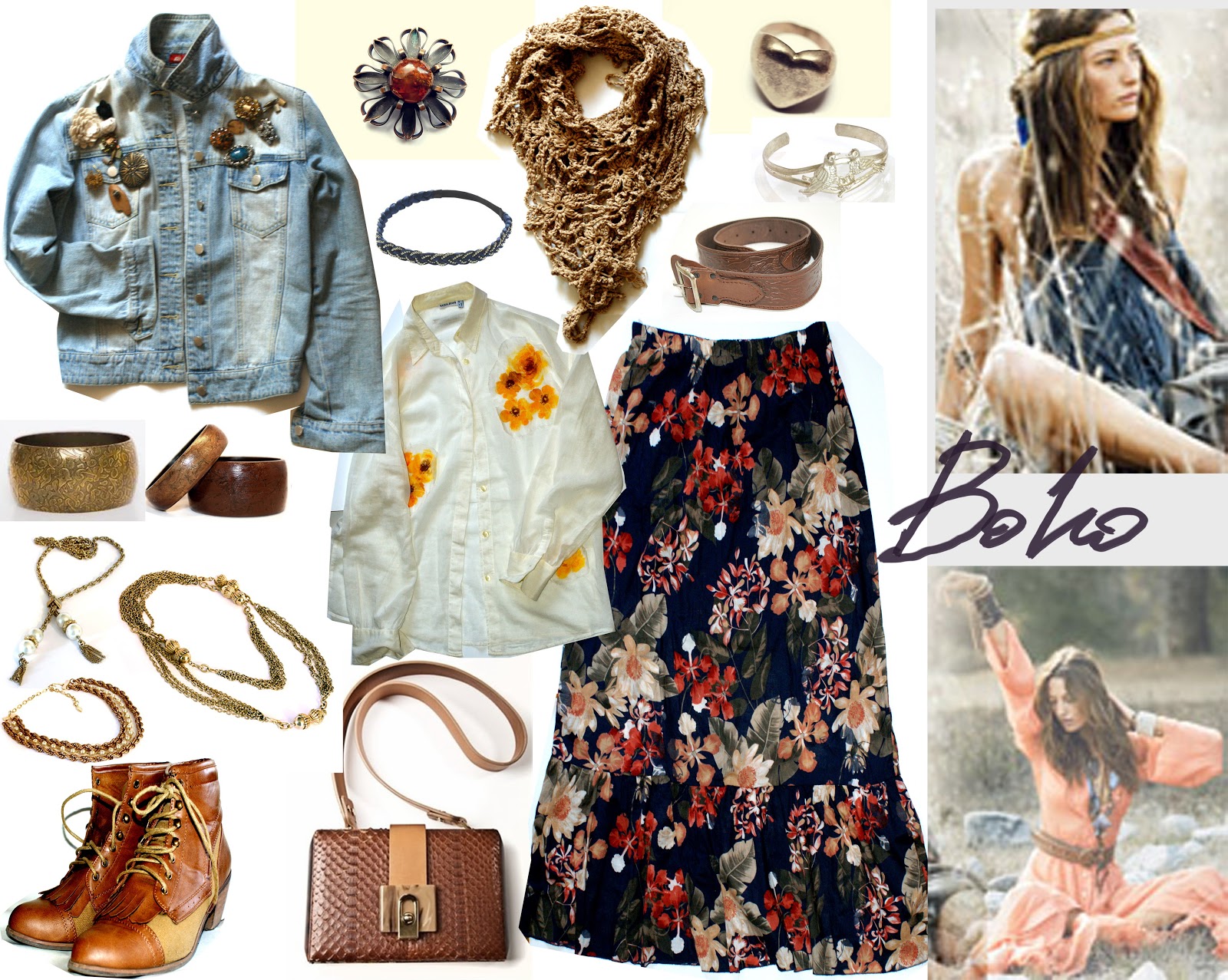 In general, the boho style is a combination of the most diverse styles, textures, colors. It allows you to show your individuality with the help of clothes, selecting the things that you like the most.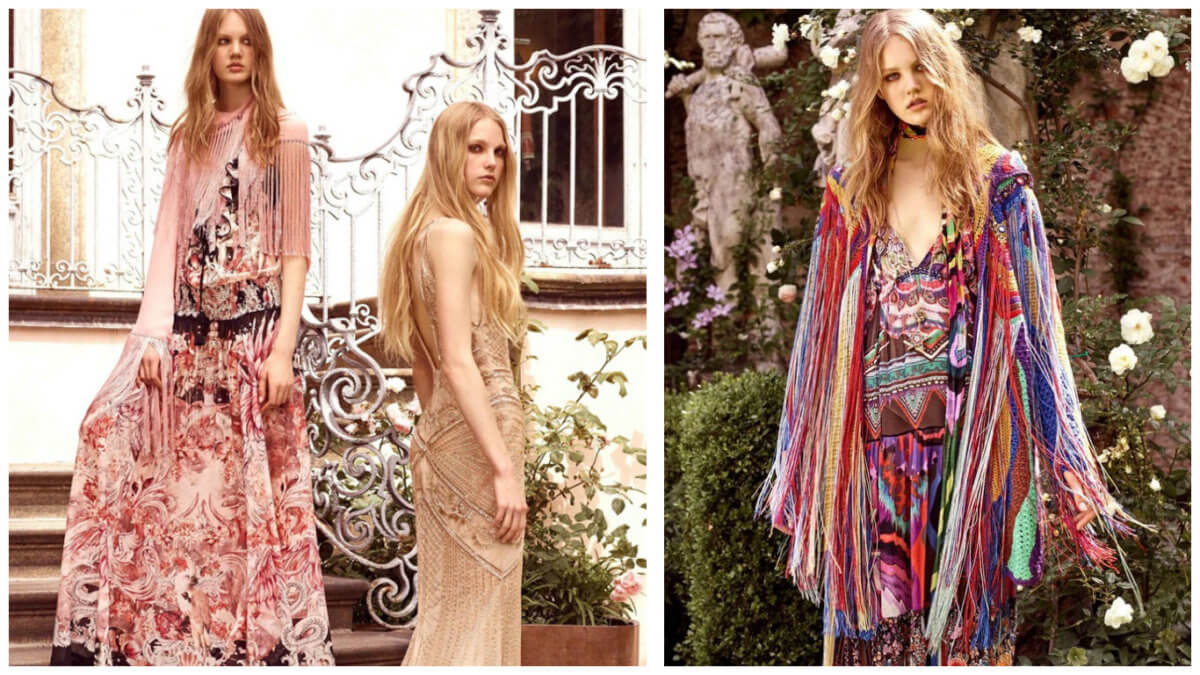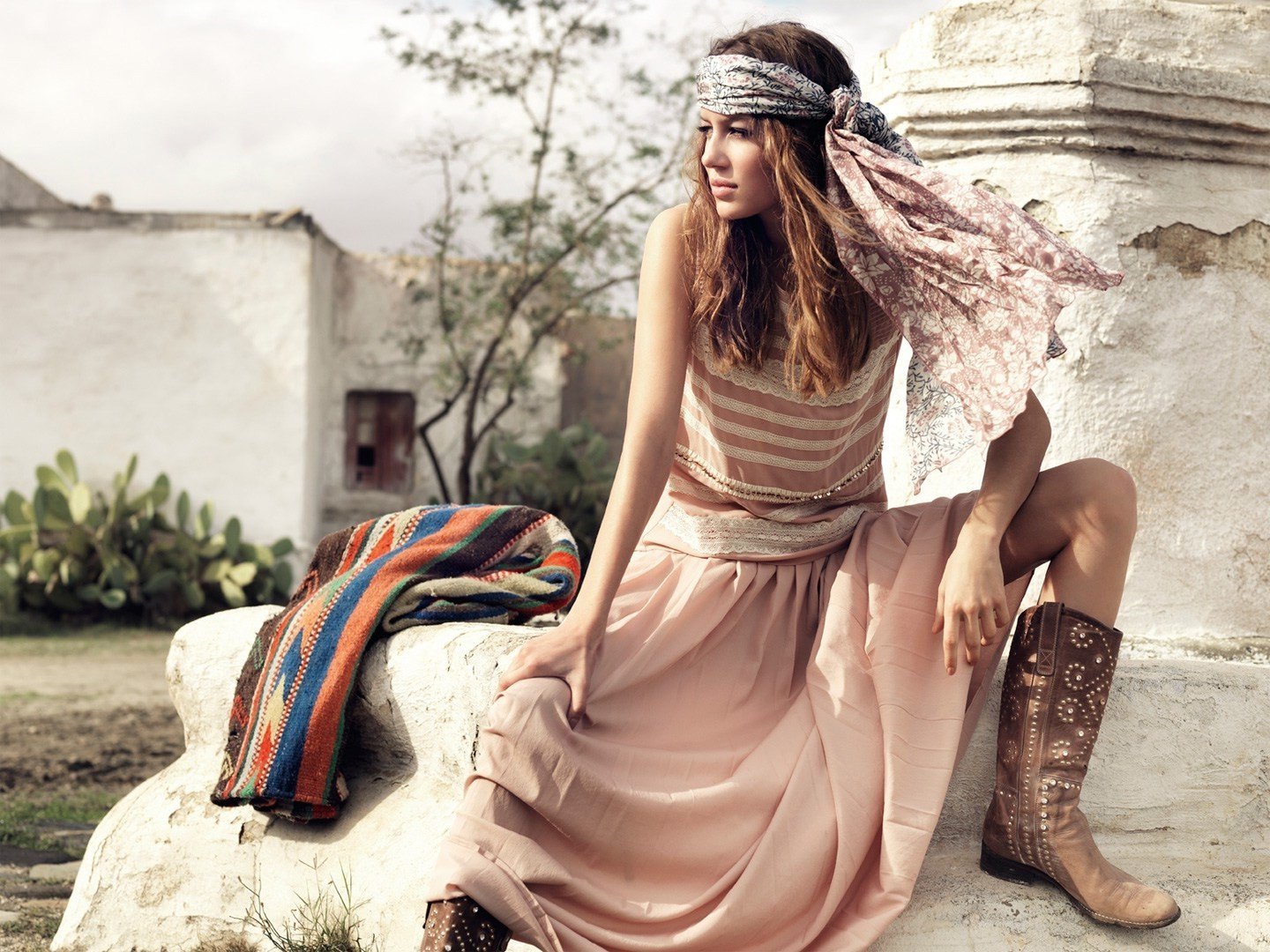 The number of boho fans is only increasing with each season. Fashionistas are tired of the annoying glamor style that constantly flashes on the TV screens and on the covers of magazines.
Bohemian style is an alternative to strict fashionable principles and standards dictated by fashion industry gurus.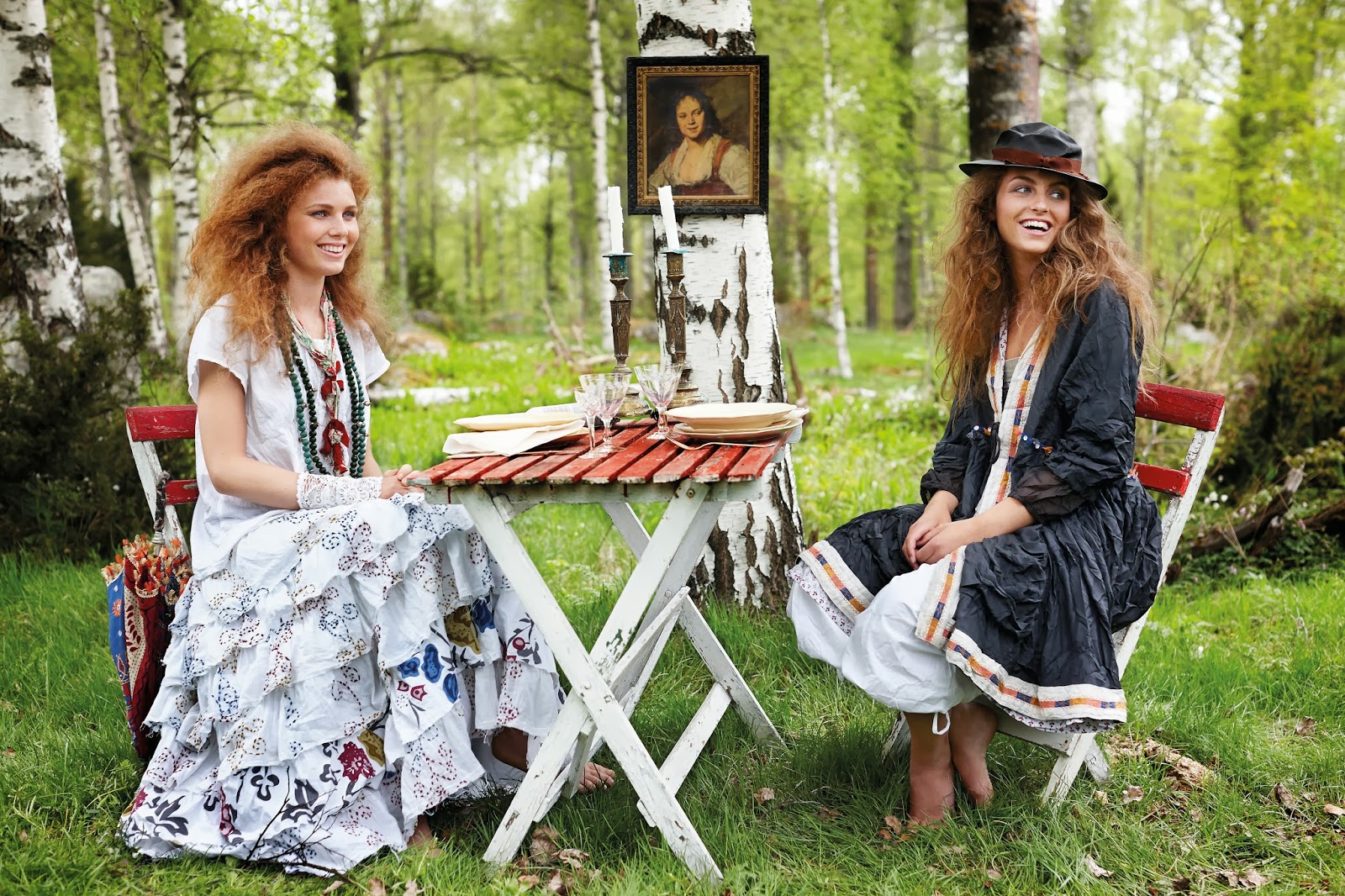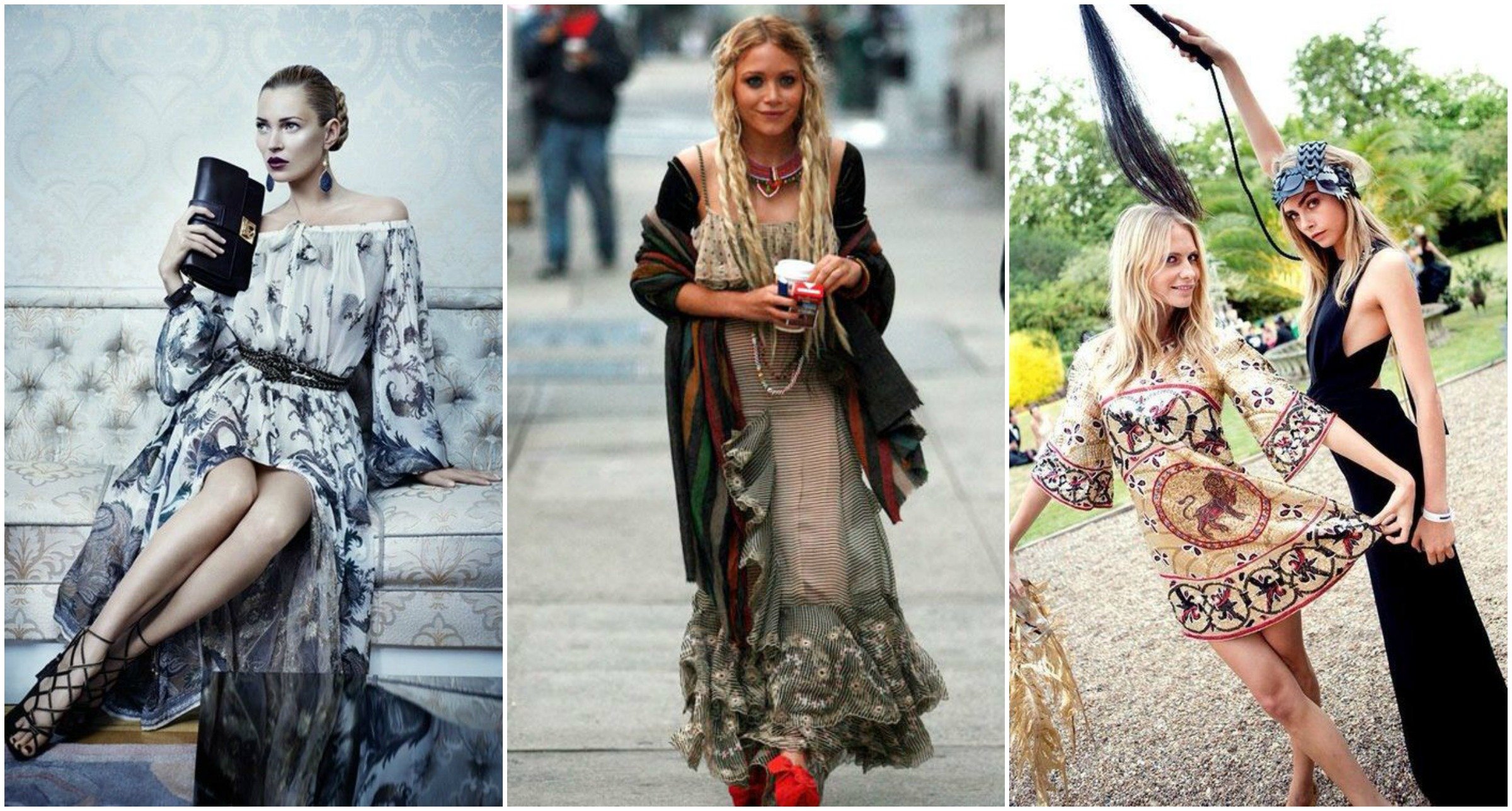 Boho style color range
Boho implies absolute freedom in the color combination of the elements of the image. Most of the stylish bows in the bohemian style combine bright juicy shades.
The main rule – the more colors in the image, the more attractive it looks.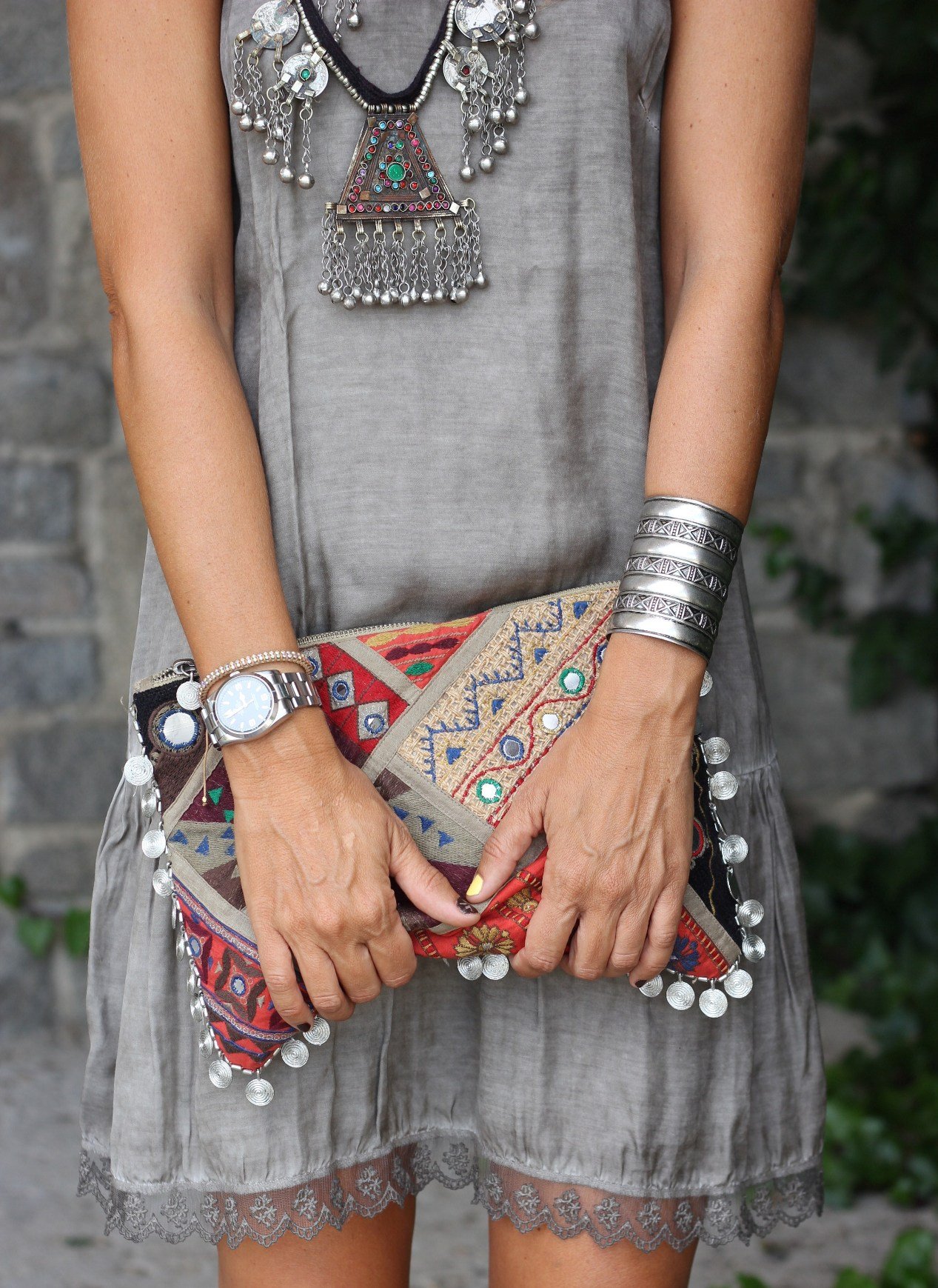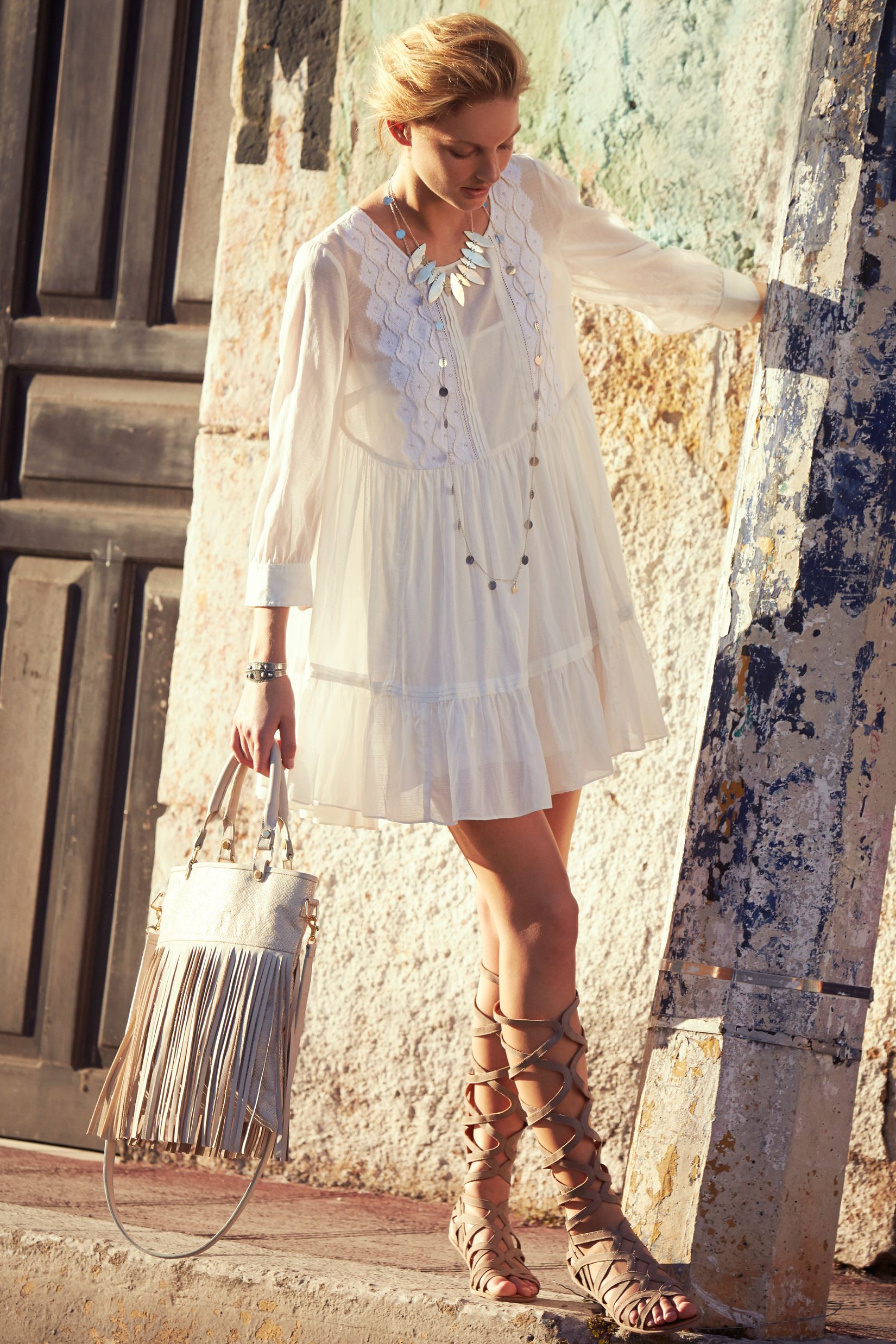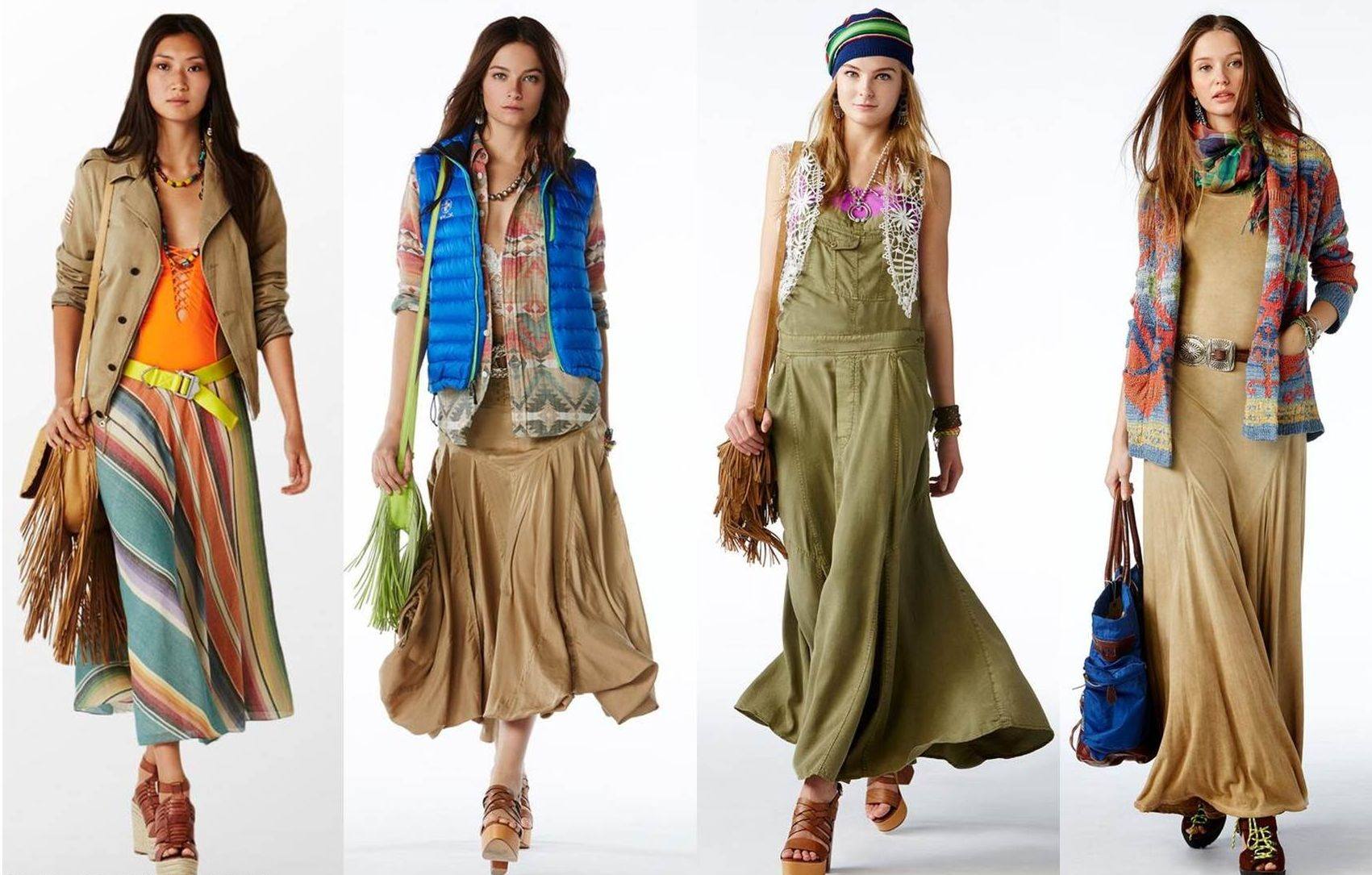 Maximum patterns and prints that only emphasize the relaxed free style of boho.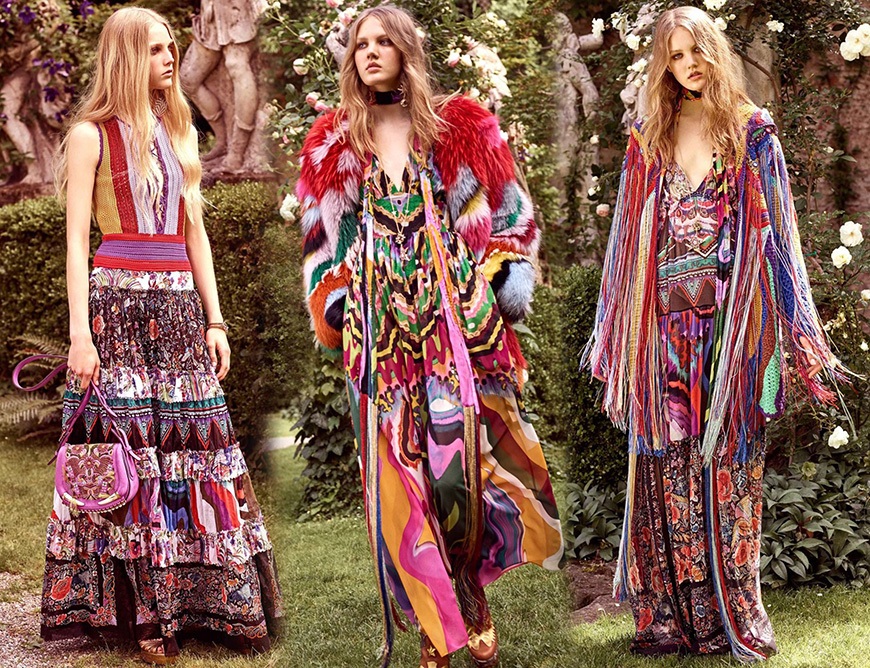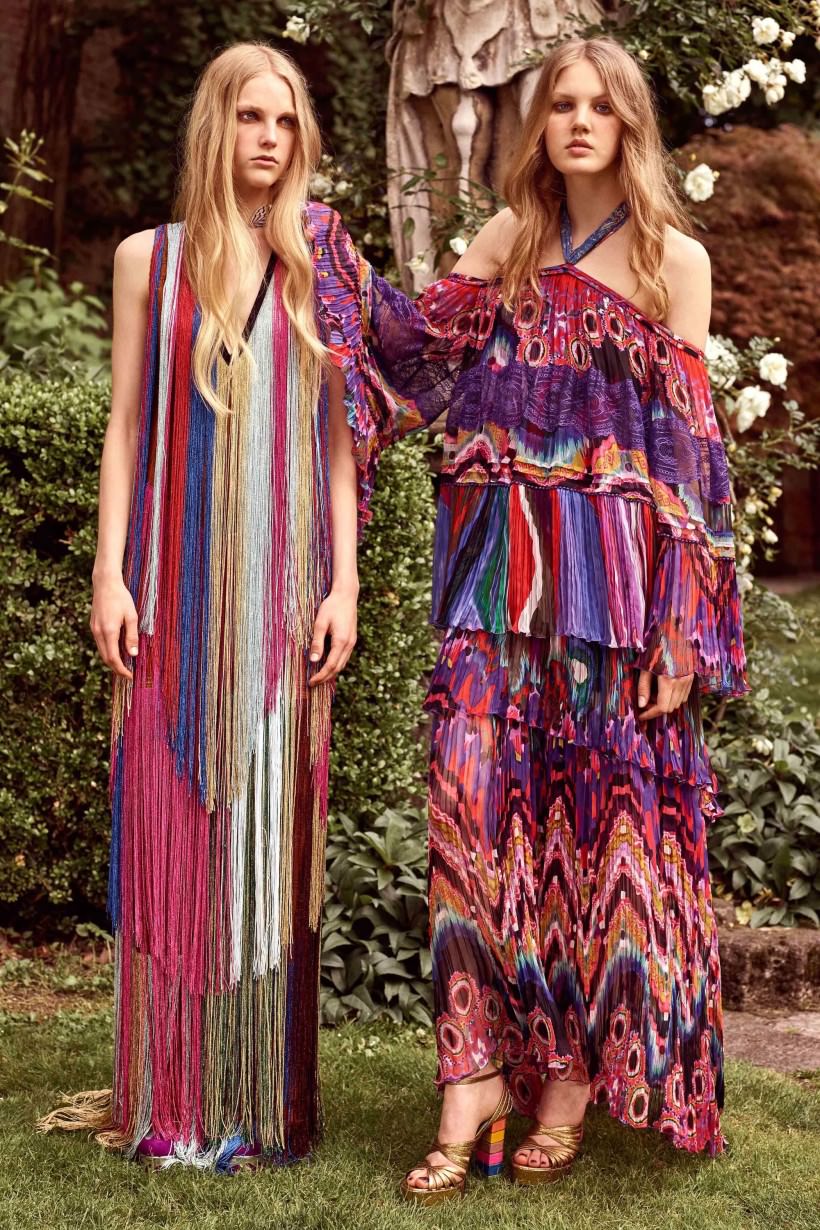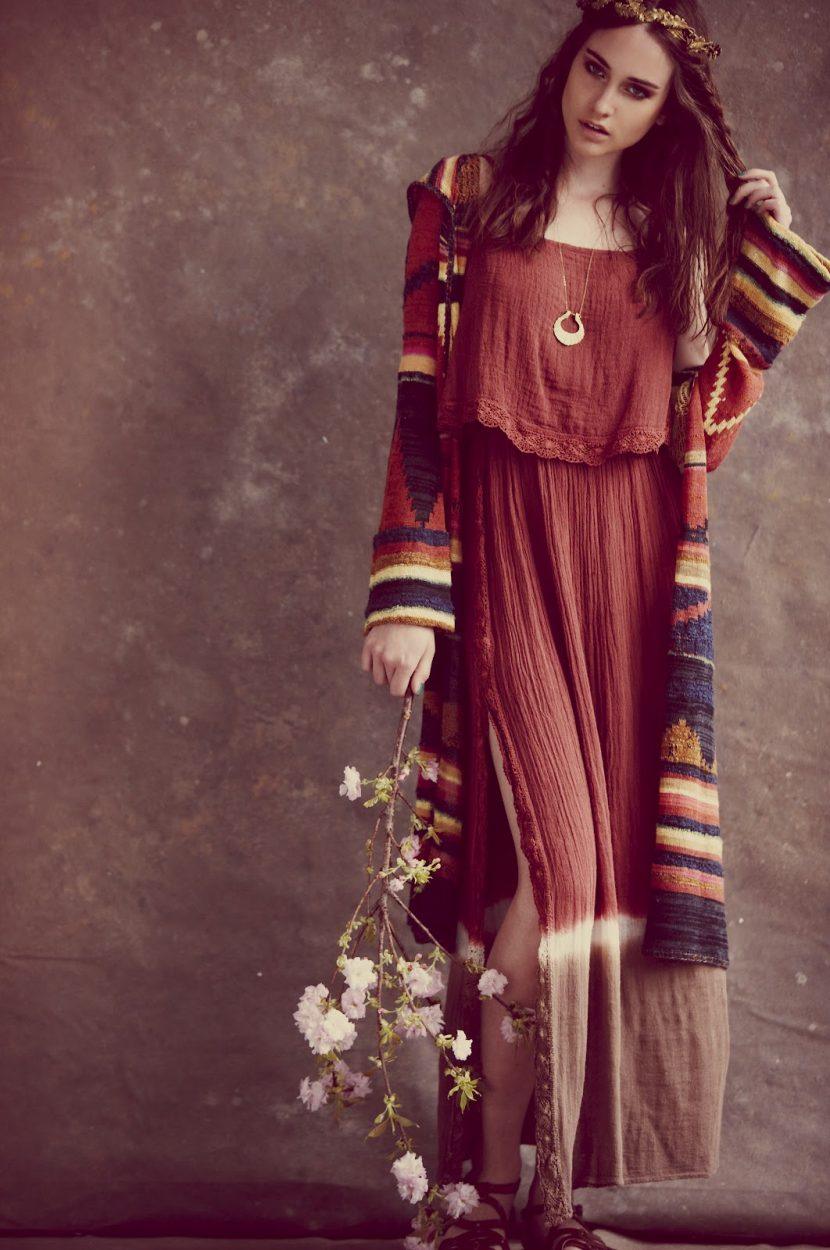 Materials
Clothes in the style of boho pleases variety of materials. The most commonly used velvet, linen, lace, silk, knitwear, lace. They all look appropriate even in one image.
The first thing that comes to mind when we hear about the style of boho is a multi-tiered combination of clothing.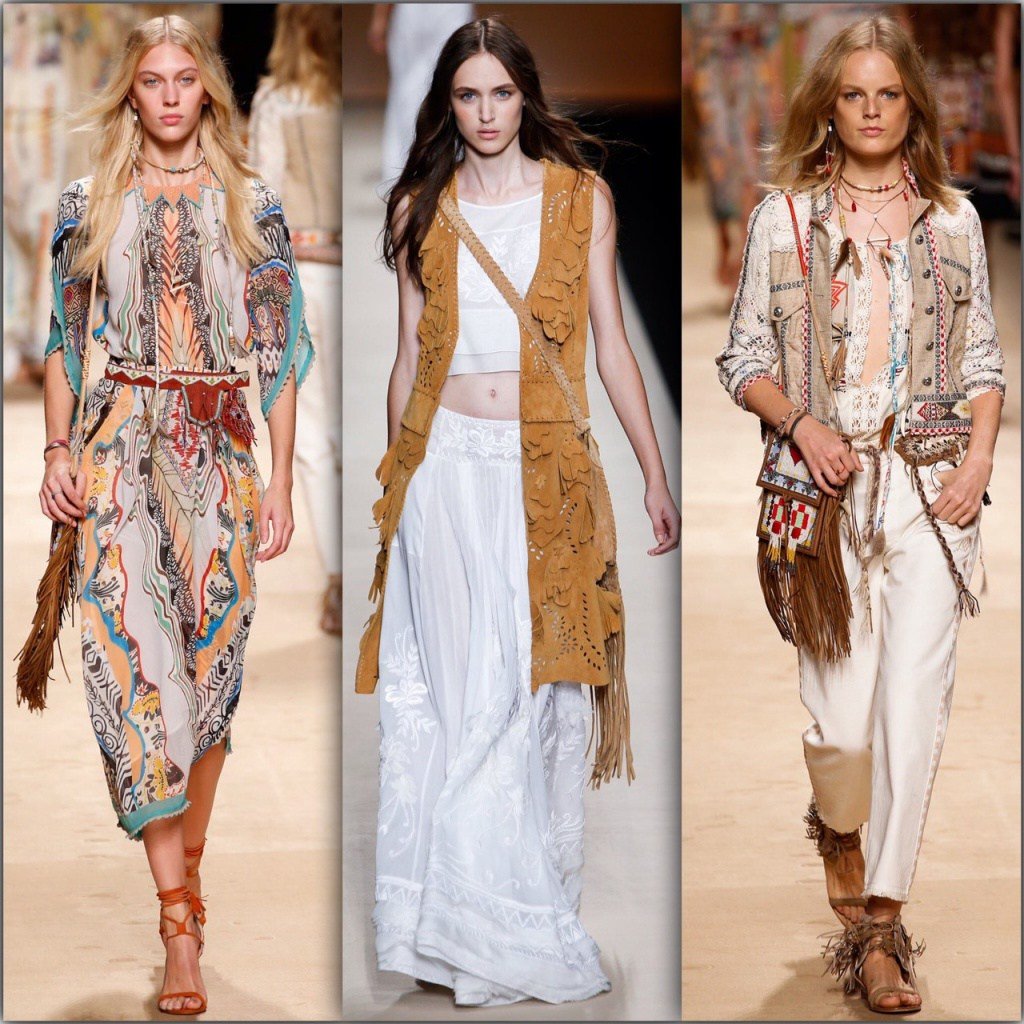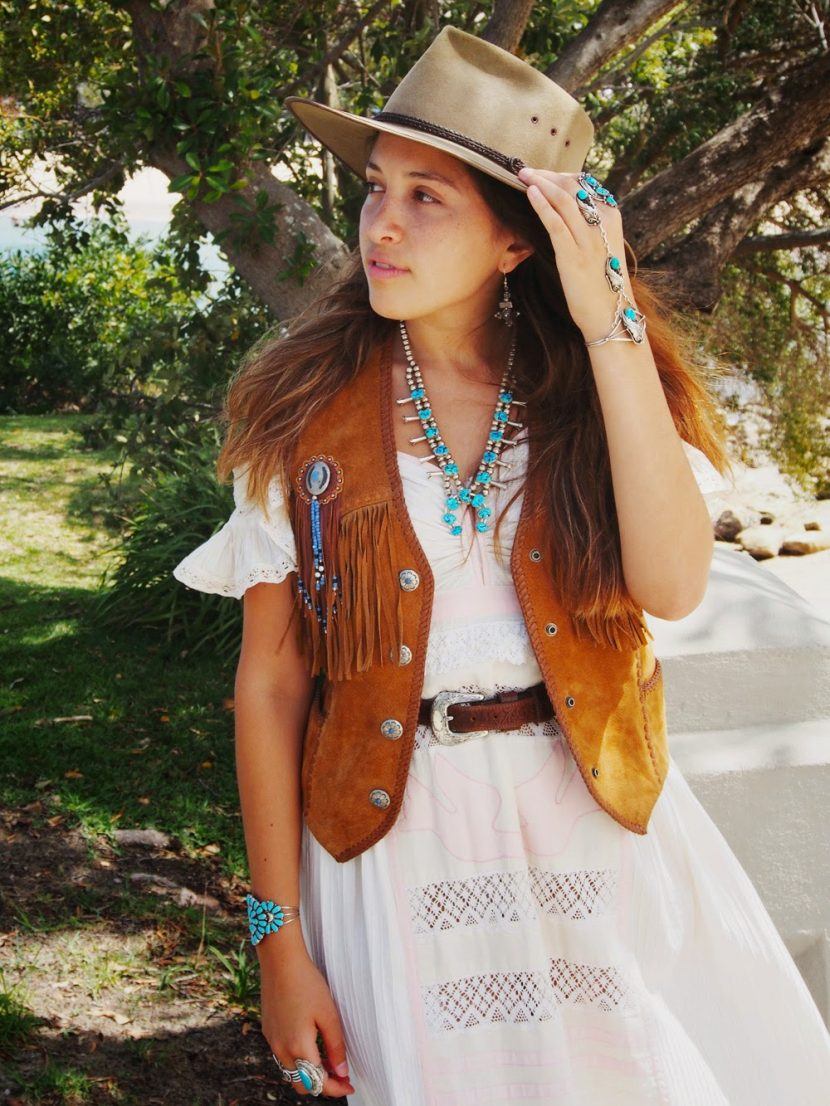 Multi-layeredness is achieved through the use of materials of different textures – lace, satin, translucent. Rough, dented fabric or artificially aged materials best convey the images of the bohemian style.
Fur is often found in fashionable boho style bows. Fans of eco-style deny the use of materials of animal origin, so in their images there is only artificial fur. The rest of the ladies try to decorate collars and vests with natural fur.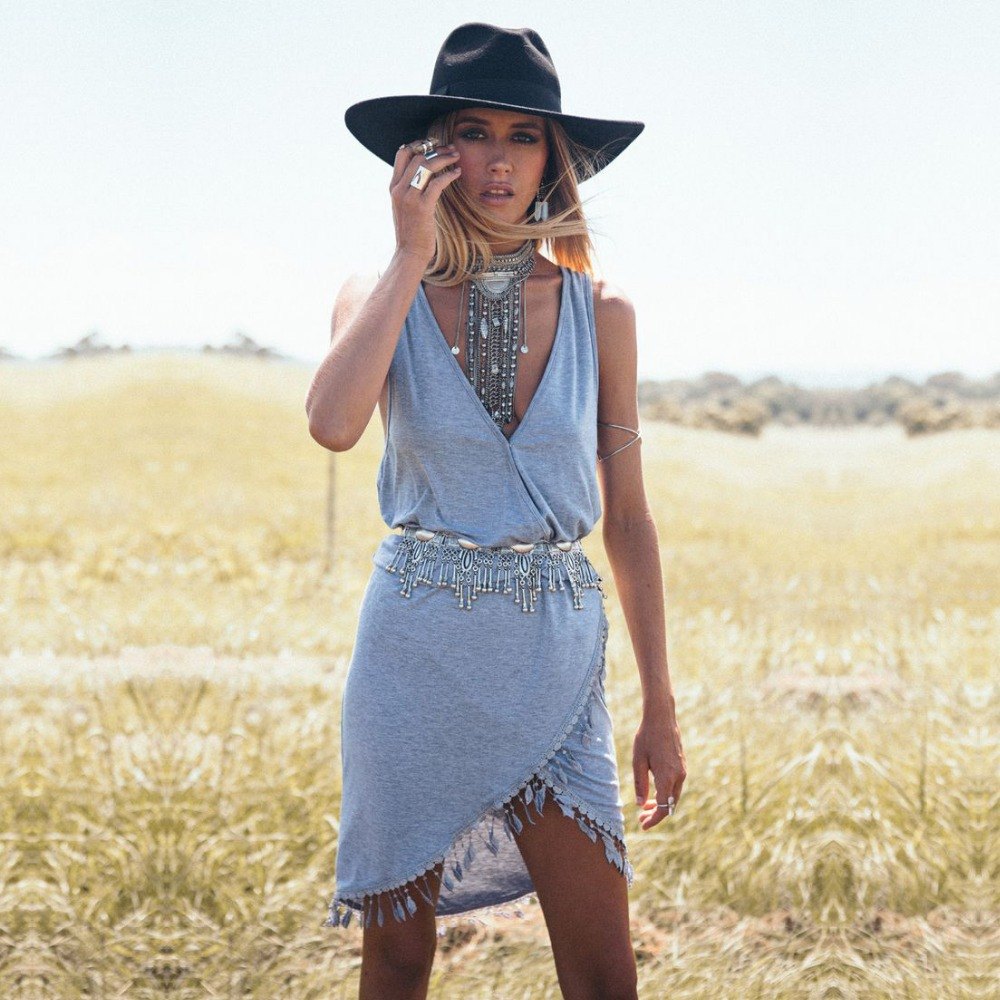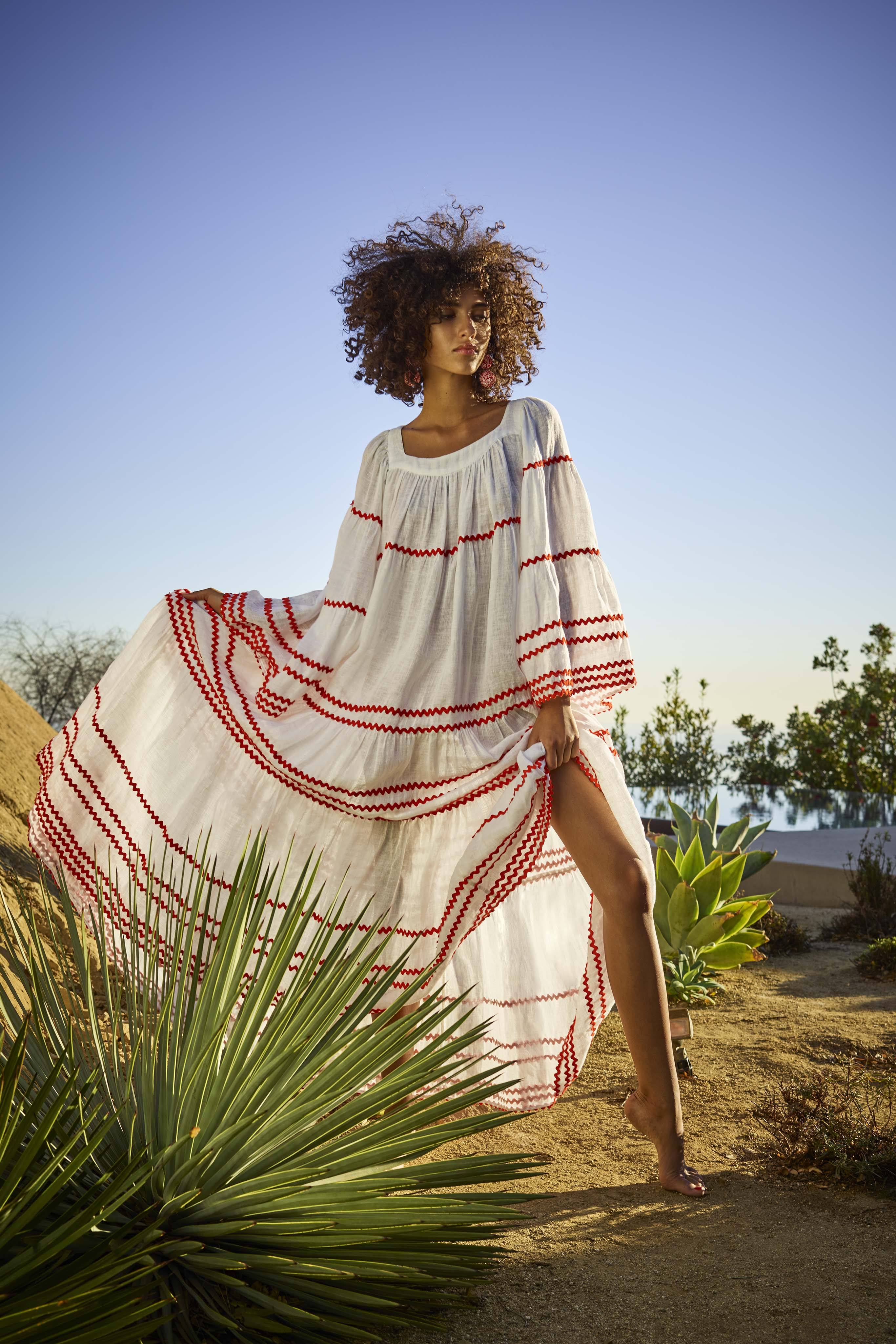 Stylish images in the style of boho
Initially, multi-layered images were designed to hide the worn clothing, covering old things with newer ones. But as it often happens in fashion, the compelled necessity of fashionistas of past epochs has grown into modern stylish trends.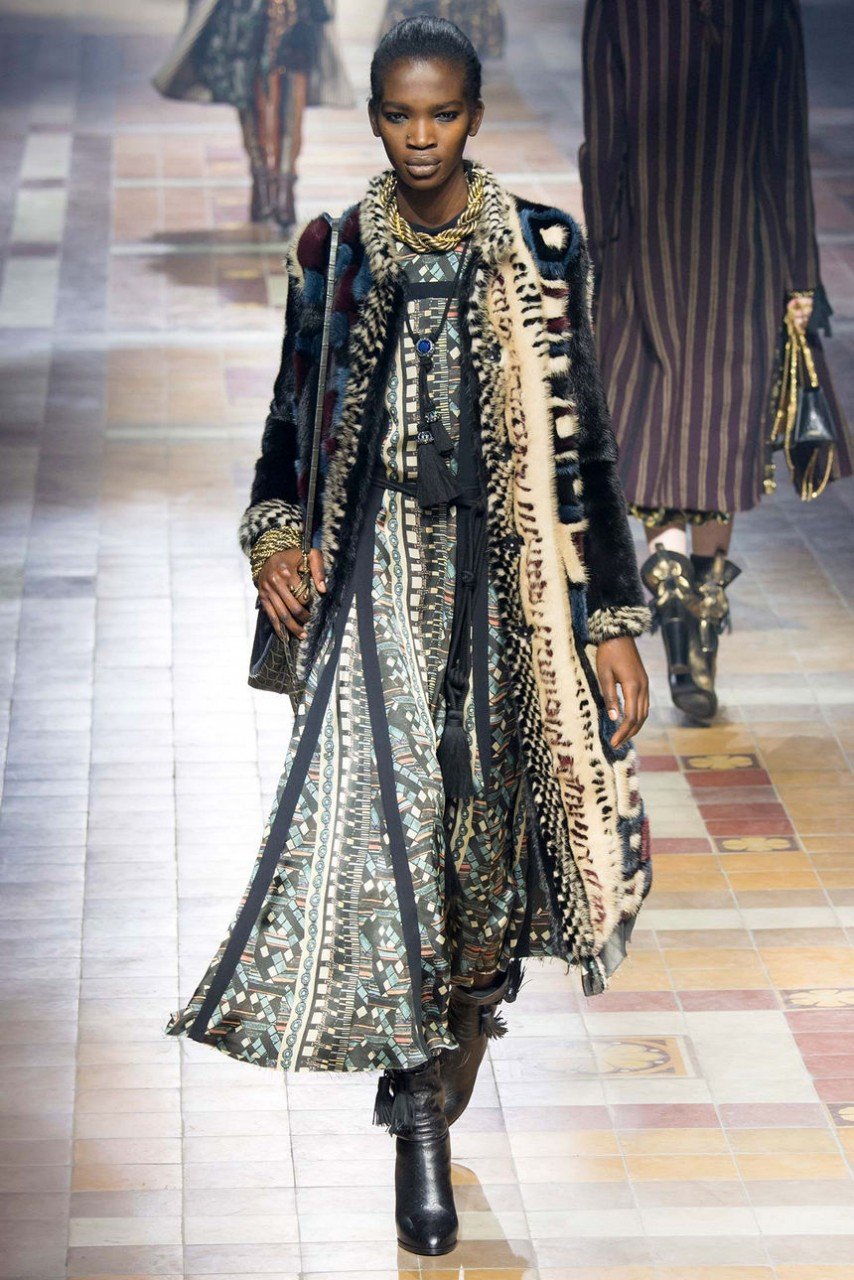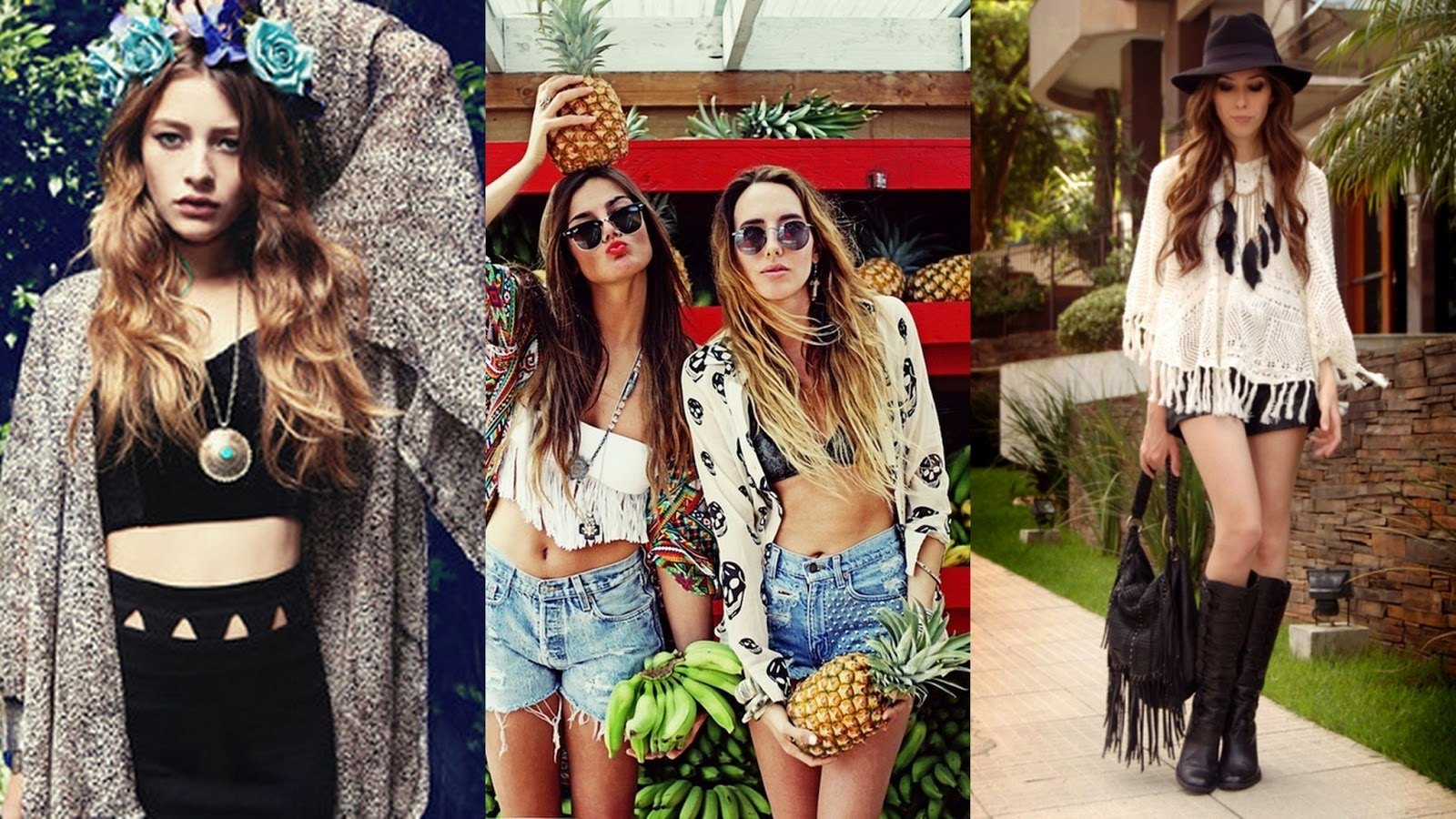 The main target audience of designers in the style of boho is creative young people who want to show individuality and reflect their preferences in clothes.
Like many years ago, the bohemian style attracts the attention of free-thinking individuals, for whom the way they look is not a top priority issue.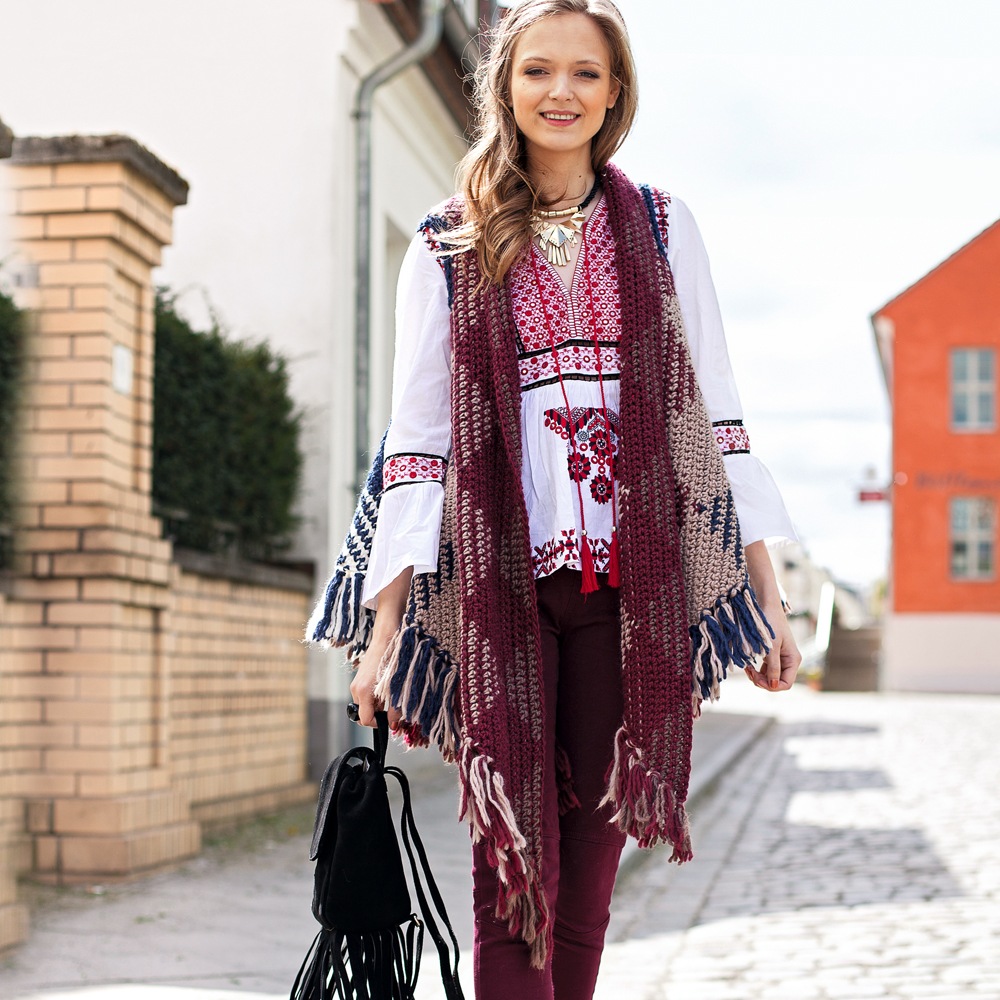 Stylish winter images in the style of boho
Stylish and warm – this is how you can characterize the boho winter style. For an attractive Bohemian look, choose a stylish down jacket with bright plant or abstract patterns, a coat of unusual colors or a set of a jacket with a fur vest.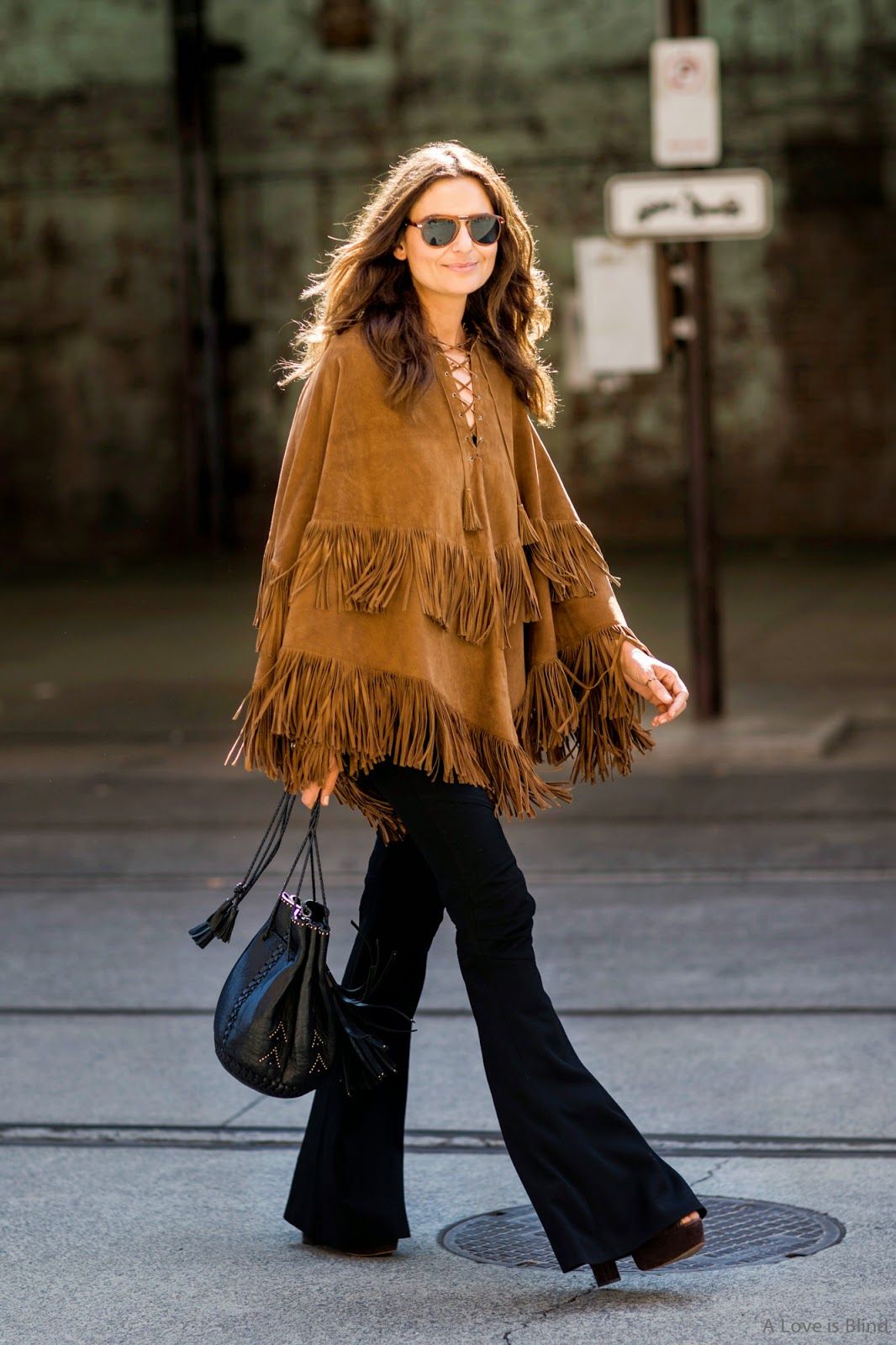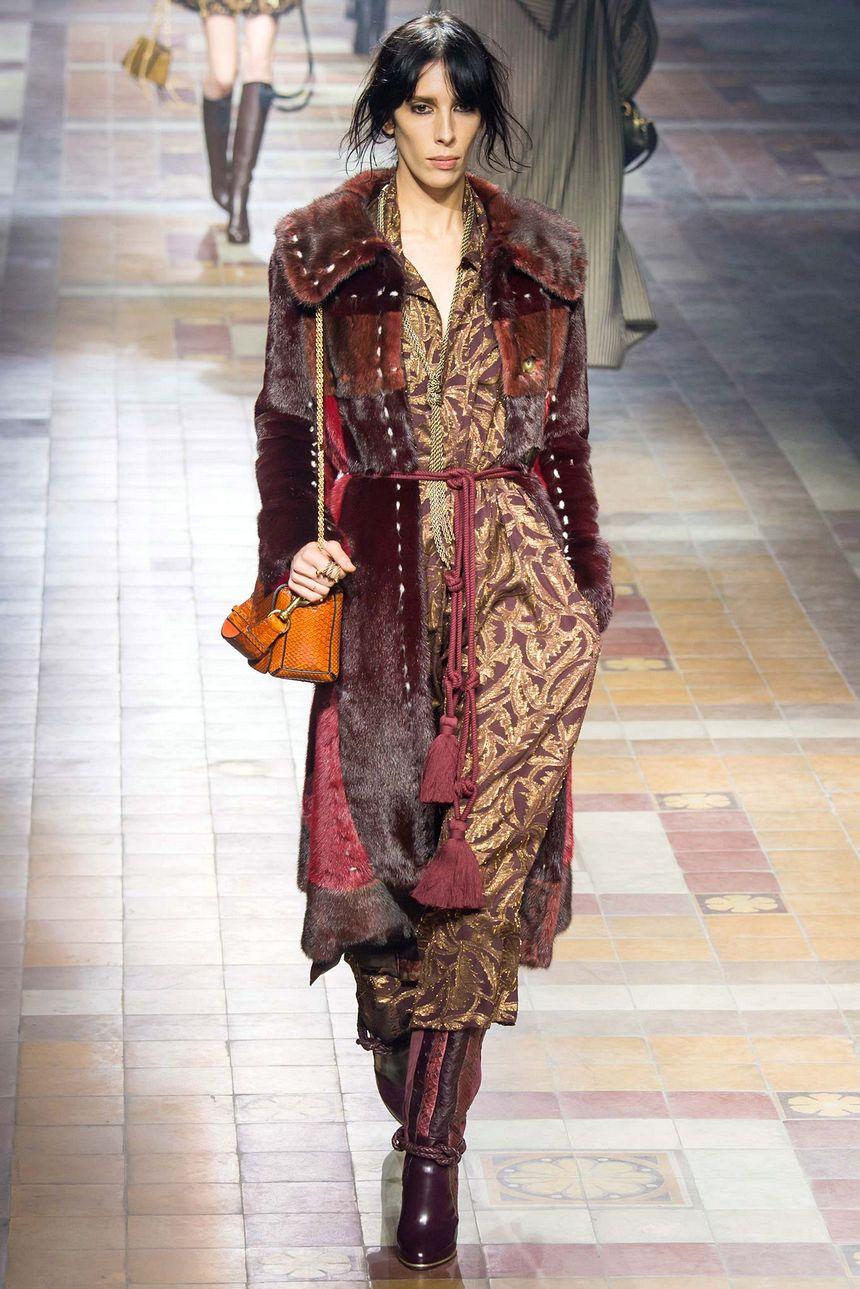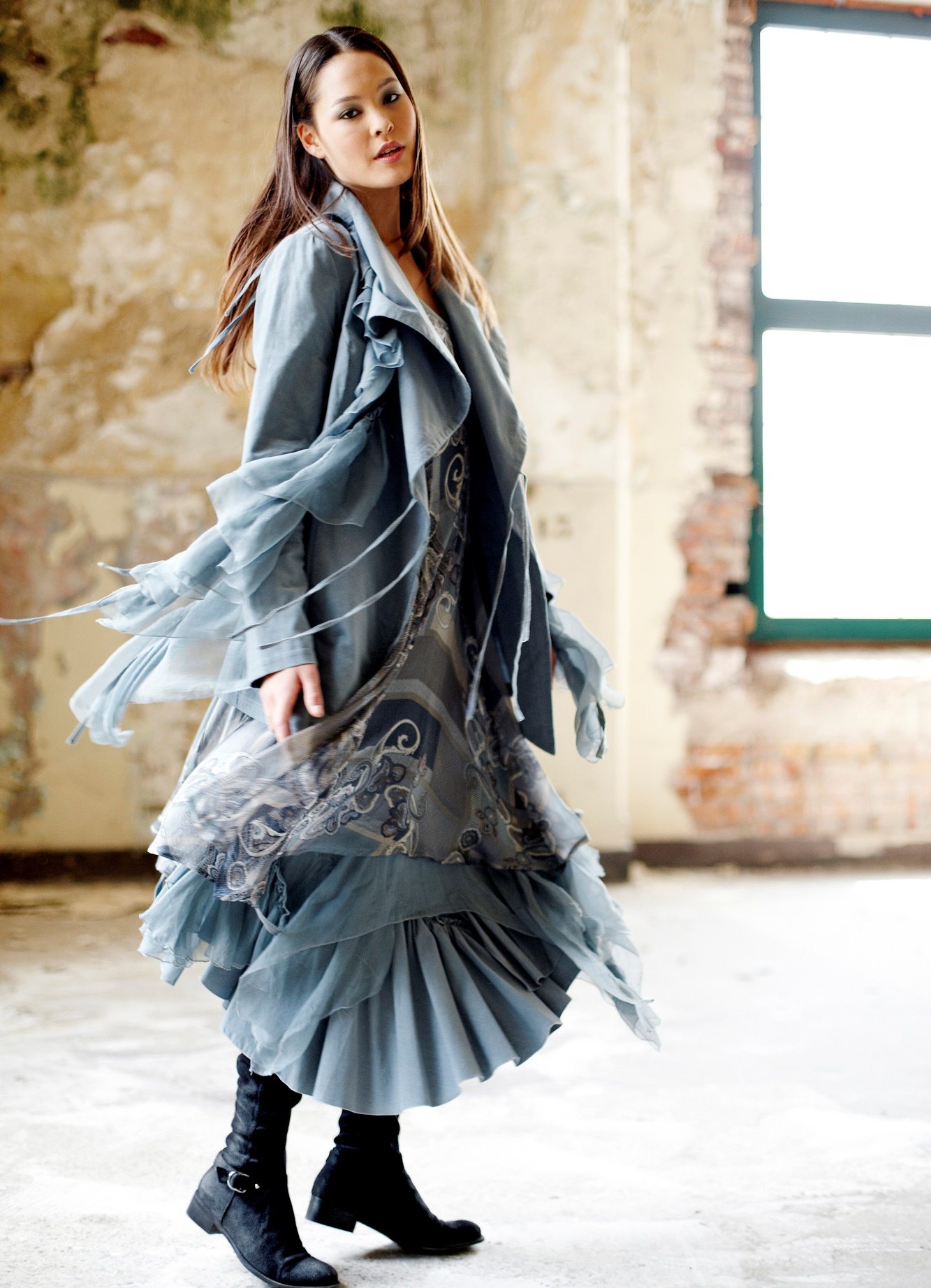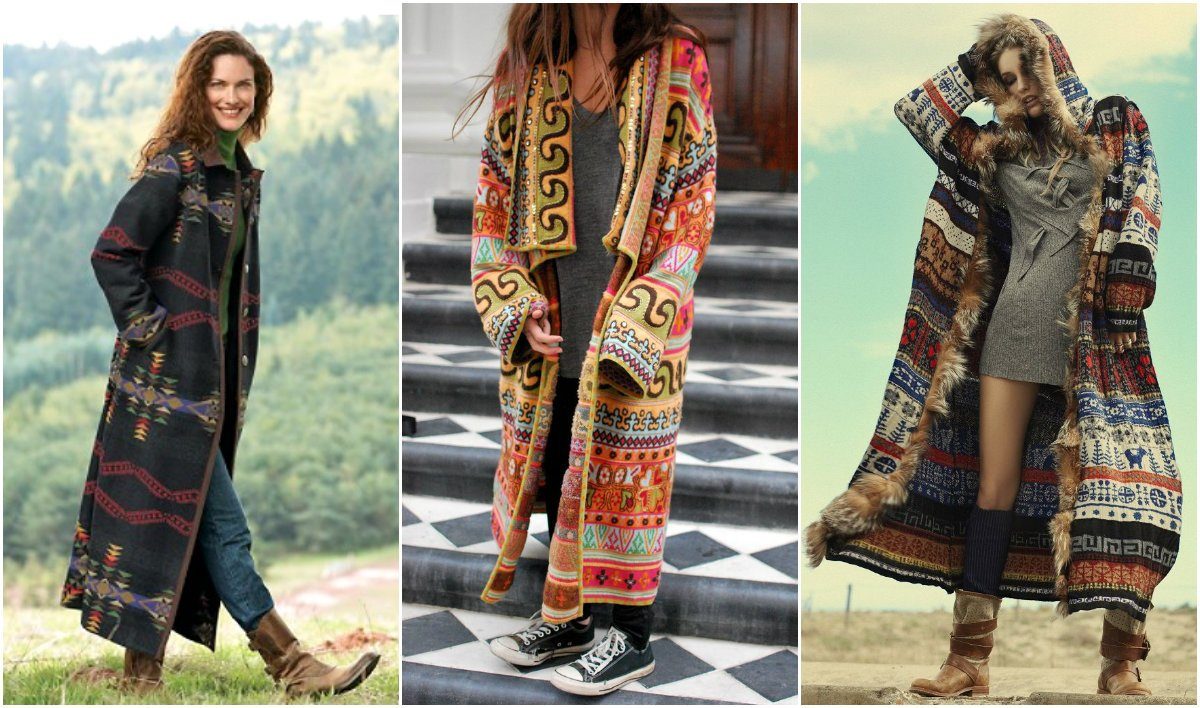 Spring and summer images in the style of boho
In the warm season, you will have to think about a stylish image in the style of boho. After all, multi-layered images are difficult to use in hot weather.
Therefore, summer bows in the boho style should contain less clothes than usual and are made of natural breathable materials.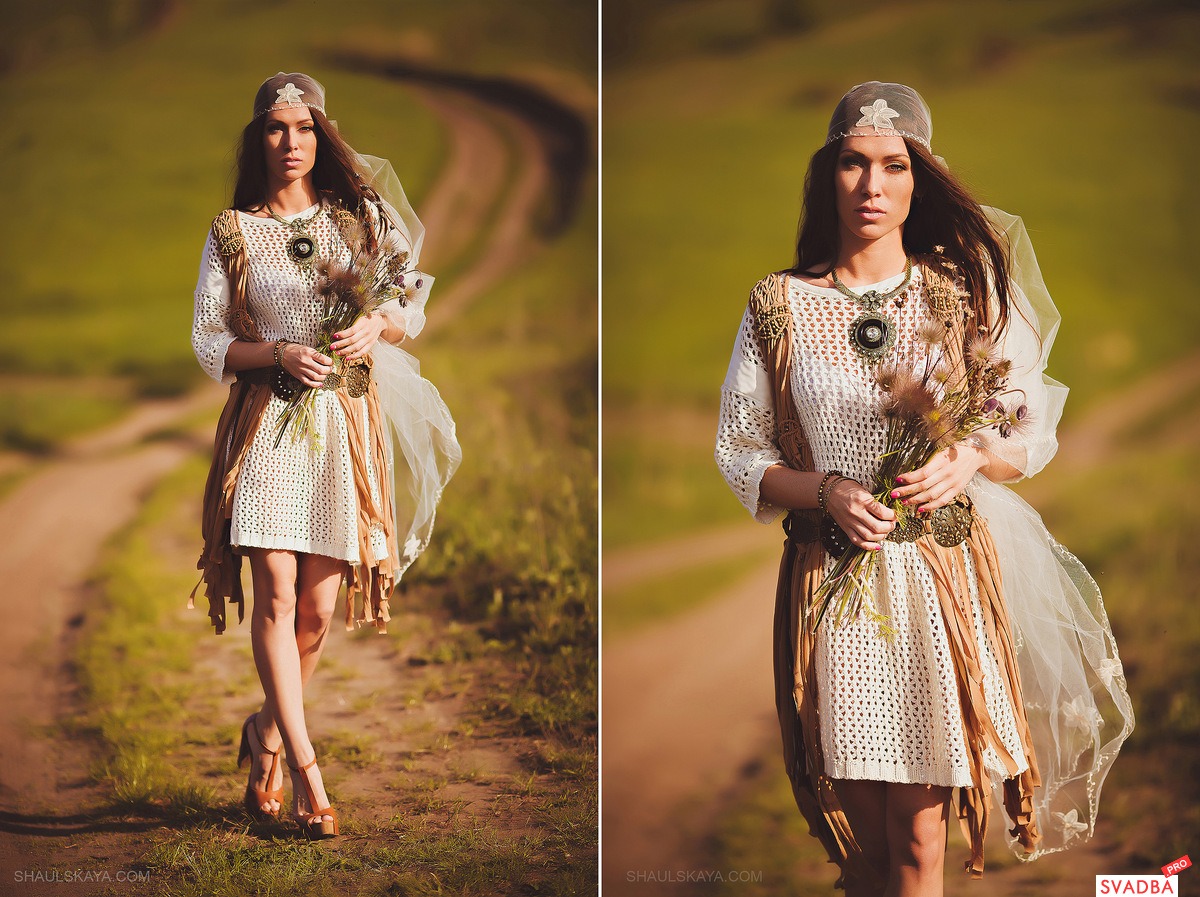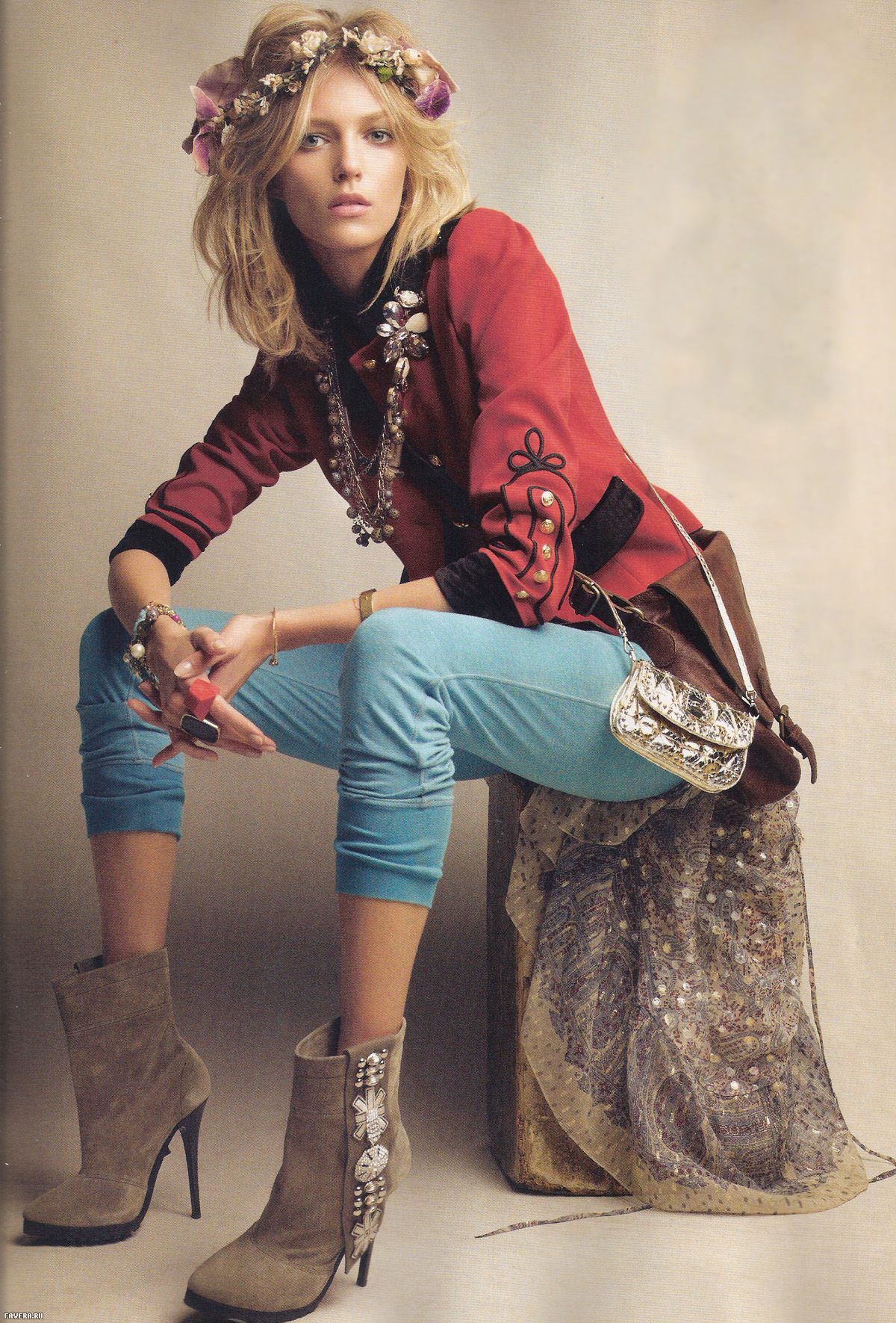 A light dress with ruffles on the straps, complemented by multi-layered composite bracelets, bermudas with an oversized shirt and sandals-lacing – perfectly fit into the bohemian style.
Boho is not only clothes, but also numerous accessories that allow you to make the image complete.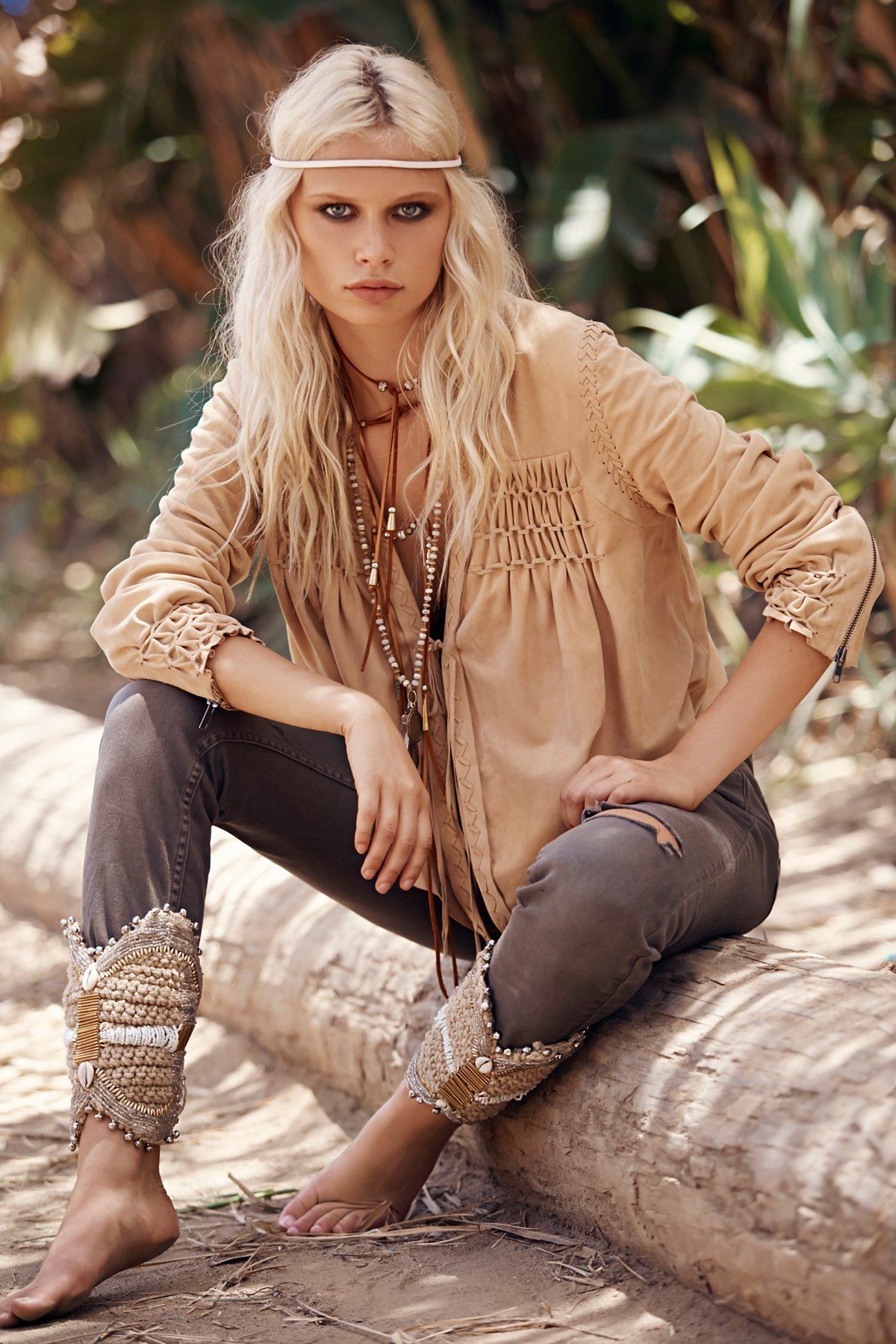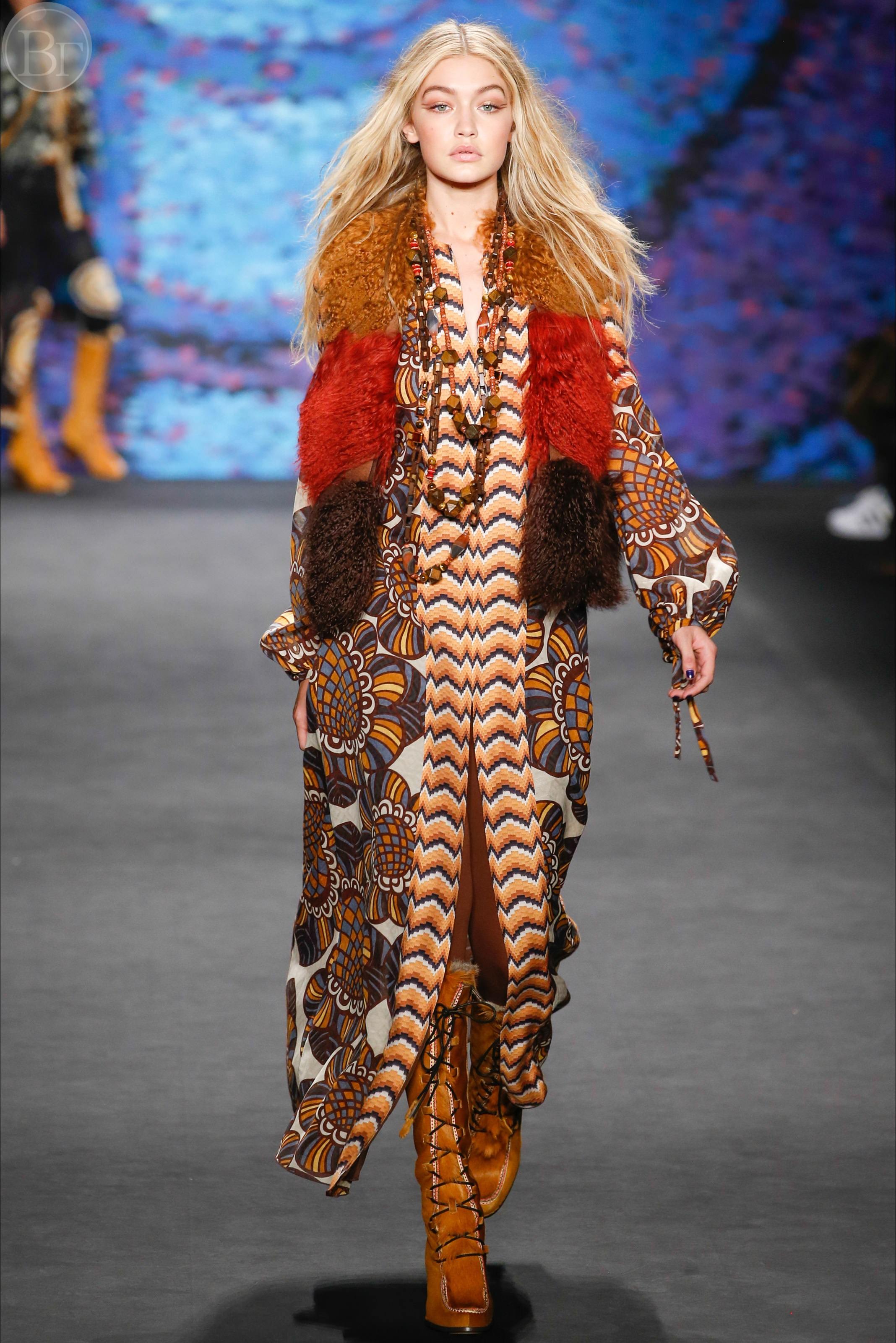 In the summer, accessories are especially relevant. Beads, rings, bandanas, headbands, headbands – all this is included in the basic set in the style of boho.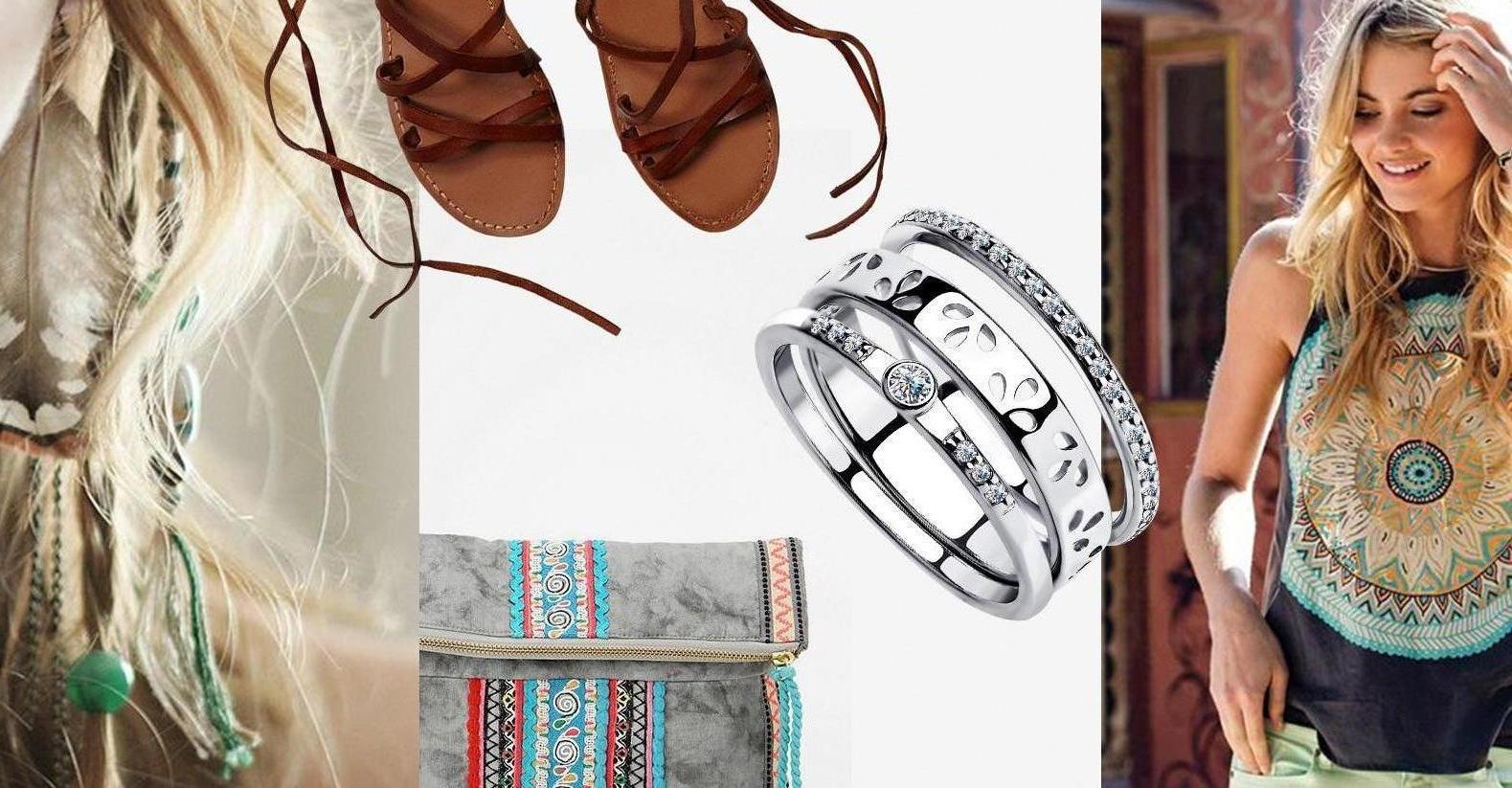 In winter looks, wide belts, large brooches, small, richly decorated handbags are used as accessories.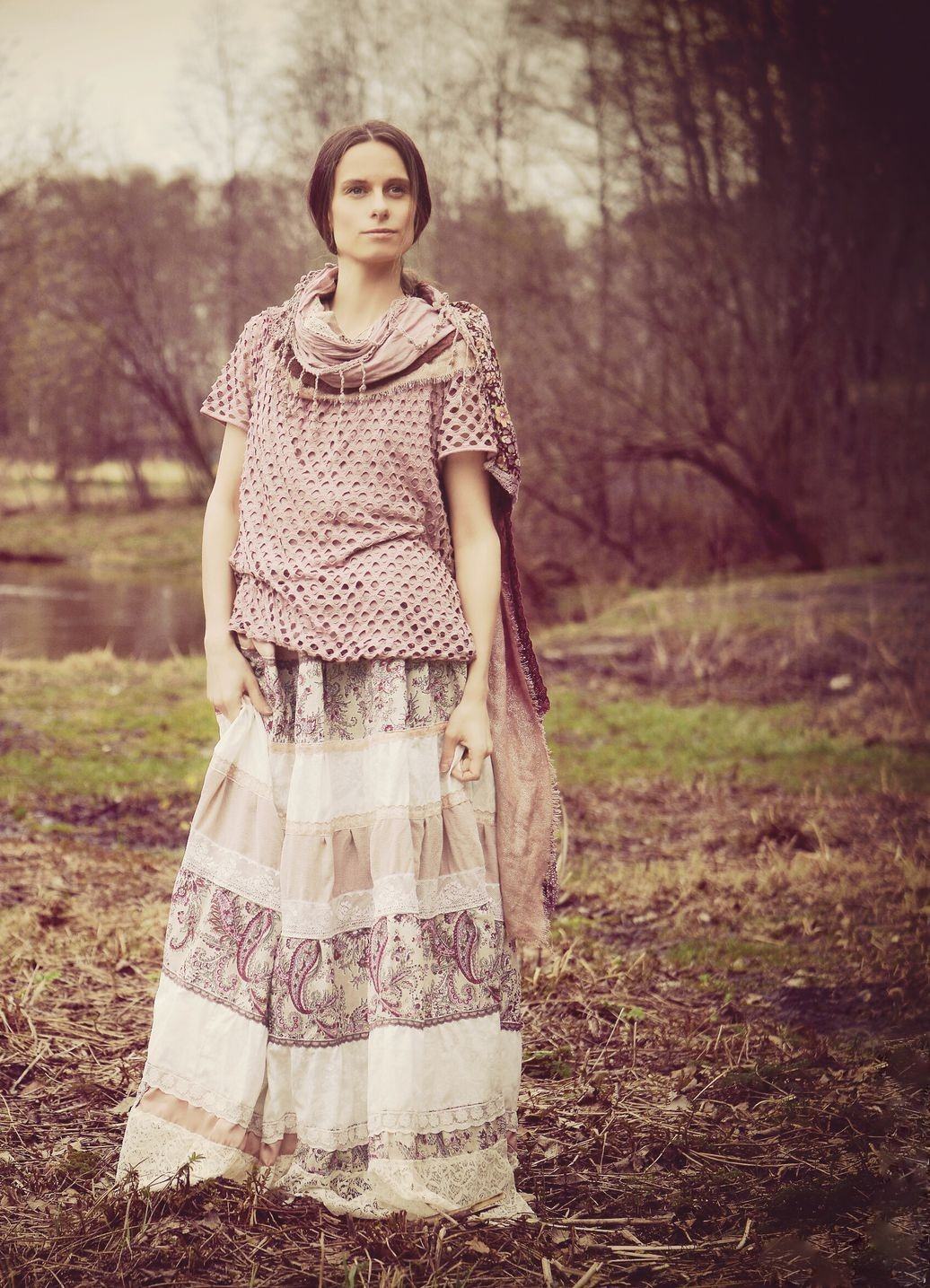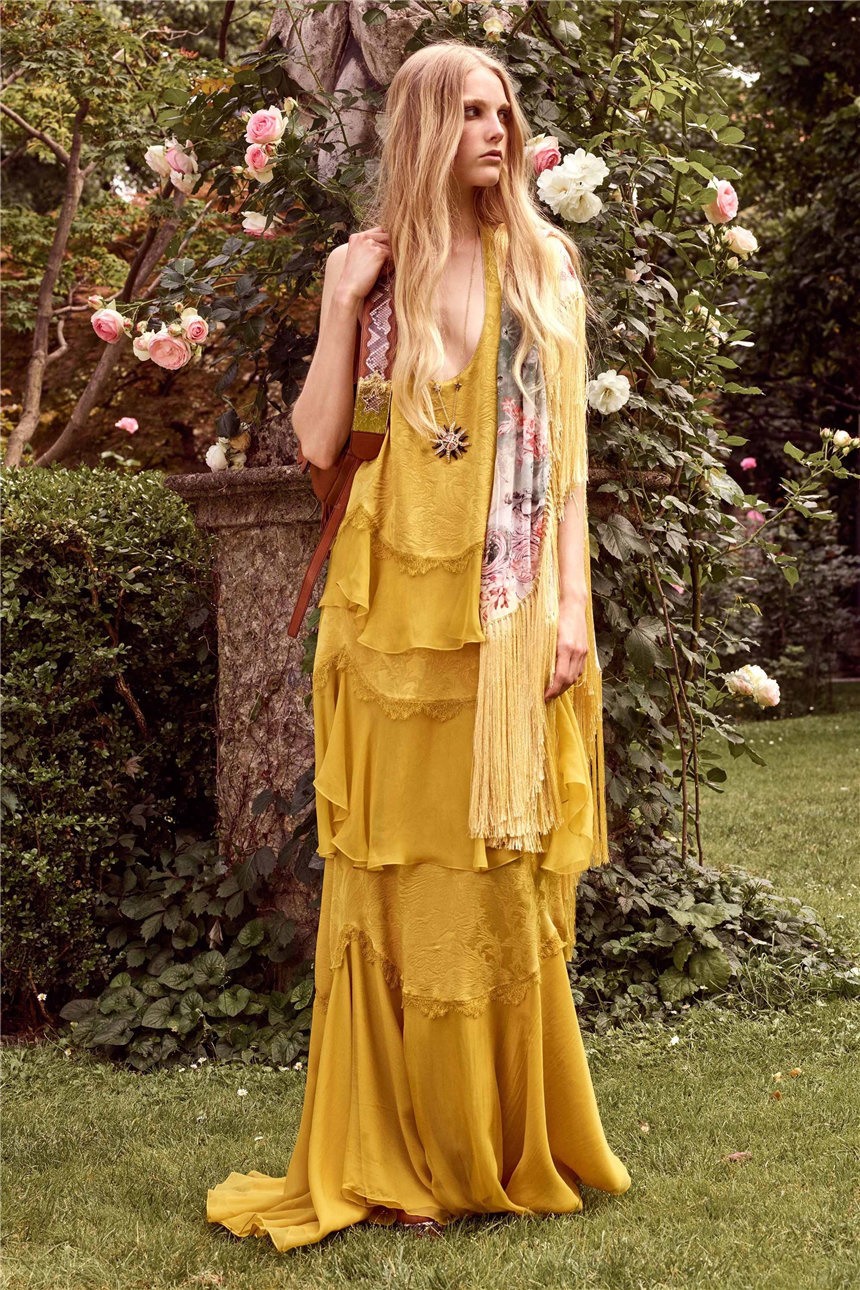 Boho hairstyle
Oddly enough, but the hairstyle is also an integral element of the image in the bohemian style. For boho fit free braid or loose hair, carelessly released strands with a braided rim on his head.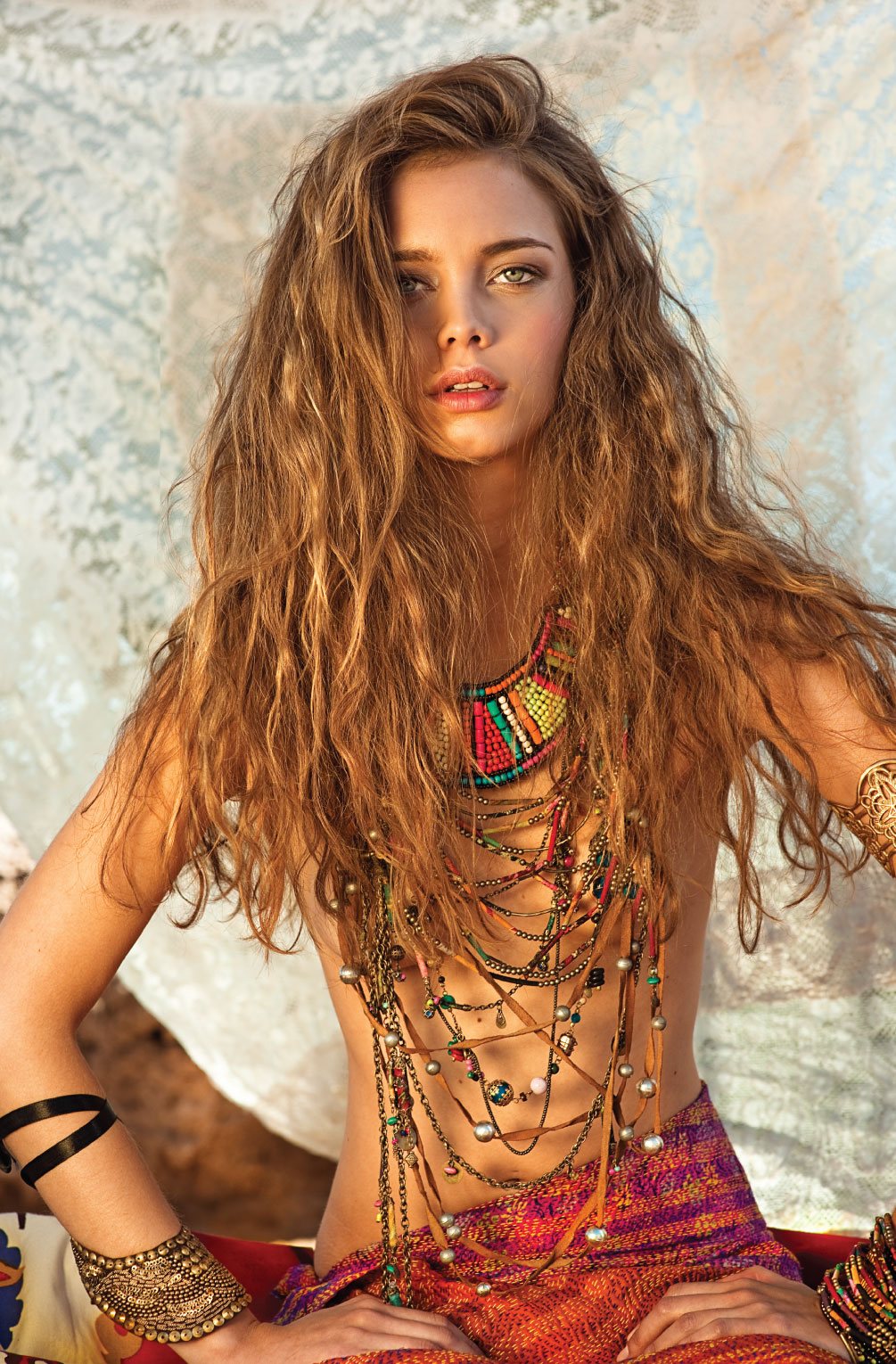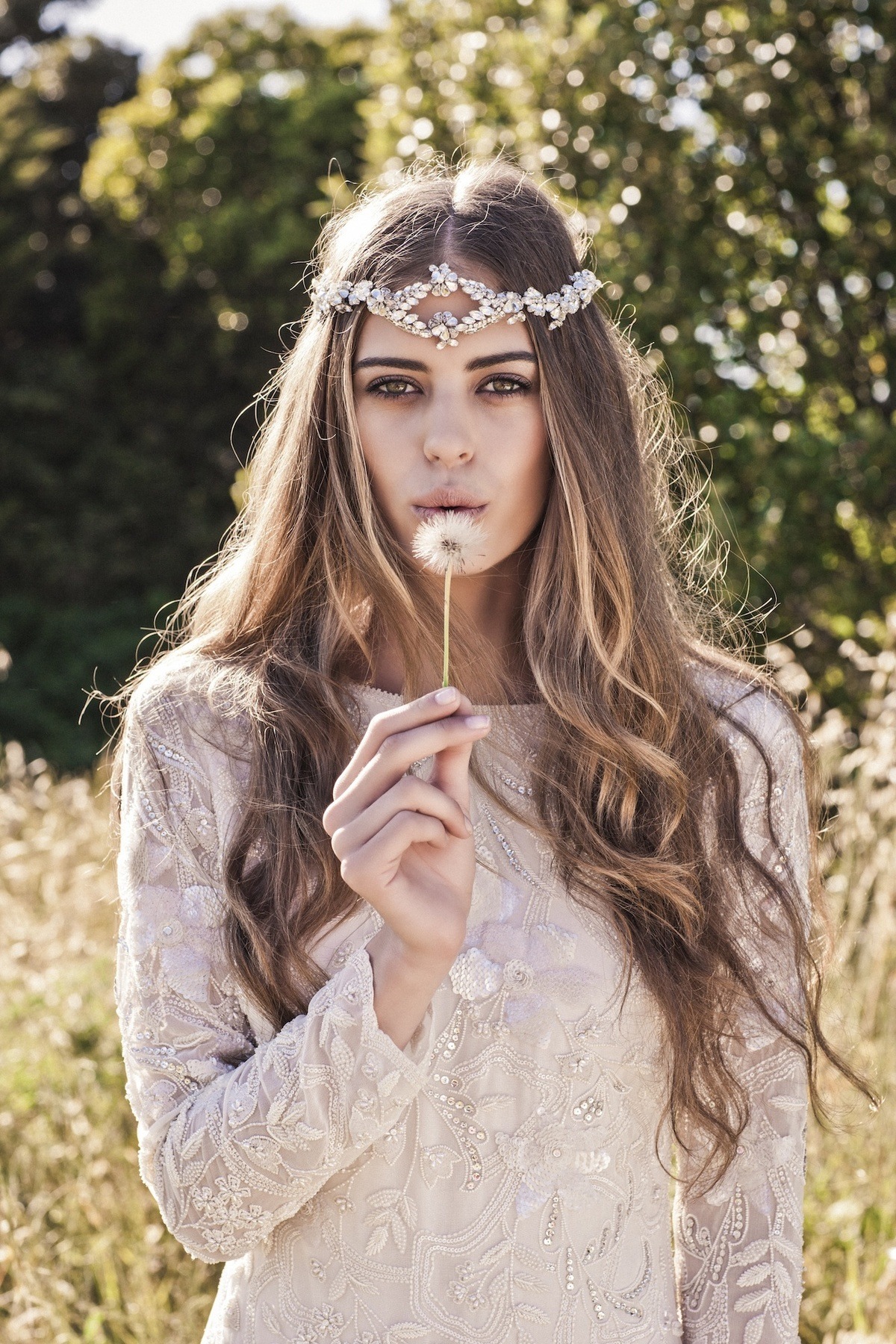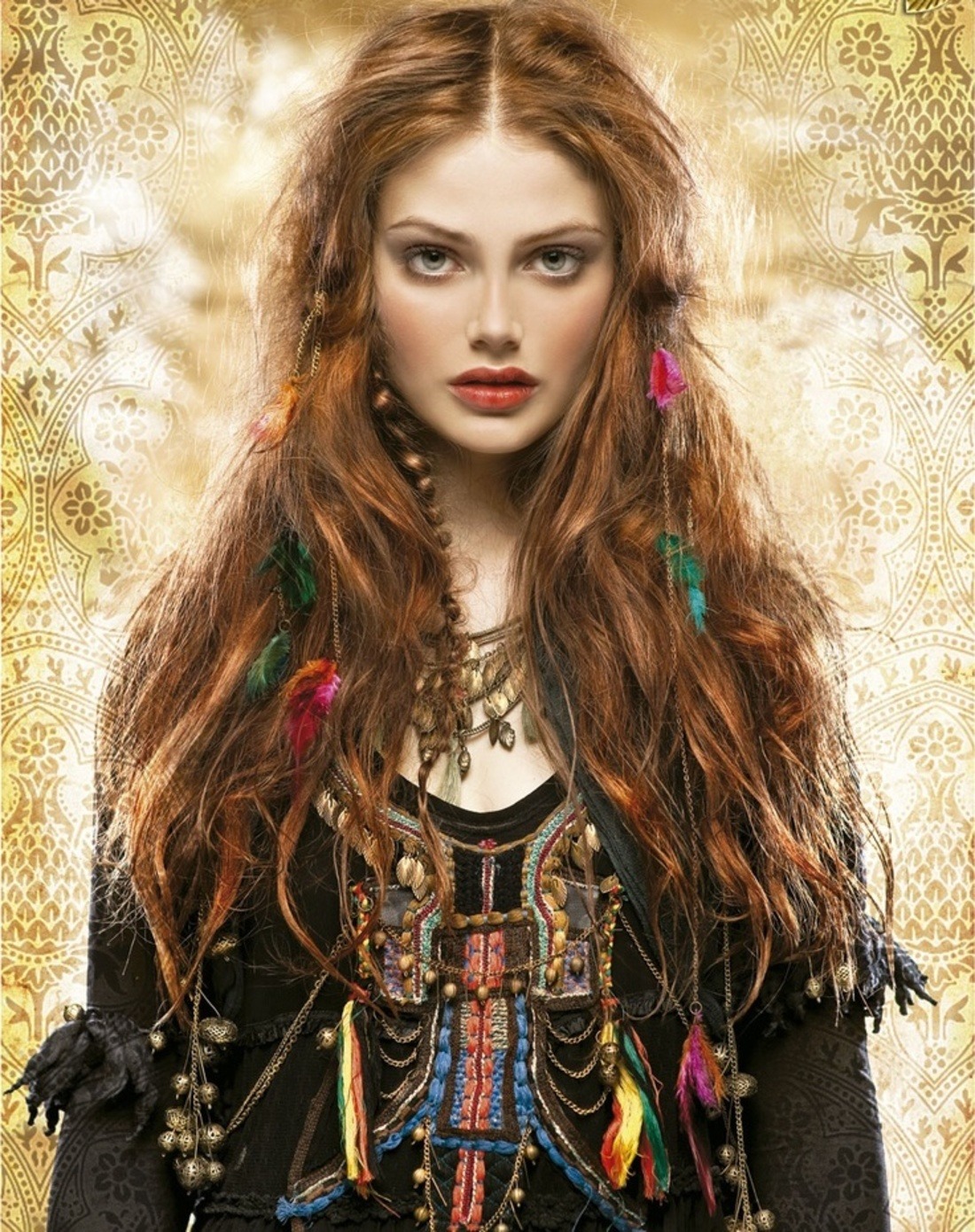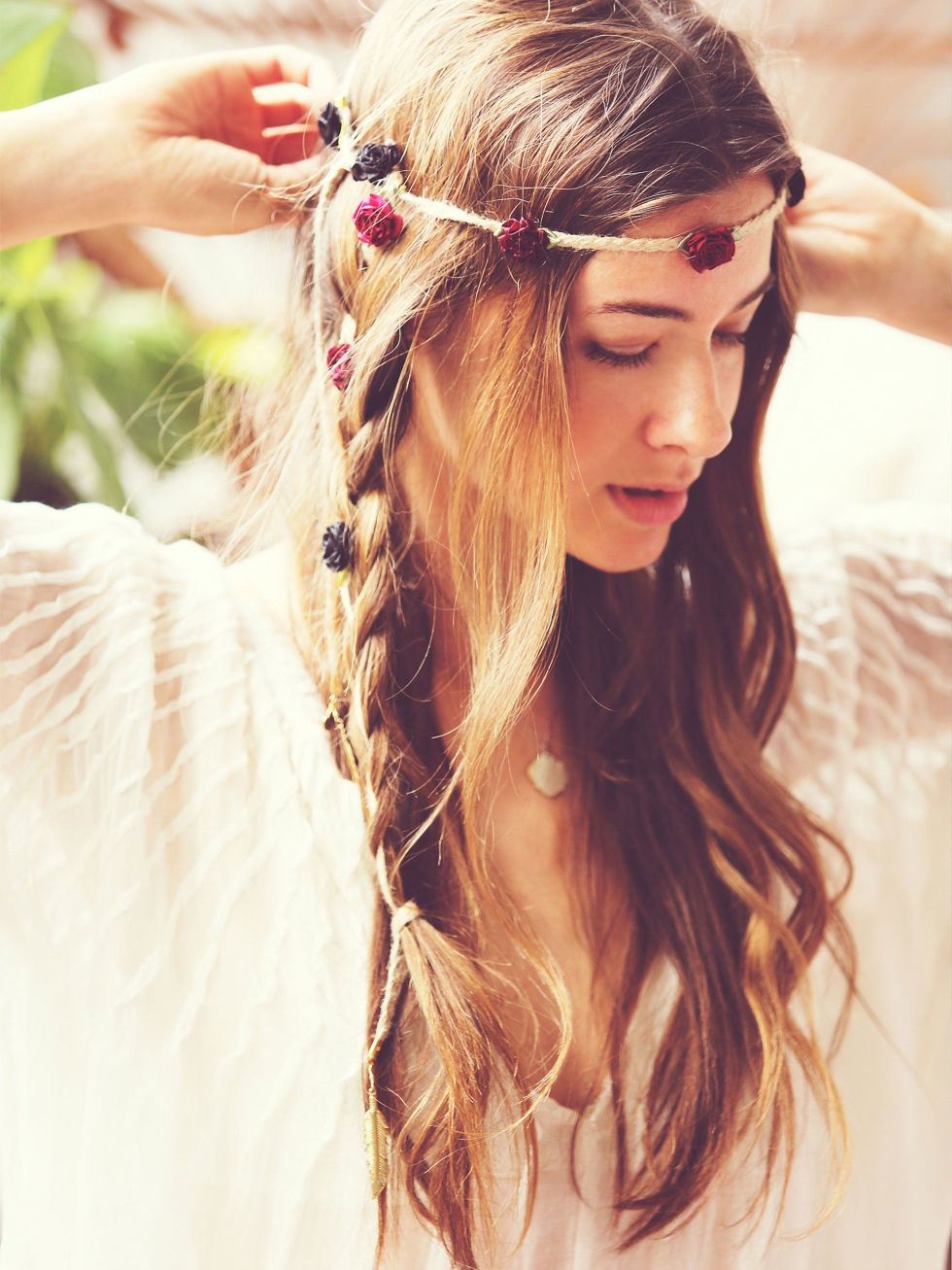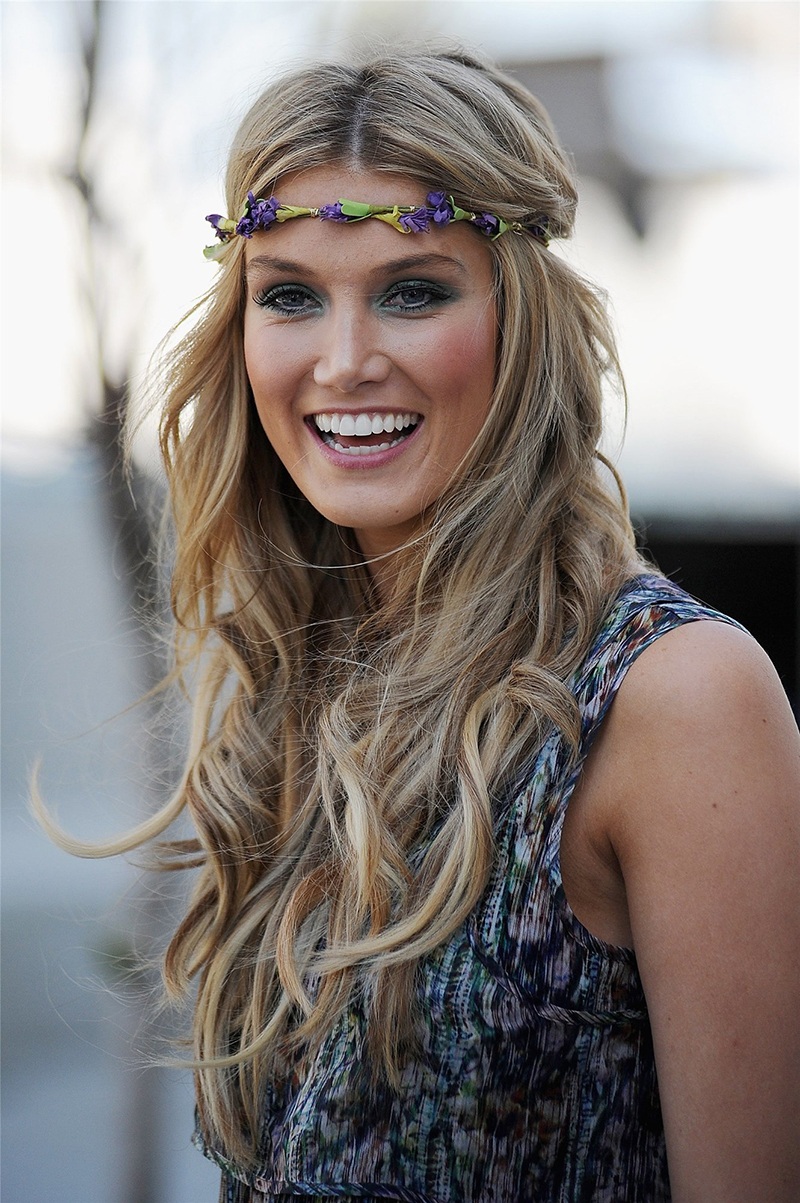 The boho style is so individual that it is difficult to find in it not that identical, but similar bows. Each woman of fashion, in an effort to show her individuality, combines several elements in the image at once – ripped jeans with branded blouses, long layered skirts with cardigans several sizes larger.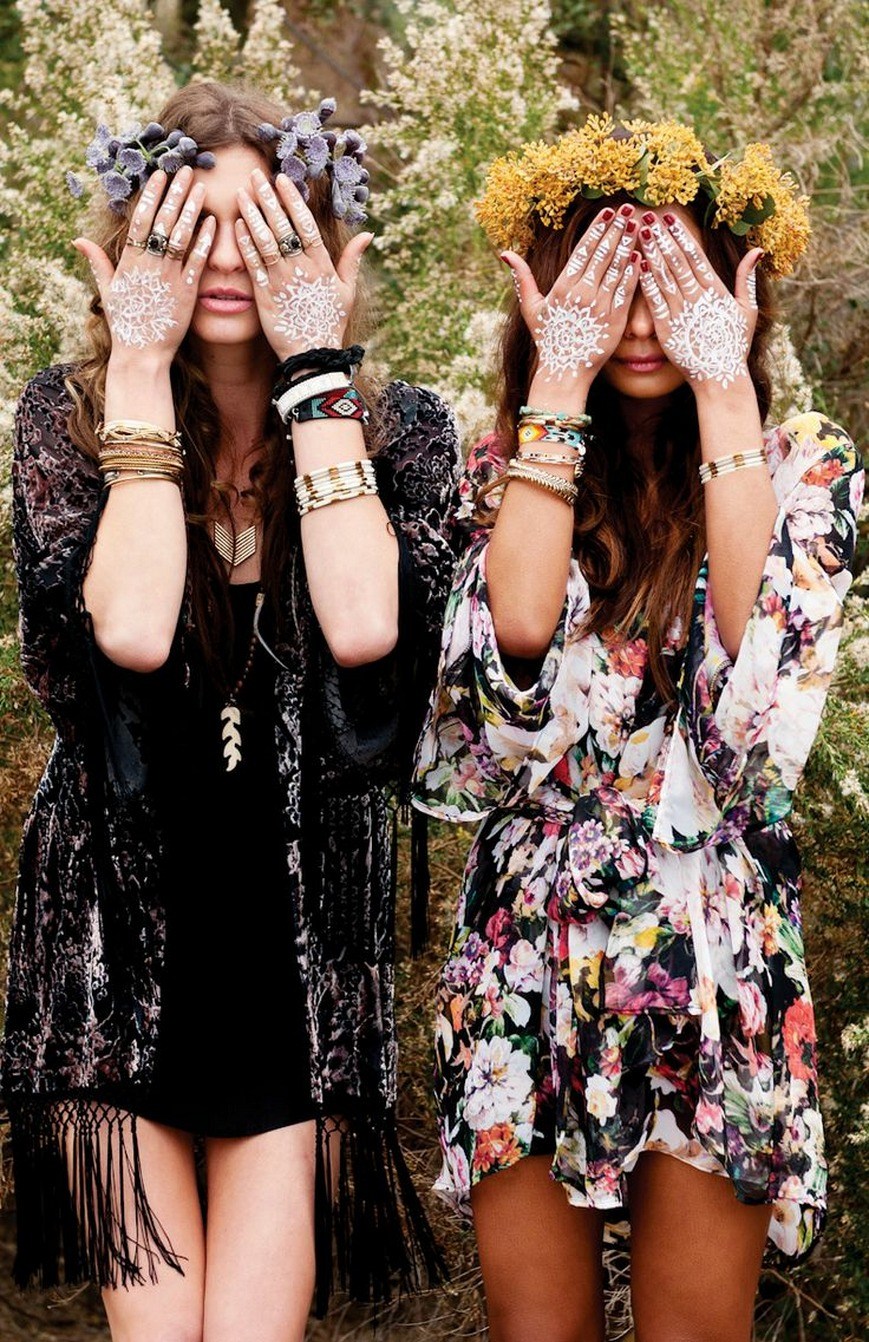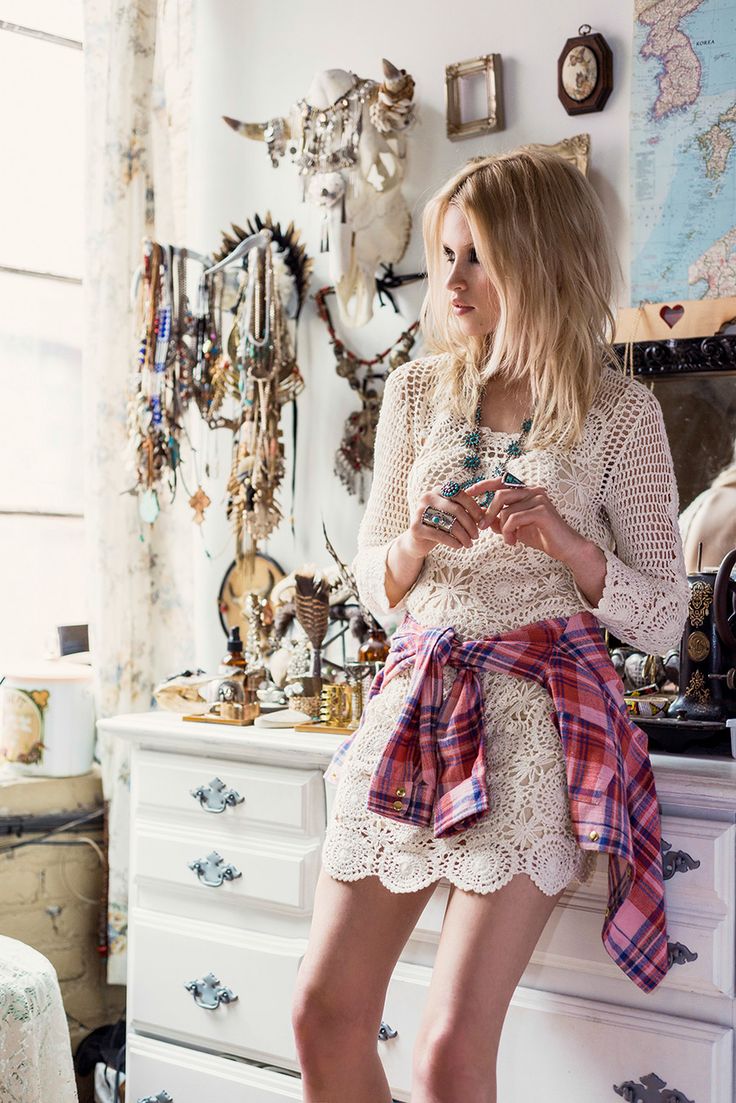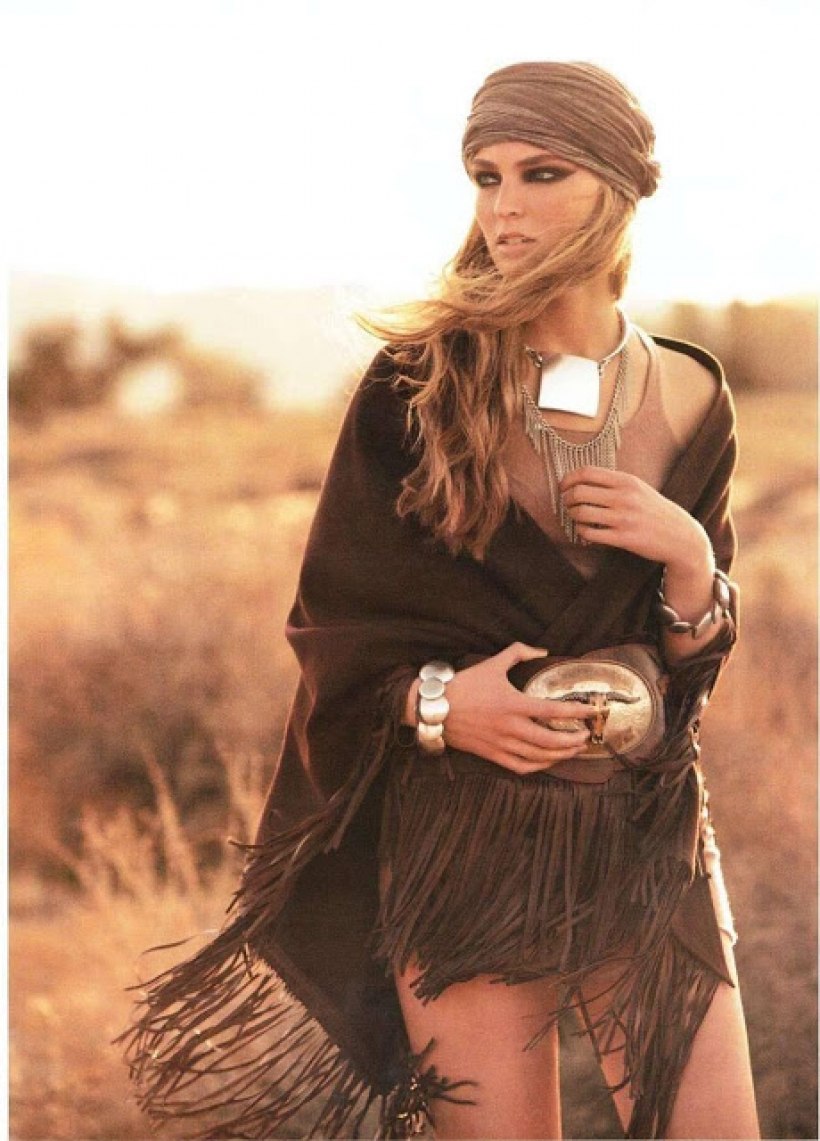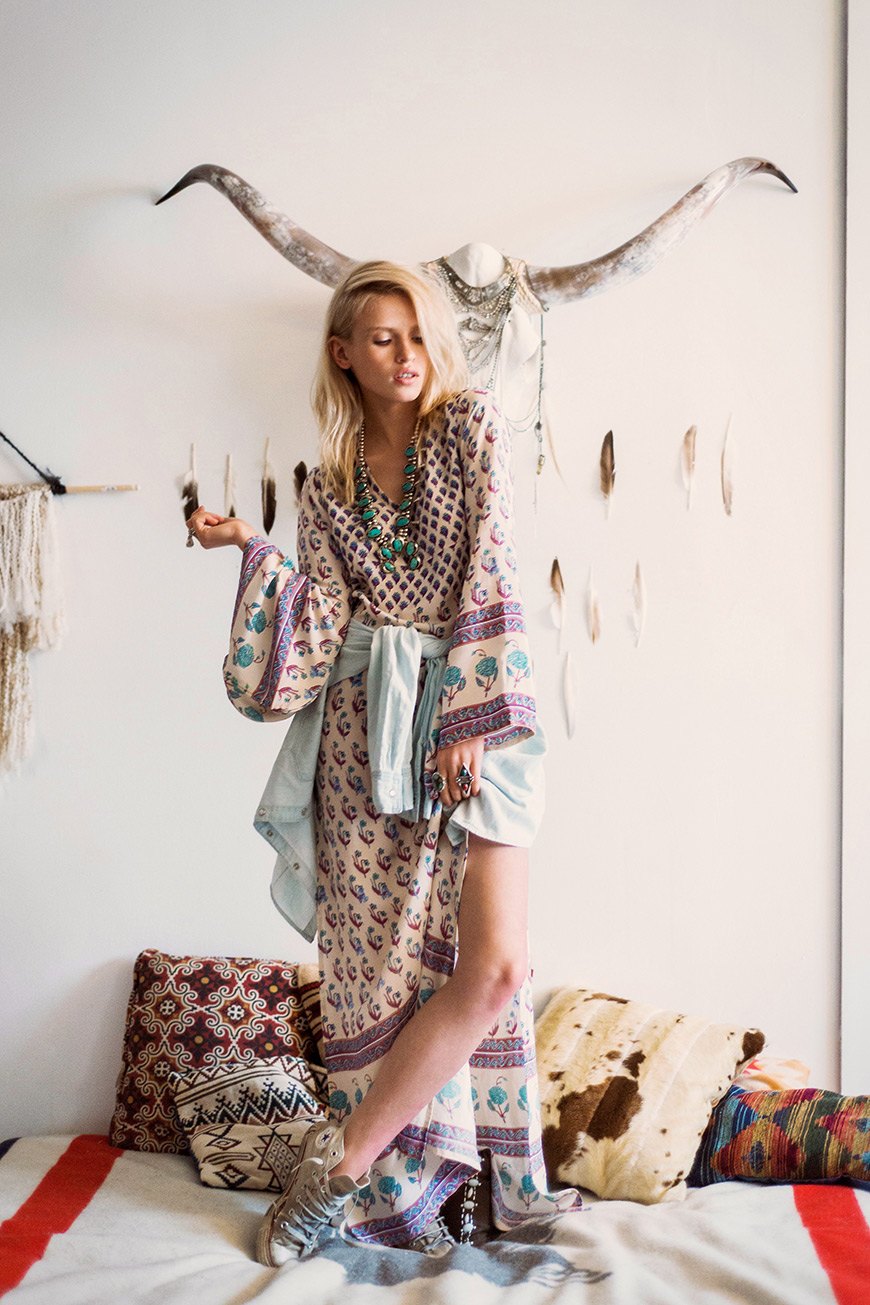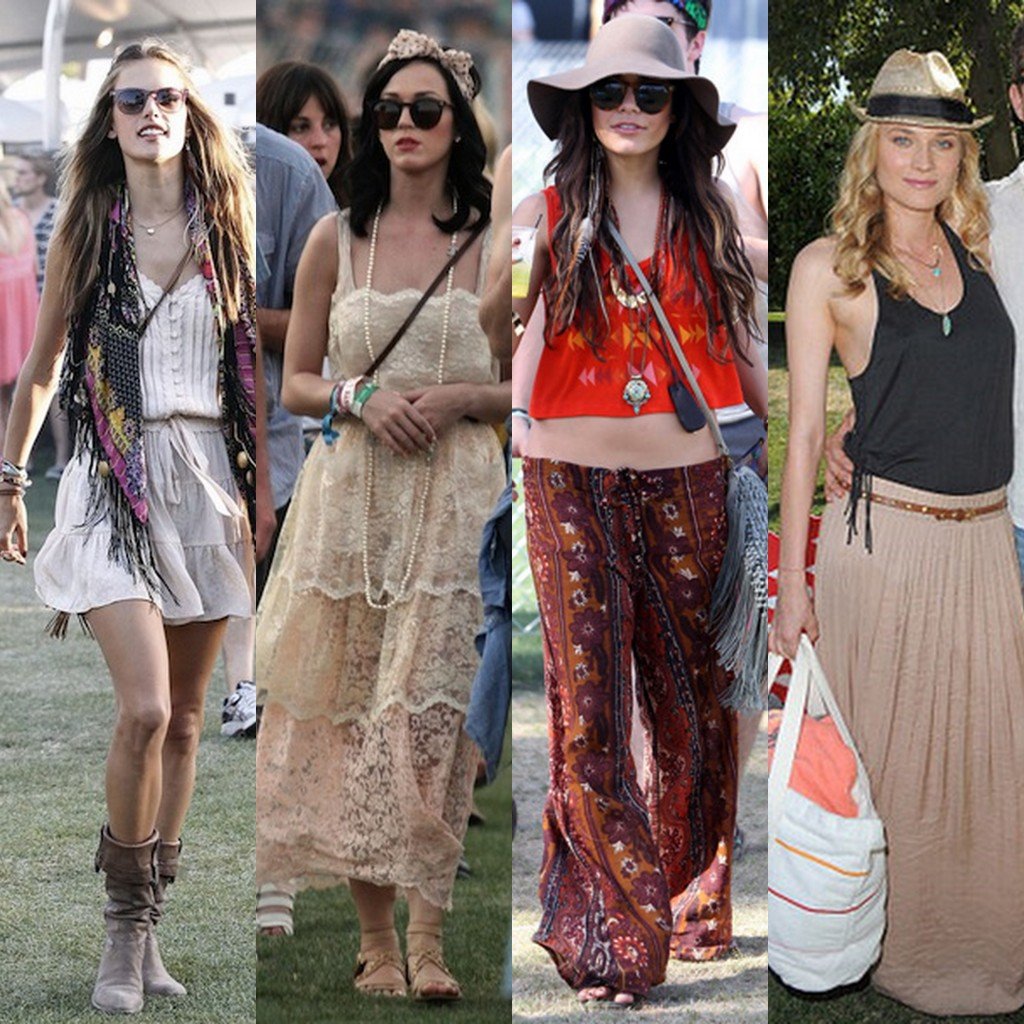 Do not be afraid that your boho style will be perceived negatively by others. You will be the first signs in your surroundings, which risked to abandon fashionable standards and stereotypes and showed their own preferences in choosing clothes. Believe, your example will surely find followers.